Deadliest Catch's Mandy Hansen Dreams Of Taking Her Own Daughter Out On The Water Someday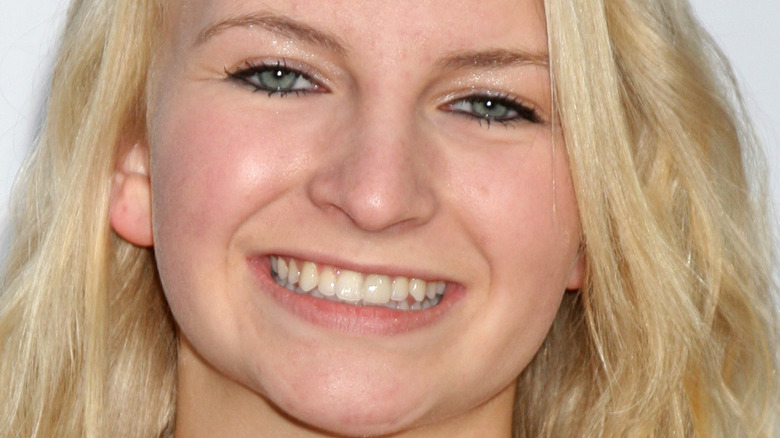 Kathy Hutchins/Shutterstock
Clark Pederson started as a deckhand for Sig Hansen on "Deadliest Catch," and ended up marrying the captain's daughter. Sig Hansen has said that he thinks Mandy's husband, Clark, is a good guy. "He's very respectful and he's sincere, you can tell," Hansen said in the episode "Poisoned at Sea" when he agreed to give his blessing to Pederson marrying his daughter. According to People, Pederson and Mandy Hansen welcomed their baby, Sailor Marie, on November 10, 2021. Mandy Hansen explained the name, saying, "We wanted something that reflects our family's Scandinavian heritage as well as our lifestyle and profession." She continued, "With my husband and I both working on the Bering Sea of Alaska as commercial crab fishermen, naming our daughter Sailor Marie is a perfect fit."
Another article in People talked about Sig Hansen meeting his granddaughter, and the crab fishing captain was immediately smitten with his daughter's little girl. At one point, the elder Hansen asked his daughter, jokingly, "So what's more painful, crab fishing or having a baby?" She responded with "Crab fishing," an answer that many mothers will probably disagree with. But Sig Hansen was filled with joy at meeting his granddaughter. "I love being a grandfather again! It's a new chapter in my life ... I did my job with Mandy and now I can focus on the next generation. I will say, baby Sailor has stolen my heart, she has no idea what's coming!"
One thing that's coming is that Mandy Hansen wants to get her daughter out on the water to live up to her name.
She wants to bring Sailor out to sea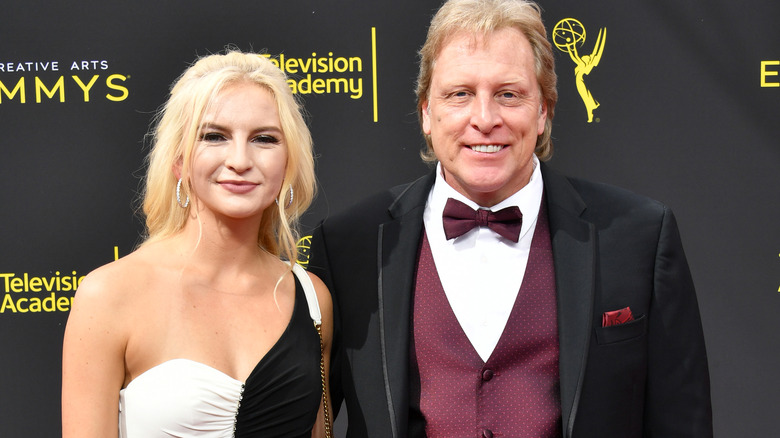 Amy Sussman/Getty Images
In yet another interview with People, Mandy Hansen talked about wanting to get her daughter out on the water, as the Hansen family are known as seafarers. "I can't wait to bring her out there," Mandy Hansen said. "I don't know about the Bering Sea, but [during the] summertime we're at Cordova, Valdez area, much calmer. I would love to bring her out there with me." Not bringing a baby out on the Bering Sea sounds like a pretty good precaution, considering that the show Hansen is featured on about crab fishing in the Bering Sea is literally called "Deadliest Catch."
Mandy Hansen is certainly a proud mama, as evidenced by the flood of pictures she's shared on social media of her dear daughter Sailor Marie. "You are the prettiest thing I've ever laid eyes on," Hansen said in one Instagram post of her daughter. "You truly are my sunshine." "She's mine," Hansen said lovingly in another Instagram post of Sailor Marie giving a huge smile. 
Of course, it will be a while before Sailor joins her family's tradition of crab fishing — if she even does at all, given how much Sig Hansen resisted having his daughter on his boat (via People). But if a baby named Sailor doesn't get to spend a lot of time on the water, that would be a shame.