Chris Hemsworth Calls Furiosa His Most Stressful Shoot Yet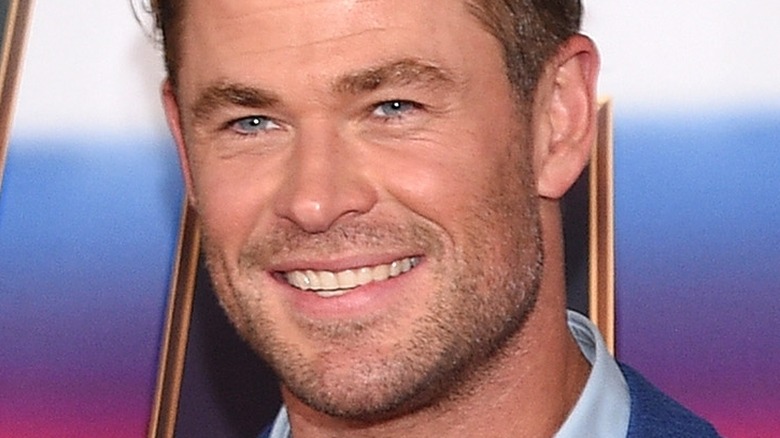 DFree/Shutterstock
For movie fans across the globe, George Miller's "Furiosa" likely ranks as one of the most anticipated movies ever made. A prequel to 2016's smash-hit actioner "Mad Max: Fury Road," the upcoming action epic tells the origin of the beyond-badass femme of the title. Charlize Theron, of course, originated the Furiosa role for "Fury Road." But the new film finds current "It Girl" Anya Taylor-Joy stepping into the role for the prequel, with Miller looking to explore young Furiosa's early years in the Wasteland.
Taylor-Joy will be joined in the new film by none other than Chris Hemsworth. Though it has yet to be officially confirmed, it's been reported that the Marvel Cinematic Universe stalwart will be portraying the primary antagonist in "Furiosa." If those early — and very unofficial — set photos are any indication, audiences are indeed set to see the Marvel hero in ways they never have before (per Daily Mail). Given his Marvel history, the actor is obviously no stranger to filming such action-heavy tentpole fare. It seems, however, that "Furiosa" provided more challenges for the "Thor" actor than even he might've anticipated. During a recent interview, Hemsworth even went so far as to claim the film was his most stressful shoot to date.
Chris Hemsworth says a ton of work went into creating his Furiosa character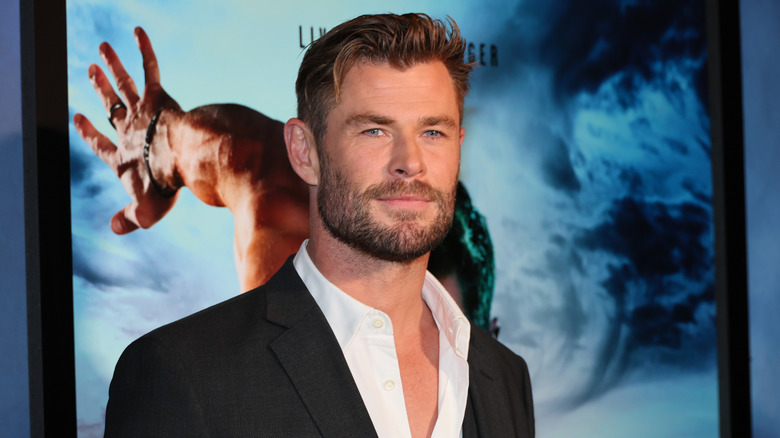 Dia Dipasupil/Getty Images
Chris Hemsworth is hardly the first actor to be stressed out working on a George Miller set. "Mad Max: Fury Road" star Tom Hardy also admitted to having a tough go while shooting that film, though he later apologized to Miller for his on-set behavior after seeing the finished product (per Vanity Fair). As for Hemsworth, the actor spoke of his "Furiosa" struggles during an interview for the Happy Sad Confused podcast.
The actor did so after being asked what role had stressed him out the most in his career. "Well, I just finished shooting 'Furiosa' with George Miller," Hemsworth said, noting he was most stressed by trying to figure out how to play his character. "Often I get a script, and I know from the first read, the second read, I know who the character is, and I get an instant sort of visceral kind of feeling attached to it," the actor noted. He went on to add, "This, I had read two years before I started shooting and was in awe of the script ... But I didn't know who this character was."
Hemsworth admitted he didn't crack the character until just before the shoot. He also admitted until that moment, he was sure he'd ruin the "Mad Max" franchise. "But in the buildup," he said, "I'm talking a couple years, I was scared out of my mind. I'm like, 'I'm going to derail one of the most iconic franchises.'" Stress aside, Hemsworth goes on to say working on "Furiosa" was intensely rewarding, claiming the shoot was, "I think, the best experience of my career." Given Hemsworth's resume, that is a glowing endorsement indeed.