Woody Harrelson Drinking Cobra Blood Makes Sense, But Michael J. Fox Too?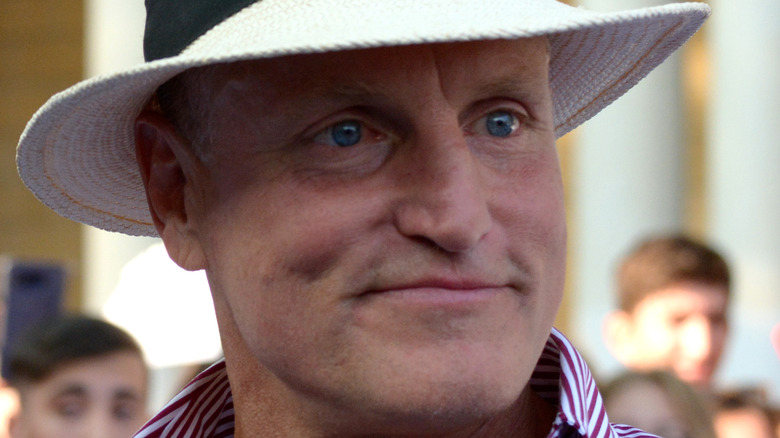 GIO_LE/Shutterstock
Woody Harrelson is an actor whose stories off the set are often as intriguing as the varied characters he's played throughout his career. Tales surrounding the actor's personal life have ranged from sounding really cool to just being plain bizarre. For instance, who could forget the story of Harrelson bailing on the production of "The Hunger Games: Mockingjay – Part 2" to attend a Lorde concert? And in a moment that seems too primed for the perfect sports movie, the actor once made an actual game-winning shot against a team of English celebrities in a soccer match. So when there's mention of a celebrity drinking cobra blood in Thailand, we'd have to be forgiven for thinking it's another story involving Harrelson.
Well, turns out that's only partially right. One of legendary actor Michael J. Fox's best on-screen roles is as Private Max Eriksson in the 1989 war drama "Casualties of War." It served as one of the early moments in his astonishing career where he displayed serious acting chops opposite his charmingly comedic roles in "Family Ties" and "Back to the Future." But as Harrelson noted while presenting Fox with the Jean Hersholt Humanitarian Award at the 13th annual Governors Awards, the movie also provided a unique adventure in Thailand and an opportunity for Fox to drink some cobra blood.
Harrelson told a story about Michael J. Fox vomiting cobra blood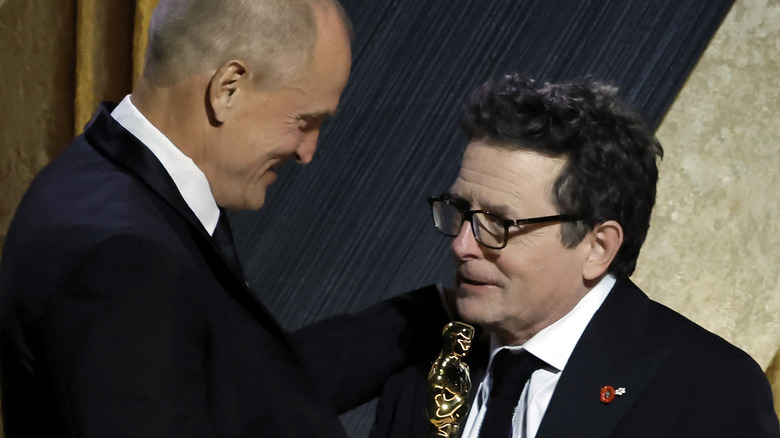 Kevin Winter/Getty Images
During the 13th annual Governors Awards, Woody Harrelson presented Michael J. Fox with the Jean Hersholt Humanitarian Award for Fox's activism on Parkinson's disease. Harrelson's speech about Fox was mostly heartfelt and eloquently celebrated Fox's work. However, Harrelson also detailed a humorous adventure the two shared in Thailand in the late '80s involving a wicked concoction of Thai whiskey and cobra blood. As Harrelson recalled in his speech, he flew to Thailand to visit Fox while the latter was filming "Casualties of War." One night, Fox paid a local kid to take them to witness a fight between a mongoose and a snake.
For anyone familiar with Rudyard Kipling's "Rikki-Tikki-Tavi," or nature documentaries, you can probably guess that things didn't end well for the cobra. And following its demise, Harrelson noted that its blood was mixed with Thai whiskey for him and Fox to drink. That also didn't end too well, at least not for Fox. "Mike and I drank lots of things together, and he can hold his own," Harrelson said in his speech. "But Mike promptly vomited his snake cocktail. Never could hold his cobra blood."