Titanic's Kate Winslet And Leonardo DiCaprio Only Had 15 Minutes To Nail That Iconic First Kiss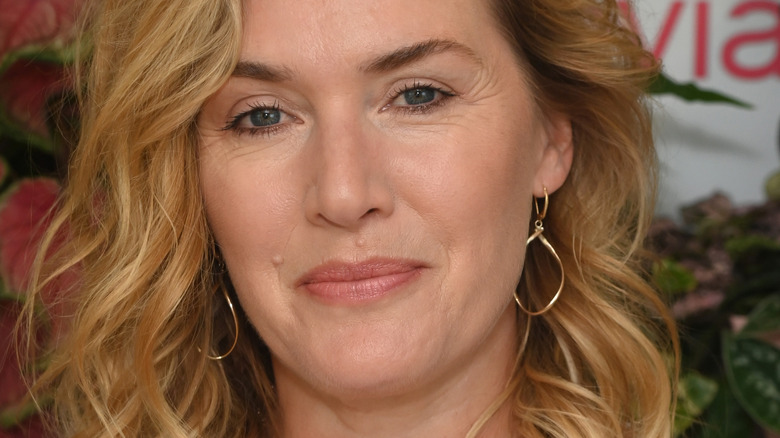 David M. Benett/Getty Images
Leonardo DiCaprio and Kate Winslet's Hollywood careers couldn't have started out much differently. DiCaprio broke into the business as a child actor who rose to prominence on television series like "Growing Pains," while Winslet worked her way up the acting food chain portraying literary roles in "Sense and Sensibility" and "Hamlet." But the acting duo became inextricably linked when they starred together as Jack Dawson and Rose DeWitt Bukater in filmmaker James Cameron's "Titanic."
DiCaprio and Winslet not only brought their acting A-games to the project, but the duo created a passionate and unforgettably romantic relationship that resonates as one of the greatest love stories of all time (per Harper's Bazaar). And offset, the actors became friends, too. "He's a great friend, he always has been, and not just to me, but to everyone around him," Winslet said in a 2021 interview with People. "He still has friends he had when we made 'Titanic.' In many ways, he hasn't changed a bit." Winslet and DiCaprio reunited on screen 11 years later for "Revolutionary Road," but the friends will always be linked as their characters on that doomed, iceberg-ravaged voyage.
"Titanic" is loaded with must-see moments, but Jack and Rose's first kiss on the bow of the Olympic-class ocean liner remains one of the most memorable romantic scenes from any film or television program, as opined by sites such as Glamour. But did you know DiCaprio and Winslet had only minutes to get the iconic kiss scene just right for the cameras?
DiCaprio and Winslet had so little time to film such a carefully crafted scene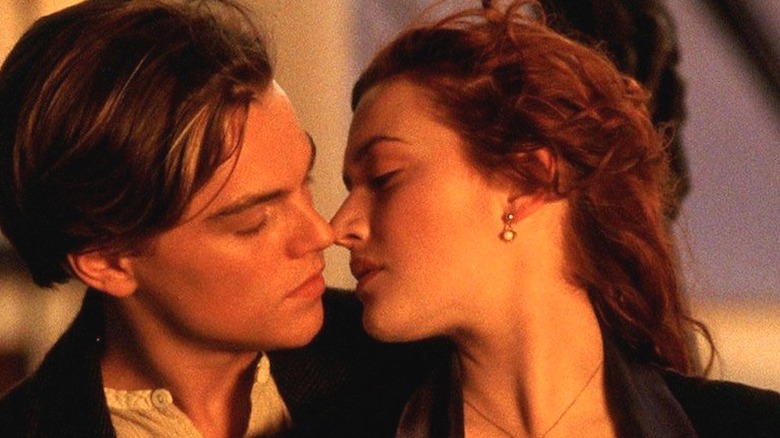 Paramount Pictures Corporation
Filmmaker James Cameron meticulously planned out the now "Titanic" kiss scene between Jack (Leonardo DiCaprio) and Rose (Kate Winslet) on the bow of the ship, but the cast and crew only ended up with 15 minutes to capture the magic on film. "We choreographed the kiss in rehearsal weeks ahead of time," Cameron said in an interview with GQ.
"Like a football play on lips, right?" Cameron explained the choreography practiced between DiCaprio and Winslet in the same interview. "But they're both so analytical, they loved that. So, we knew what we were going to do." Cameron also explained that he exhausted almost all of the production's shooting schedule outdoors, so when it came time for the kiss to be attempted again, everyone was in a race against "the elements" to film the scene. "We scheduled actually for the first day of our outdoor, in case we had a nice sunset, and it never looked good," the director said.
With one final chance to capture the pivotal, romantic moment between Jack and Rose, Cameron battled the weather. "It was overcast," he said in the same interview. However, with about 15 minutes to go until the sun disappeared beyond the horizon, Cameron caught a break. "'Guys, we got a sunset!'" The director remembered screaming out the good news on set, and everyone raced to reach the bow of the ship. Once Winslet got into place, she didn't need a second more to prepare, according to Cameron.