Quentin Tarantino Takes Aim At Marvel Actors With Blunt Thoughts On The Superhero Genre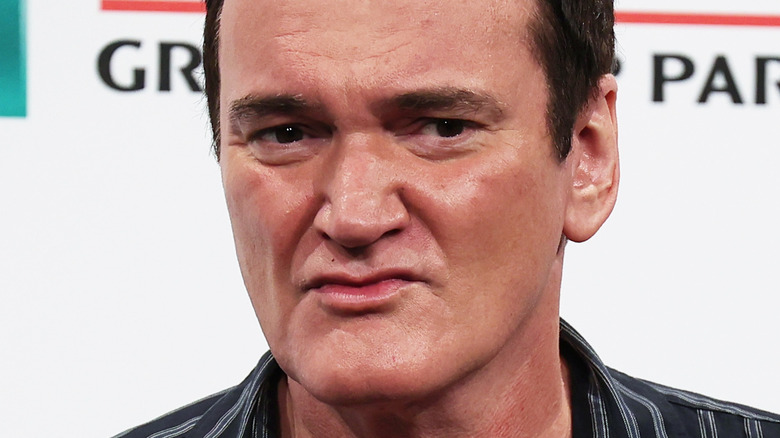 Ernesto Ruscio/Getty Images
Quentin Tarantino made his directorial debut in 1992 with the crime film "Reservoir Dogs," which was swiftly followed by the even more well-known "Pulp Fiction" in 1994. Since then, he has directed a slew of other films, including 2009's "Inglourious Basterds," 2012's "Django Unchained" and, most recently, 2019's "Once Upon a Time in Hollywood." With these films, he has earned himself quite a few Oscar nominations, including two wins for best original screenplay (for "Pulp Fiction" and "Django Unchained") and three best director nods.
Alongside being known for his films, Tarantino is also known for various controversial moments over the years, both about the content of his films (such as the use of racial slurs and excessive violence) and for comments he has made. He is also known for being quite outspoken about his opinions of other films — the director is even a Tomatometer-approved critic on Rotten Tomatoes.
Over the years, Tarantino has been plenty outspoken about Marvel films and, in a recent interview, has opened up about his criticism toward them once again. This time, he has a whole lot to say about what they do to the idea of the movie star.
Tarantino says the characters are the stars, not the actors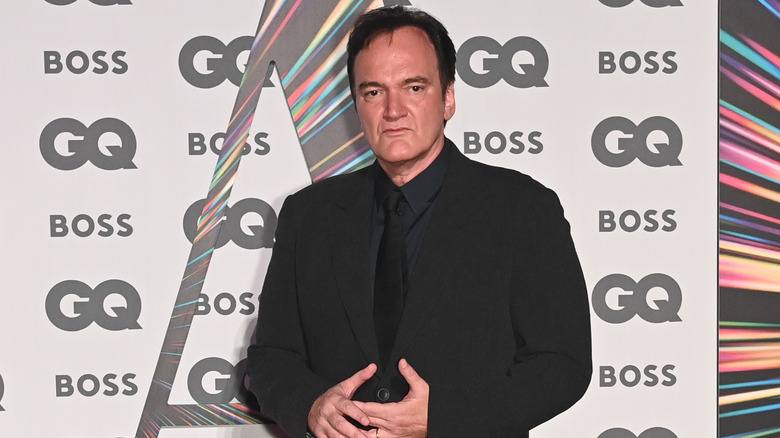 David M. Benett/Getty Images
Quentin Tarantino held nothing back in revealing his feelings toward Marvel films and how they play into, what he sees as, a lack of current movie stars during an interview on the podcast "2 Bears, 1 Cave" in late November 2022.
On the topic of there being very few current movie stars, Tarantino said, "That is [part] of the legacy of the Marvel-ization of Hollywood movies." Stating that he neither hates nor loves Marvel films, Tarantino then noted that he used to collect Marvel comics as a kid and that he'd be more excited for Marvel films if he was in his twenties — as long as there were other films being made. "My only ax to grind against them is they're the only things that seem to be made and they're the only things that seem to generate any kind of excitement amongst a fan base or even for the studio making them."
Bringing the conversation back to the topic of movie stars, Tarantino then reiterated that Marvel has gotten in the way of that concept because he believes that the Marvel characters override the actors playing them. Tarantino said, "You have all these actors who have become famous playing these characters. But they're not movie stars. Right? Captain America is the star. Or Thor is the star ... It's these franchise characters that become a star."
Tarantino has been open about his criticism toward Marvel in the past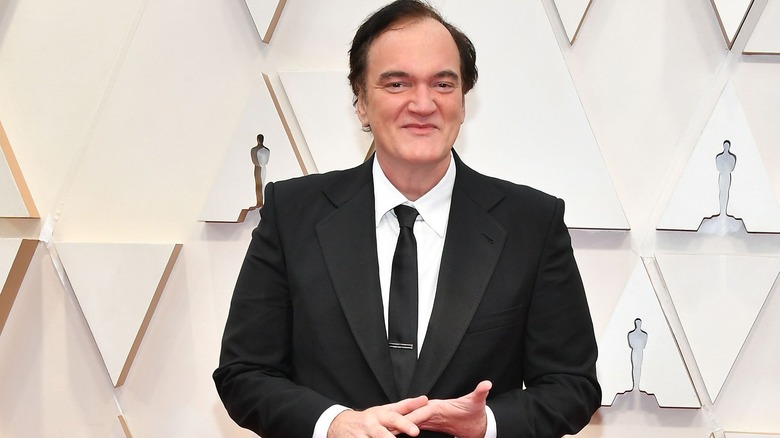 Amy Sussman/Getty Images
Just a few weeks before he appeared on 2 Bears, 1 Cave, in early November 2022, Tarantino was telling the Los Angeles Times why he would never direct a Marvel movie. Essentially, he thinks that directors only take on Marvel movies because they need the money. Tarantino said, "You have to be a hired hand to do those things. I'm not a hired hand. I'm not looking for a job."
Further, in January 2020, during an interview with Deadline, Tarantino declared that he saw himself — and the types of movies that he likes to make — essentially at war with Marvel and other franchises. Referring to the success of his own 2019 film "Once Upon a Time in Hollywood" and other films like it (although he doesn't provide specific examples, he means non-franchise, original story films), the director said, "Despite the sequels and the 'Avengers: Endgame' and all of that, I actually think a war for movies got played out this last year."
When asked to elaborate, Tarantino continued, "[Franchise] films never had a better year than last year. It would have been the year that their world domination would have been complete." However, he went on, he thinks that the "world domination" didn't happen because there were so many strong original films released. He concluded, "[They] demanded to be seen at the theaters. That ended up becoming a really, really strong year. I'm really proud to be nominated with the other films that just got nominated. I think when you sum up the year, it's cinema that doesn't fall into that blockbuster IP proof status, made its last stand this year."