Quentin Tarantino Confesses That He Hasn't Even Started Writing His 10th And Final Film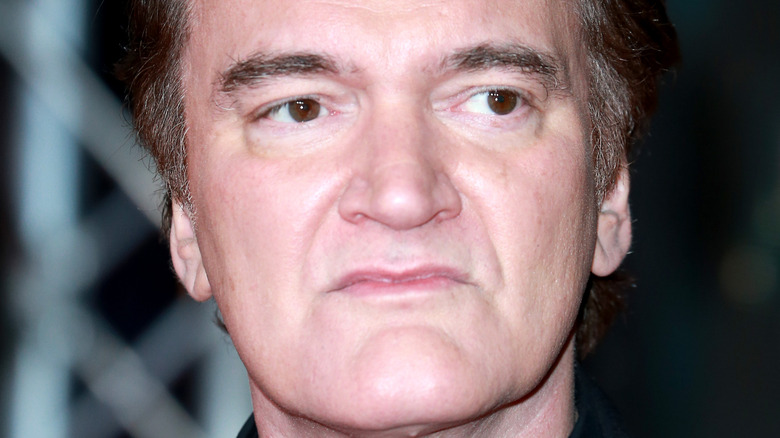 Fred Duval/Shutterstock
The fruitful film career of writer/director Quentin Tarantino will be coming to an end — although that end still seems to be nowhere in sight. The filmmaker exploded onto the scene with "Reservoir Dogs" over 30 years ago, quickly catching the eye of the public with a distinct voice and style that has yet to lose any of its freshness. From there, Tarantino's subsequent movies like "Pulp Fiction," "Inglorious Basterds," "The Hateful Eight," and "Kill Bill" continued his successful streak of hits that have earned the filmmaker two Academy Awards (via IMDb), hearty box office success (via Box Office Mojo), and an endlessly loyal fanbase. Following the success of his latest film, the Oscar-winning "Once Upon a Time in Hollywood," that fanbase has been on the edge of their seat, waiting with bated breath to see what Tarantino's next film will be. 
This anticipation also comes with a hint of sadness as well. With "Hollywood" being Tarantino's ninth movie, the director has stated that his tenth cinematic venture will also be his very last, with the hopes of leaving his career off on a high note (via Deadline). Regardless of the intention, the desire to know what Tarantino's swan song to his outstanding career will be has been an itch that fans can't seem to scratch. Well, it seems that fans will have to stay itchy for a little while longer, as Tarantino has yet to get the groundwork going on his final film. 
Tarantino has to be writing for the right reason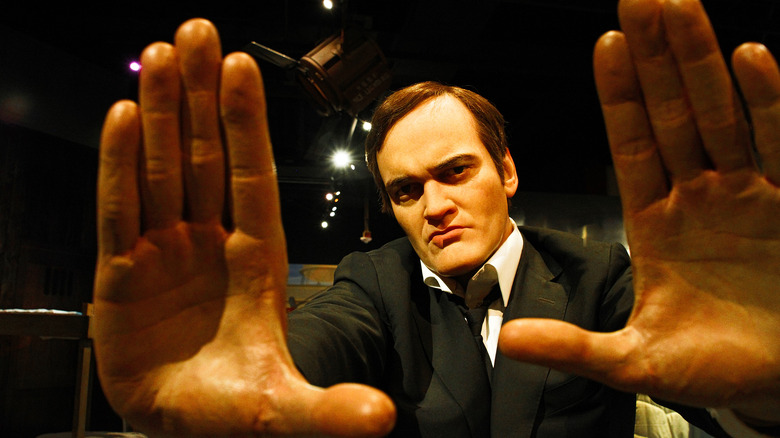 Usa-Pyon/Shutterstock
Quentin Tarantino's tenth and final film has yet to be put on the page, as he explained on the podcast 2 Bears, 1 Cave. When asked what his process is when coming up with a new film, Tarantino explained, "One, I have to be ready to make another movie. And then I have to have a neat idea ... So whenever that idea comes up, I'll probably start writing it." 
The world has changed significantly since the release of "Once Upon a Time in Hollywood" in 2019, so going into the next film, the writer and director is not only acknowledging his own process, but also the reality of the rapidly-changing industry itself, which has seen a greater emphasis on streaming and digital releases. "I'm in no hurry in that regard, especially right now because I don't even know what I'd be writing it for," he continues. "Do movies the way I have always known them, do they even exist right now? I think that remains to be seen. And so I would like to know what I'm writing it for." 
As sad as it is to not have any major updates on the final film, perfection certainly can't be rushed, and Tarantino is a filmmaker who strives for that (and then some) when crafting his vision. Until then, we have the director's eight-episode limited series to look forward to, as well as his recently released book "Cinema Speculation."