Who Voices Cosmo In The Guardians Of The Galaxy Holiday Special?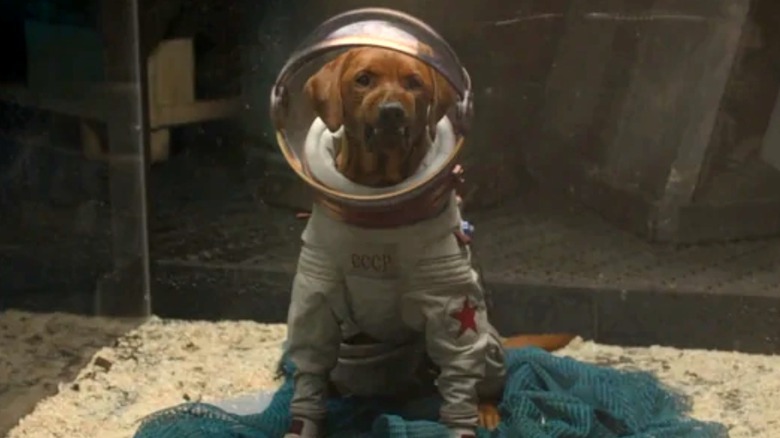 Marvel Studios/Disney+
Cosmo the Spacedog makes its Marvel Cinematic Universe debut in the first "Guardians of the Galaxy" movie as one of the Collector's (Benicio Del Toro) precious collectibles, along with fellow talking animal hero Howard the Duck (voiced by Seth Green). However, unlike Howard, Cosmo never actually utters a (telepathic) word onscreen, leaving it open whether this version of the adorable spacefaring mutt has the same powers as its comic book counterpart.
James Gunn's new "The Guardians of the Galaxy Holiday Special" on Disney+ corrects this glaring error by confirming that Cosmo is indeed able to communicate in its famous fashion. However, unlike most versions of the character, which have been portrayed as male, this Cosmo is very decidedly a lady. The decision makes plenty of sense, since Cosmo's obvious inspiration and one of the most famous dogs in history, Laika, was female. It also helps that the character's voice actor does a stellar job, giving the dog a boost of personality that bodes well for the character's MCU future. Let's take a look at who's voicing Cosmo in "The Guardians of the Galaxy Holiday Special," and why she might sound quite familiar.
Maria Bakalova's comedic talent is an excellent fit for Cosmo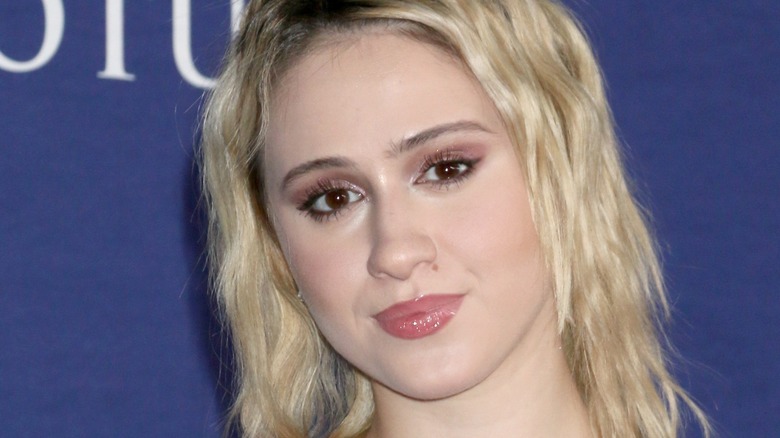 Kathy Hutchins/Shutterstock
Fans of Prime Video's "Borat" sequel "Borat Subsequent Moviefilm: Delivery of Prodigious Bribe to American Regime for Make Benefit Once Glorious Nation of Kazakhstan" may recognize Maria Bakalova's voice from the first word that comes out of Cosmo the Spacedog's mouth. The Bulgarian actor burst on the scene with a game and committed performance as Borat Sagdiyev's (Sacha Baron Cohen) daughter Tutar, who joins her father on a mockumentary mission to the US in order to restore the glory of Kazakhstan.
After her 2020 international breakthrough in "Borat Subsequent Moviefilm," Bakalova has appeared in Judd Apatow's comedy "The Bubble," as well as the black comedy horror film "Bodies Bodies Bodies." She's also set to appear in a number of upcoming projects, one of which will no doubt delight fans of Cosmo. In a July 2022 interview with MTV News (via Twitter), Bakalova confirmed that she'll again voice Cosmo in 2023's "Guardians of the Galaxy Vol. 3." 
"The Guardians of the Galaxy Holiday Special" is available for streaming on Disney+.