Looper Asks: Who Is Your Favorite Deadliest Catch Cast Member? - Exclusive Survey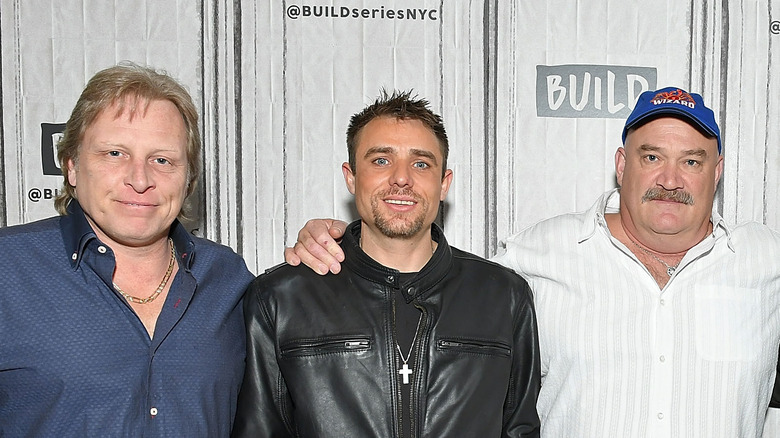 Mike Coppola/Getty Images
By necessity, the cast of "Deadliest Catch" skews toward tough as nails workers with a no-nonsense attitude. After all, crab fishing in the Bering Sea is a demanding job, and requires the ability to focus and operate in some pretty rough conditions.
As any viewer of the show knows, this doesn't mean that everyone in the show is a robotic, withdrawn worker. The Discovery Channel reality series has been running since 2005, which is proof enough that viewers actually care about the fishermen who are ready to risk their lives for their livelihood, and often expose their very human hopes and fears while doing so. 
Over the years, many fascinating characters have worked on the show's crab fishing boats — and as tends to be the case, viewers like some of the cast members better than others. Now, we finally have an idea of which "Deadliest Catch" cast member is the fan-favorite, thanks to an exclusive survey by Looper. Let's take a look at the results! 
Fans think Jake Anderson is the greatest Deadliest Catch cast member
In our survey of 607 US fans of the show, the results were predictably quite widespread, but nevertheless, a clear "Deadliest Catch" favorite emerged. It might be tempting to just go by the hunch that the long-serving, well-known Sig Hansen would dominate any and all popularity polls, but while he did receive a healthy 20.92 percent of the votes, that's only good enough for the second place. 
According to this survey, the fan-favorite "Deadliest Catch" cast member is none other than Hansen's former greenhorn, Captain Jake Anderson of the FV Saga boat, who took home a very nice 24.38 percent of the votes. Third place man Josh Harris gave Hansen a decent challenge with his 20.43 percent vote haul, and Keith Colburn secured the fourth place with his 15.16 percent. Jonathan Hillstrand and Bill Wichrowski also received their share of votes, getting 9.88 and 9.23 percent respectively.
Anderson debuted in the show in 2007, and his life story has been a long line of tragedy and losses, including the unexpected death of his sister. Despite this, he has persevered, and advanced from a fresh-faced newcomer to a skilled captain over the years. It's quite understandable that his tale resonates with the viewers, who have been able to follow his ups and downs for a decade and a half.