What Happened To Jake Anderson's Sister On Deadliest Catch?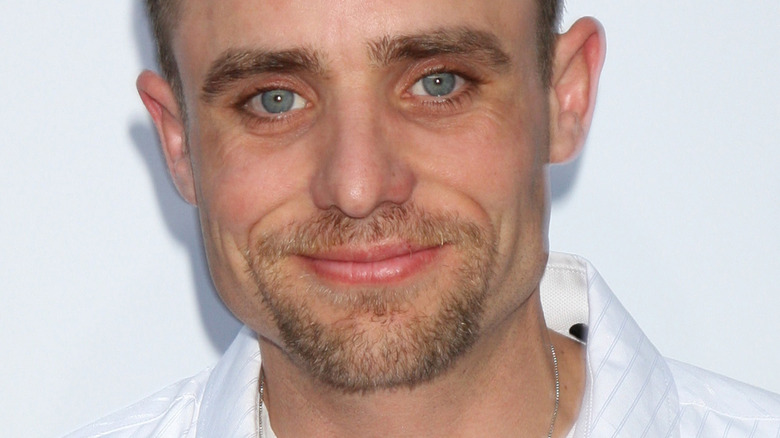 Kathy Hutchins/Shutterstock
For all the friends and family connected to the brave fishermen of Discovery's "Deadliest Catch," the worry they must feel as their loved ones set off across the dangerous Bering Sea is hard to comprehend. For many, it must be agonizing to wait such long stretches of time before finally getting word that their loved one's boat has returned safely. And this worry is completely justified, as these fishermen know (along with the dedicated fans watching at home) that there are countless unforeseen factors that can easily lead to an entire crew's demise. In fact, audiences have witnessed more than a few sad moments on "Deadliest Catch."
However, that type of concern is not just one-sided. Although it can be indescribably tough for families and friends of these fishermen to await word that their loved one has successfully completed a crabbing season safe and sound, the crews of these vessels are equally vulnerable to bad news from back home. Whether it's a family emergency or even a death, each one of these crewmen finds themselves in a helpless situation. Once boats are out to do the job at hand, there's usually no turning back, leaving each worker essentially trapped. 
For Jake Anderson, who has been featured in the series since 2007, this unfortunate possibility became a reality when he received devastating news while aboard the Northwestern. And although Anderson was powerless in regard to the at-home emergency itself, the efforts to get him to shore were unforgettable.
Jake learned of his sister's tragic death while at sea
It's safe to say that for plenty of these brave fishermen on "Deadliest Catch," the one thing that may be as frightening as working on the Bering Sea is to be trapped there while a family emergency is occurring back home. For Jake Anderson, while filming Season 5, Episode 14 ("Bitter Tears"), that occurred when he was informed that his sister had been taken to the hospital and then tragically passed away shortly after.
Chelsea Dawn Anderson, according to her obituary, was born in 1971 and passed away on February 13, 2009, due to complications of pneumonia. She was just 37 years old. During one of the most emotionally charged scenes in the show's history, Anderson heard the tragic news while at sea. In a Facebook post marking the 11th anniversary of his sister's death, Anderson gave some details about her passing, writing, "Before my sister died at the doctor's office she was arguing with my mom about how she didn't need to go she was fine. She died 20 minutes later while my mom was in the waiting room."
As devastating as it was for Anderson to learn of his sister's death while he was at sea, the rest of the crew of the Northwestern showed a noble display of dedication to their fellow deckhand. Making Anderson's emotional condition a priority, steps were taken to put him on another vessel, allowing him to get back to his family. Years later, Anderson continues to express his admiration for his sister. She had been diagnosed with juvenile rheumatoid arthritis at just 18 months old. In his Facebook post, Anderson remembers, "Growing up she was looked at funny, and constantly taken advantage of. She didn't care she remained happy."