Kelsey Asbille Applauds Taylor Sheridan For Including Important Native Storylines In Yellowstone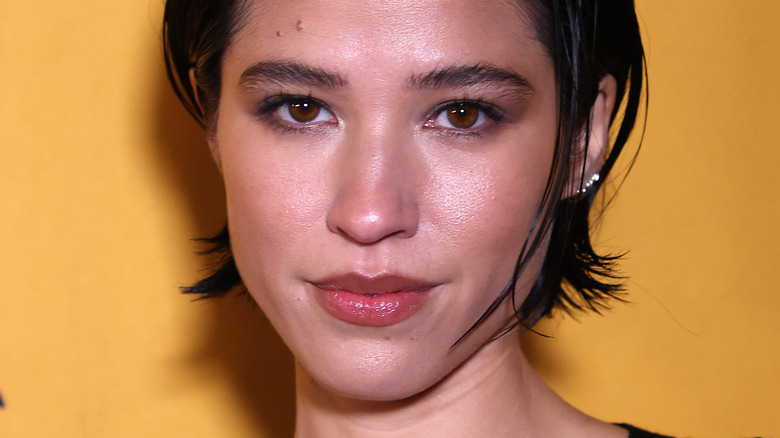 Richard Rodriguez/Getty Images
Taylor Sheridan and John Linson's "Yellowstone" has been around the television scene for some time now, and yet, it shows no sign of decline as of yet. Episode after episode, season after season, fans everywhere tune in to see what's going to happen next on this immensely popular neo-Western. A big reason for this is the Dutton family, who have owned the Yellowstone Ranch for generations and have done everything in their power to maintain control of it. Of course, doing so has proven far more difficult than one would think due to the actions of outside forces.
Throughout "Yellowstone," the Duttons have had to contend with a few persistent entities who want to take the Yellowstone Ranch for themselves. One of the most prominent is the Broken Rock Native American Reservation led by Chief Thomas Rainwater (Gil Birmingham): a man who has gone above and beyond to try and wrestle away the Duttons' control of the ranch. This conflict is somewhat complicated on a personal level by the relationship between Kayce Dutton (Luke Grimes) and Broken Rock resident Monica Long-Dutton (Kelsey Asbille).
Monica has featured prominently on "Yellowstone" since the very beginning, becoming a major player throughout her run. All the while, Kelsey Asbille has been quite happy with the show's co-creator, Taylor Sheridan, for his inclination to cover important Native American storylines.
Asbille appreciates Yellowstone's handling of real Native issues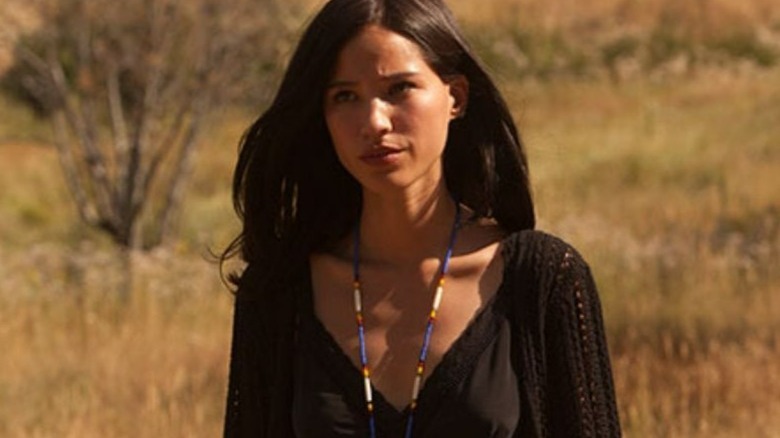 Paramount
In November 2022, Kelsey Asbille and Luke Grimes sat down with CBS Mornings to discuss "Yellowstone" as it prepared for the debut of its fifth season. As a part of this conversation, Asbille expressed appreciation for Taylor Sheridan and his implementation of key Native American stories on the show. "He puts two groups of people in conversation with each other and uses the entertainment medium to really talk about issues, especially Native issues that matter," she said, with Grimes adding that one of the strengths of "Yellowstone" is the ambiguous nature of the conflicts it presents.
Not only does Kelsey Asbille appreciate the Native American representation on "Yellowstone," but so does the man behind Broken Rock Reservation figurehead Chief Rainwater, Gil Birmingham. "It's wonderful to have an opportunity to educate the people — the public and our fans — [about] aspects of something that may know very little of," Birmingham told Town and Country, noting that depicting Native characters, stories, and cultures accurately and respectfully is paramount for the minds behind the show. Nothing will make it to television that's intentionally exploitative, inaccurate, or offensive.
While the Dutton family is a big part of the success of "Yellowstone," when the series is all said and done, its depiction of Native American characters and their lives will undoubtedly endure as a highlight.