Will Ferrell's Hilarity Made It Challenging For Ryan Reynolds To Sing In Apple TV+'s Spirited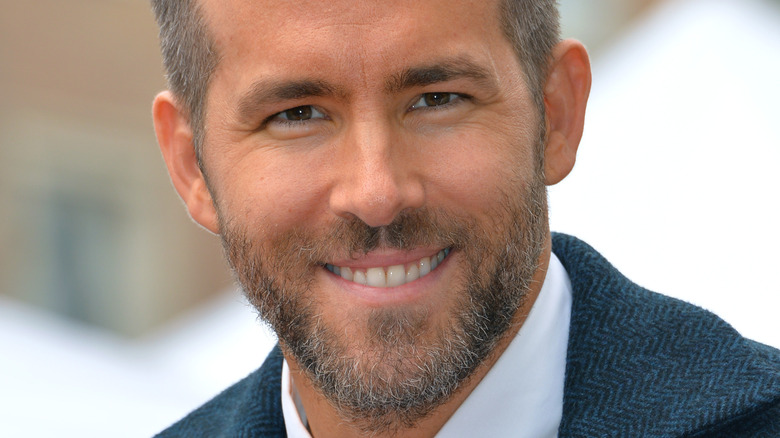 Featureflash Photo Agency/Shutterstock
Will Ferrell is no stranger to the genre of comedy Christmas movies, having starred in the 2003 Christmas classic "Elf," where he plays a human raised by elves who embarks on a journey to figure out who he truly is and to save Christmas for everyone. Now, Will Ferrell is back in a new Christmas comedy from Apple TV+ called "Spirited," which was released on November 11, 2022.
"Spirited" is a modern musical film adaptation of Charles Dickens's 1843 novel "A Christmas Carol." However, rather than repeating the novel's basic plot like most other "A Christmas Carol" adaptations have done, "Spirited" creates a new plot that takes place nearly 200 years after the original. In "Spirited," Jacob Marley (Patrick Page) has been spending the past two centuries leading a team of spirits whose job is to redeem lost souls on Christmas — as they did for Ebenezer Scrooge in the original story. Ferrell stars as Ebenezer Scrooge, who now serves as the current Ghost of Christmas Present since he has already redeemed himself.
For their new target this year, Scrooge chooses Clint Briggs (Ryan Reynolds), a selfish character who is not unlike the original Ebenezer Scrooge before he was visited by the Ghosts of Christmas Past, Present, and Yet to Come/Future. However, starring alongside Ferrell was not a difficult task for Reynolds, who apparently had trouble singing on set because Ferrell was too funny.
Ryan Reynolds said singing with Will Ferrell in Spirited was brutal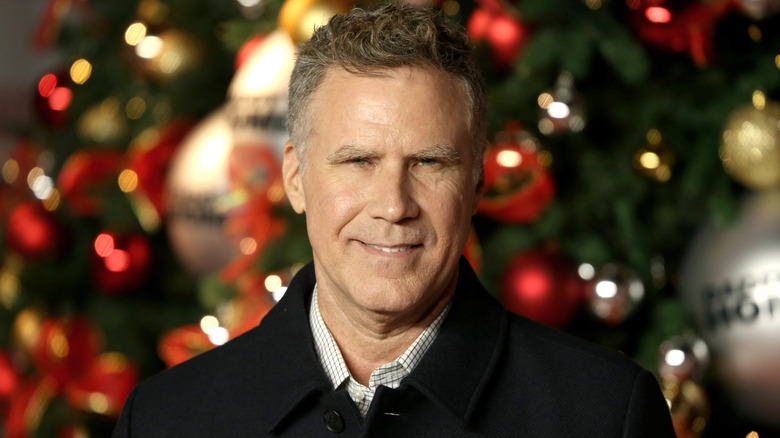 Fred Duval/Shutterstock
In an interview with The Kelly Clarkson Show, Ryan Reynolds described his experience starring alongside Will Ferrell in Apple TV+'s "Spirited," the modern musical adaptation of "A Christmas Carol." Reynolds said his biggest challenge while filming the movie was that for some reason, whenever he and Will Ferrell were singing, they were always face-to-face with each other, rather than facing in different directions, which made it hard for Reynolds to focus because Ferrell kept making him laugh.
"You try singing for like three weeks straight while staring at Will Ferrell," Reynolds said. "He's like holding his ear for no reason, and I would hit a note and he'd look at me and go, 'No. Again.' So brutal. You can hear me laughing on the tracks, I'm sure." 
During the interview, Ferrell joked that Reynolds did a better job hitting the notes after his subtle coaching, which made Reynolds laugh yet again. Indeed, starring alongside Ferrell would be great for the comedic value of the movie, but his hilarity might cause some delays during filming!