Is WKRP In Cincinnati's Infamous Turkey Drop Based On A True Story?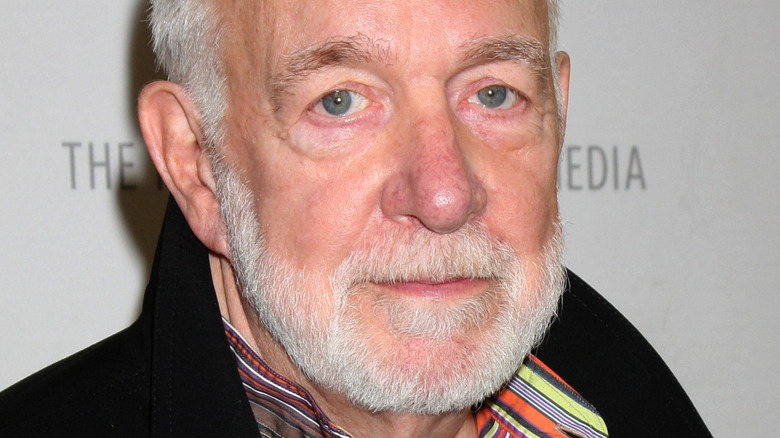 Kathy Hutchins/Shutterstock
Thanksgiving has a long history on TV — and not just due to Macy's annual Thanksgiving parade. From the classic "Bewitched" episode that had the Stephens family transported back to 1620 with the Pilgrims, to all of those "Friends" Thanksgiving episodes, viewers have always been hungry for Turkey Day comedy.
In the late 1970s, "WKRP in Cincinnati" was one of the biggest sitcoms on TV, and the show took the cake with one of the most iconic Thanksgiving-themed episodes ever. The cast of "WKRP" – set at a Cincinnati radio station — included Gary Sandy, Gordon Jump, Loni Anderson, Tim Reid, Richard Sanders, Howard Hesseman, and more. And during the show's first season, one of the most memorable episodes, titled "Turkeys Away," aired just ahead of the holidays, on October 30, 1978, per IMDb.
In the episode, station manager Arthur Carlson (Jump) cooked up an idea for a Thanksgiving promotion that entailed dropping live turkeys from a helicopter over the Pinedale Shopping Mall. As three dozen live birds were hurled from the sky, things went really awry as they landed on car windshields and concrete, making for a devastating fate. WKRP newsman Les Nessman (Sanders) and DJ Johnny Fever (Hessemen) provided live coverage, much to listeners' horror. Amid the carnage, a mortified Carlson later delivered the hilarious, episode-ending line, "As God as my witness, I thought turkeys could fly."
But this far-fetched, feather-filled scene was completely dreamed up by the writers, right? Well, not exactly.
The turkey drop incident really did happen, but in a different way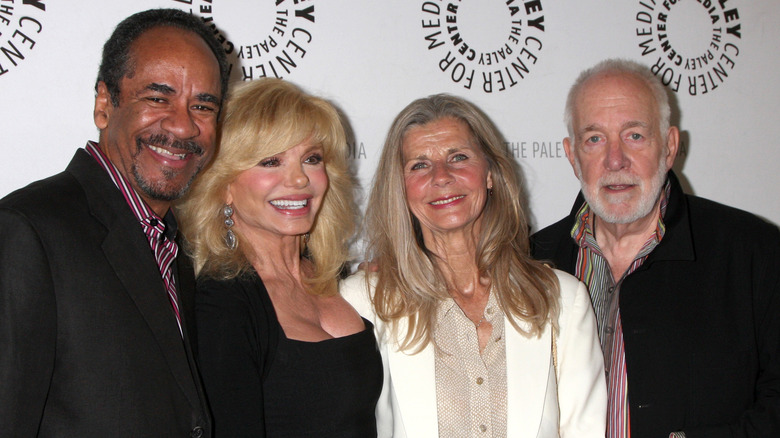 Kathy Hutchins/Shutterstock
It turns out, a similar turkey incident did take place in real life, but it wasn't in Cincinnati. "WKRP in Cincinnati" was loosely based on staffers from a real-life radio station WQXI-AM, per the Atlanta Consultation-Journal, and the son of the former station manager, Jerry Blum, revealed that there was an ill-fated turkey-themed Thanksgiving promotion that took place when his dad helmed a Dallas radio station earlier in his career. Gary Blum told the outlet that his dad's promotion featured him throwing frozen turkeys out of the back of a truck, and that chaos ensued as listeners fought to grab a freebie. Arthur Carlson's future "I thought turkeys could fly" line was also said to have come from the true-life incident with the frozen birds. But like the TV turkeys, Blum didn't survive — at least not at the Dallas radio station.
The "WKRP in Cincinnati" episode was actually written by series creator Hugh Wilson, who knew a good story when he heard one. In an interview with the Archive of American Television (via The Cincinnati Enquirer), Wilson once said, "Jerry Blum, who was the general manager of WQXI, told me that he had been fired from a Texas radio station for throwing turkeys out of a helicopter. I turned to Jerry and said, 'You just won me an Emmy.'"