Dove Cameron Talks Her Secret Agents Of SHIELD Role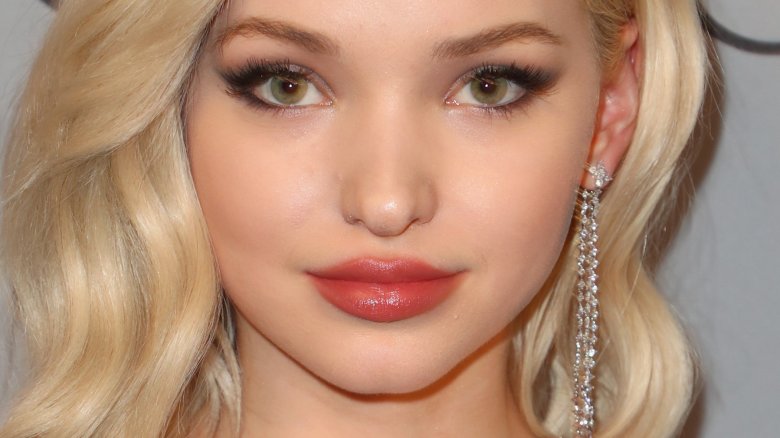 Getty Images
Warning: This article contains spoilers for Marvel's Agents of SHIELD.
Dove Cameron is about to make her Agents of SHIELD debut, and she's teased us with some inside information.
Chatting with Entertainment Weekly, Cameron, who will appear in the March 2 episode of the hit Marvel show, opened up about her role as Ruby, the daughter of Catherine Dent's high-level government agent General Hale. Additional details about who exactly Ruby is, what makes her tick, and what secrets she may be hiding are being kept under heavy lock and key, but Cameron has now dished on what having a mother like Hale means for her character.
"It's very much affected Ruby," said Cameron. "Ruby idolizes her mother in a lot of ways, there's definitely a lot of love there, but what would happen to the daughter of such a villainous character? It's not something that's just going to weigh lightly on her, so we'll see how that unfolds as the season goes on."
Agents of SHIELD fans know that General Hale has spared no emotional or physical expense in her endeavor to find Team SHIELD, going so far as to kill two of her subordinates after Iain de Caestecker's Agent Fitz managed to escape captivity. 
Series executive producers Jed Whedon and Maurissa Tancharoen also joined the conversation, stating that once Ruby is introduced, viewers will finally understand Hale's true desires and goals.
"We'll explore a little bit about why [Hale] is the way she is and what motivates her, but also what having a mom like that does to a person," Whedon stated. "We're really excited about that relationship." Added Tancharoen, "We're really excited to have both of those actresses. Dove Cameron is doing something like she's never done before, so it'll be interesting for everyone to see her."
Cameron agreed, noting that Ruby is different from any character she's played before (though not explaining why). "I think that everybody is the hero of their own story," she said. "But Ruby definitely, you sense it in the first episode, she's got a bit of an edge to her. I can't really embellish on why it's different than anything I've done, but it definitely is. I can back up their consensus — it's very, very different than anything I've ever done."
The actress ended her chat by saying that the show may require a lot of effort from its cast, but it's been well worth it. "It's so physically, mentally, emotionally taxing, and it's got a lot of drama going on, but the cast couldn't be sweeter, closer-knit, better people," said Cameron, who joins Clark Gregg, Henry Simmons, Eve Harlow, Pruitt Taylor Vince, Jeff Ward, Coy Stewart, Ming-Na Wen, and Elizabeth Henstridge for the series.
Marvel's Agents of SHIELD will return to ABC on Friday, March 2 at 9 p.m. ET.