Robert Siegel's 10-Year Welcome To Chippendales Journey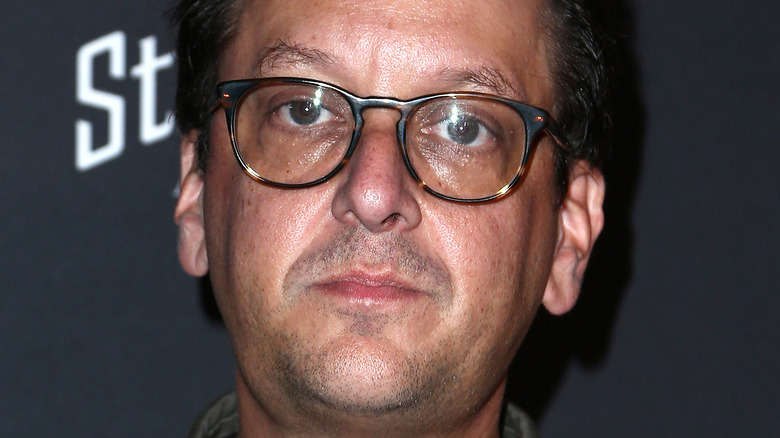 Tommaso Boddi/Getty Images
Robert Siegel's bold retelling of Pamela Anderson and Tommy Lee's infamous and explicit videotape is a gripping exploration of sensationalism in American culture. The Emmy-nominated series "Pam & Tommy," streaming on Hulu, paves the way for Siegel's next enthralling production, "Welcome to Chippendales," starring Kumail Nanjiani. The exciting trailer promises more even outrageous sequences from the esteemed television creator as we witness Somen "Steve" Banerjee's (Nanjiani) rise to fame after he opens an adults-only club featuring men instead of women.
Throughout the late 1970s and early '80s, the American Dream was incessantly advertised, prompting Banerjee's daring move. Nanjiani, well known for his comedy roles and action-packed part in Marvel's "Eternals," takes a dark turn as Banerjee's pursuit of prosperity hits a shockingly violent wall. With Murray Bartlett's Nick De Noia out to steal what the aspirational entrepreneur worked so hard for, "Welcome to Chippendales" aims to be another unmissable Hulu drama.
Recently, Siegel has been promoting his newest glitzy series by detailing the decade-long behind-the-scenes development to bring this unique story to life. In the process, he recruits a stunning and talented array of cast members like the aforementioned Emmy winner Murray Bartlett, Annaleigh Ashford, Dan Stevens, and "Yellowjackets" fan-favorite Juliette Lewis. These exceptional stars support Banerjee's unconventional climb to notoriety founding the dance troupe, that's well worth the wait, as Siegel breaks down in Marc Maron's podcast.
Robert Siegel's fascination with American culture drove the long production process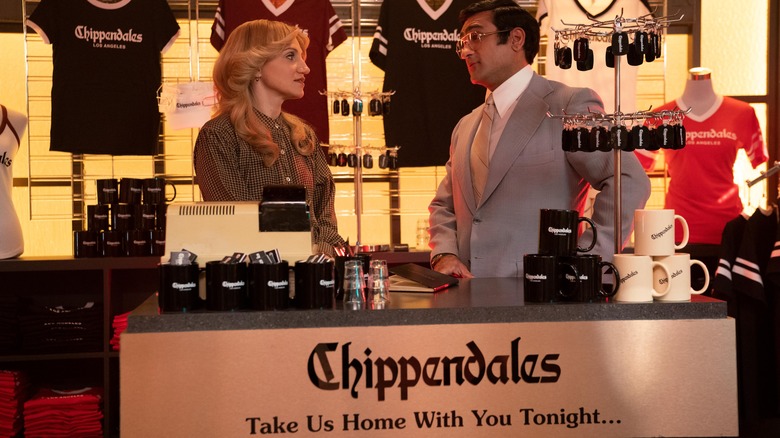 Erin Simkin/Hulu
Producing a film or television series is never an easy feat, as Robert Siegel indicates on the "WTF with Marc Maron" podcast. However, his dedication kept him motivated to make "Welcome to Chippendales" a dazzling reality. He also shares why he's so drawn to America's complex and often salacious culture.
"I like unlikable protagonists, which is why I've eventually, kind of, migrated to television, where it's less of an issue." He continues to express why he finds these characters so compelling "That whole thing about likability, your character has to be likable ... it's becoming an outdated notion, thank God, but for a long time it was really like gospel, and certainly in film." Siegel also divulges the details about his unflinching commitment to the series.
"I wrote a Chippendales movie years ago ... [about] Steve Banerjee, who I tried to get Kumail for. I was originally hired to write it for a Bollywood actor named Aamir Khan, and that never got made." He relishes in the refreshing change in representation since "I mean this was only 10 years ago when I was trying to get this thing made ... what's now an asset, you know diverse storytellings, that was a real problem when I was trying to make the movie first time around ... and now, everybody's kind of falling over each other to find stories that broaden representation, so we are, I think, a beneficiary to that."
"Welcome to Chippendales" streams exclusively on Hulu on November 22.