Early Roles That Yellowstone Actors Would Probably Like You To Forget About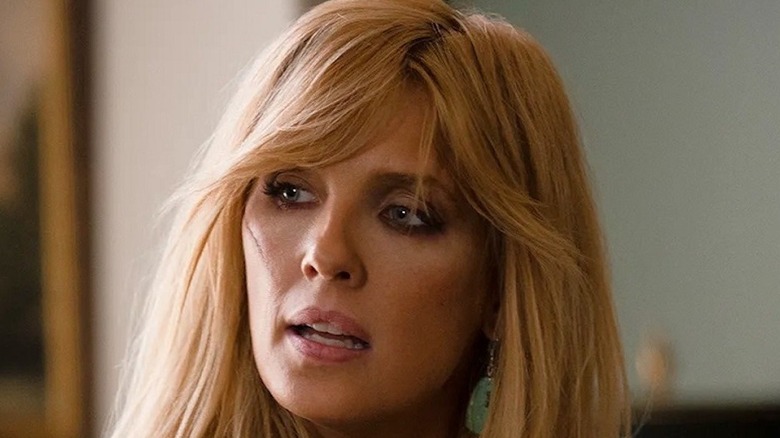 Paramount
From the mind of Taylor Sheridan, the man behind the Oscar-nominated "Hell or High Water," came "Yellowstone," a neo-Western crime drama that mixes family drama, crime fiction, politics, and brutal violence. Led by big screen star Kevin Costner, the show focuses on the Dutton family, owners of the sprawling Yellowstone-Dutton Ranch, situated in the mountains of Montana. They've built their legacy across more than a hundred years, but as the modern world has finally reached their doorstep, powerful forces seek to take what's theirs.
The Duttons aren't a shining light of righteousness, as "Yellowstone" has explored the deep-seated corruption, mischief, and violence they've used to strongarm the communities around them. But as compelling as the series has been, one of its biggest strengths has been its cast. A career highlight for every actor involved, "Yellowstone" has turned unknowns into stars, and given longtime journeymen actors some truly memorable roles. But as the series has propelled them to stardom, some may look back and cringe at a movie or TV show they did early in their career.
From awkward teen comedies to awful B-grade horror movies, we've rounded up a list of projects that "Yellowstone" actors probably want you to forget about.
Kevin Costner in Malibu Hot Summer AKA Sizzle Beach, USA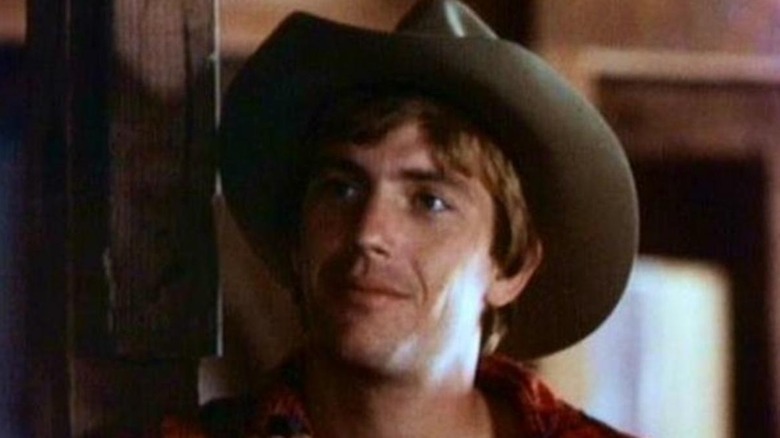 Cineworld/Troma Entertainment
Kevin Costner leads "Yellowstone" as family patriarch John Dutton, just one more in a long line of frontier roles for the actor. This includes his Oscar-winning directorial effort "Dances with Wolves," the underrated '80s actioner "Silverado," and the TV miniseries "Hatfields and McCoys." But his first role under a cowboy hat was actually his first acting gig, in "Malibu Hot Summer." There he starred as a young cowpoke, and it's probably a movie he wants us to forget.
The film revolves around a trio of young women who get together for a trip to Malibu, California where they hope to find some new adventures. There they rent a beach house for the summer and each has quasi-romance with a different man. The first snags a hotshot investment banker, the next is romanced by a big shot who runs a recording studio, and the third meets stablehand John Logan (Costner). 
Though you wouldn't know it by its description, "Malibu Hot Summer" — also called "Sizzle Beach, USA" — is nearly a soft adult film, not much more than a transparent T&A flick. Plus, Costner's role isn't even a big one despite being plastered all over the marketing after he found fame. The movie's low budget is readily apparent, while the poster for the film proclaims "Hot Sand, Hot Bodies, Hot Costner!" and we can't think of a more embarrassing tag line than that.
Cole Hauser in Gang Boyz AKA Skins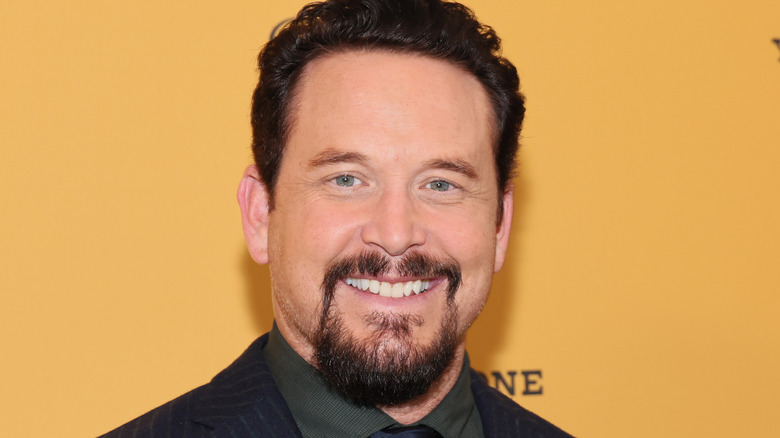 Dia Dipasupil/Getty Images
While Kevin Costner leads "Yellowstone," Cole Hauser brings the muscle playing ranch enforcer Rip Wheeler. A fan favorite for his unforgiving attitude and ruthless way of doing things, he's one of the most compelling characters on the show, and Hauser is a big reason why. But for the actor, it's also his breakout, because despite having a career stretching back decades, he's long struggled to find that signature role. While working his way through Hollywood he's had his share of regrettable movies, and the one he might want us to keep quiet about is "Gang Boyz."
Our first clue that this one is a disaster is that it too goes by two titles, alternatively known as "Skins." Next, it's a very clear vanity project, written, directed by, and starring Cole's father Wings Hauser, himself a B-movie legend whose career is filled with less-than-stellar movies. Tragically the opportunity for them to play father and son is missed, but Cole does get the chance to ham it up as a neo-Nazi villain. The story centers on Maggie Joiner (Linda Blair) whose gay son is attacked by a gang of skinheads. To get even, she calls on her deadbeat ex-husband, a drunken LAPD cop.
The usual revenge flick results, but it's neither interesting nor exciting. It's cheaply made and though it may be trying to impart some kind of message of tolerance, it feels terribly exploitative. 
Wes Bentley in Soul Survivors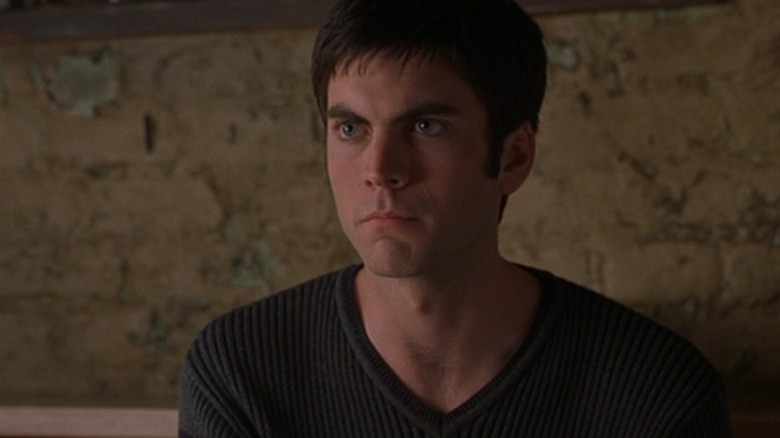 Artisan Entertainment
The Dutton family is a dysfunctional bunch, and nobody illustrates that more than son Jamie, played by Wes Bentley. On "Yellowstone" it's Bentley's character that sparks much of the family feuding, from his rivalry with Beth to the revelation that he was adopted, which leads to a deadly assassination plot. For Bentley this must have felt like the role of a lifetime after a number of disappointing projects, from his part as Blackheart on the 2007 "Ghost Rider" movie to Adleman Lusk in the disappointing DC comics film "Jonah Hex." But neither can hold a candle to his worst-ever movie, the forgettable 2001 horror outing "Soul Survivors."
Part of a spate of teen-focused horror movies that began in the late '90s, "Soul Survivors" was clearly trying to ape "Urban Legend" and "Final Destination." It stars Melissa Sagemiller as Cassie, who is caught in a love triangle with her ex-boyfriend Matt (Bentley) and her new crush Sean (Casey Affleck). But after Sean is killed in a car crash, Cassie is plagued by nightmarish visions of him and a mysterious masked figure. While her friends insist it's just the trauma of the accident, Cassie isn't so sure. 
Tiresome and overwrought with cliches, "Soul Survivors" is full of bad acting. It assaults the senses with plot twists and a visual cacophony of light and sound in an attempt to distract from how bad it is, but it doesn't work. 
Gil Birmingham in Body & Soul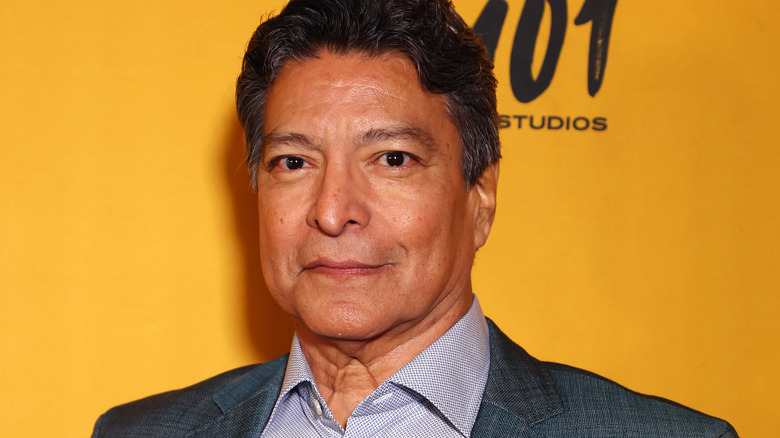 Richard Rodriguez/Getty Images
In the mountains of Montana near the Yellowstone sits the Broken Rock Indian Reservation, run by Chief Rainwater, played by Gil Birmingham. As tough and unyielding as John Dutton, Rainwater is willing to scheme and backstab to protect his people, and has become a powerful force in the region. Birmingham had a major role in "Yellowstone" creator Taylor Sheridan's "Hell or High Water," the story of a pair of vigilante bank robbers. But on the opposite end of the spectrum is Birmingham's role in the abysmal 2002 medical drama "Body & Soul."
Originally airing on Pax, the network known for flops like "Ponderosa" and "Palmetto Pines," it centers on Dr. Rachel Griffin (Larissa Laskin), who has studied ancient medicinal healing methods in the Far East, and returns to work with these new, spiritual methods. Mixing traditional Western medicine with ancient Eastern ideas of holistic healing, she works alongside the cynical Dr. Braun (Peter Strauss) and an upbeat attendant named Oz (Birmingham). 
The story is predictable and overly saccharine; Birmingham's character was meant as a kind of comic relief, but he isn't very funny. Meanwhile, its overly formulaic stories grow tiresome even for those looking for a standard medical procedural, while the weekly medical cases aren't even that interesting. With a lowly sub-3 IMDb score, we reckon Birmingham isn't so proud of this one.
Jen Landon in L.A. DJ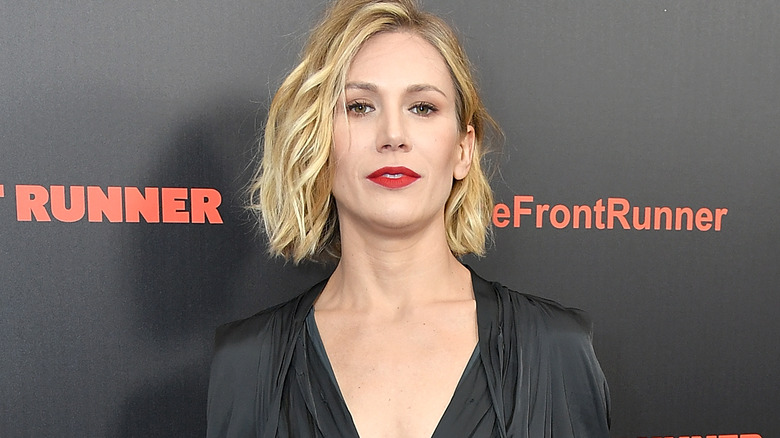 Michael Loccisano/Getty Images
Part of what makes "Yellowstone" so special is its ensemble cast of eccentric characters, like cavalier rancher Teeter, played by Jen Landon. Before "Yellowstone" she had mostly bounced around daytime dramas like "As the World Turns" and "Days of Our Lives" in addition to a stint on the thriller series "Banshee" and various guest roles. Her first onscreen appearance was as an uncredited extra on her father Michael Landon's series "Highway to Heaven" in 1989, but that's by no means her worst. That honor falls to the 2004 comedy "L.A. DJ."
One of a wave of comedies early in the new millennium about do-nothing Gen X slackers, the film stars Tim Scarne and Thomas Ian Nicholas as two brothers with dreams of becoming dance hall DJs. Failing at an online audition, they say goodbye to their trailer park and wind up in the glitz and glamour of Los Angeles. When they arrive they're greeted by California hotties gone wild, and are instantly signed up to DJ for what they think is a major bash, only to discover it's a teenager's bat mitzvah.
Reveling in its own stupidity, "L.A. DJ" is a cringeworthy movie that doesn't even deserve to be called a comedy. But what makes it even worse is its cheap production and bad acting. Likely a regret for everyone involved.
Ryan Bingham in A Country Called Home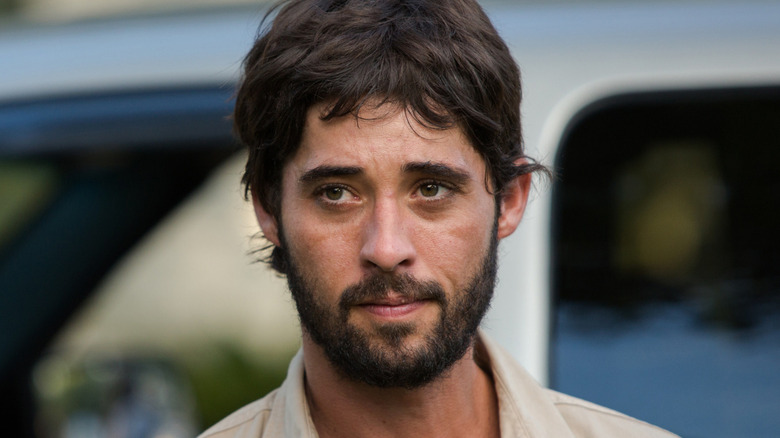 Alchemy
Cowboy outcast Walker has had the most unique arc in "Yellowstone," coming to the ranch as a string-strumming ex-con, quitting and nearly meeting his death at the hands of Rip before returning as a loyal ranch hand. His best friend is his guitar, as he sings songs in the bunkhouse, but what many viewers may not realize is that actor Ryan Bingham is much more of a musician than he is an actor, with a half-dozen albums to his name.
But despite having just a handful of roles, Bingham still has one movie that he might want us to ignore: the Kickstarter-funded 2009 romantic drama "A Country Called Home," a coming-of-age story about a young woman looking for redemption. In its defense, it has a strong cast, which in addition to Bingham includes Mackenzie Davis ("Station Eleven"), Imogeen Poots ("Fright Night"), and Shea Wigham ("Perry Mason"). But the story is sloppy and the characters unconvincing, and Bingham, despite his charm, can't save it.
It was a passion project for Bingham and his real-life partner Anna Baxter, who raised more than $100,000 through crowdfunding to make it happen, so he might not regret the movie. But given the critical drubbing it received, with even its positive reviews pointing to a haphazard script and a muddled story, he surely isn't hurrying to show this one off either.
Danny Huston in Susan's Plan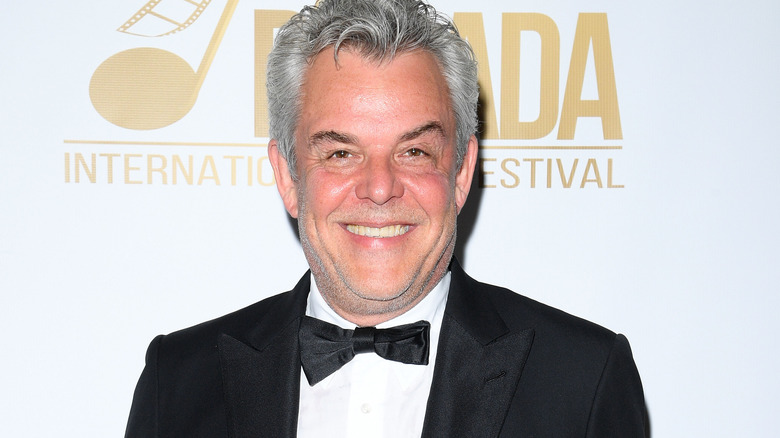 Daniele Venturelli/Getty Images
Actor Danny Huston excels at sinister and slimy characters. That's exactly who he is on "Yellowstone," too, as Dan Jenkins, the corporate goon who hopes to stake a claim to the Duttons' land. From "X-Men Origins: Wolverine" to "American Horror Story," Huston never seems to worry whether a role is going to get him awards recognition — like his part in "Magic City" — or whether it's a cheesy action romp like "Angel Has Fallen." Early in his career, though, he starred in a film that he might want us to forget.
Though his role is small, Huston can't be proud of his part in "Susan's Plan," a dismal crime caper that tried to be a mix of "Get Carter" and "Pulp Fiction." It was written and directed by John Landis, but he wasn't at his best. The film tells the story of Susan, who wants her ex-husband dead, and hires a series of bumbling tough guys to do it, and one after another they fail to get the job done. It all happens through a series of overly complicated plot contrivances that are neither clever nor funny, and by halfway through you're just wishing it would all end already.
Though it has a promising roster of stars including Michael Biehn, Dan Aykroyd, Billy Zane, and Lara Flynn Boyle, the movie goes nowhere, does nothing, and most people actually have forgotten it exists. Until now.
Josh Holloway in Mi Amigo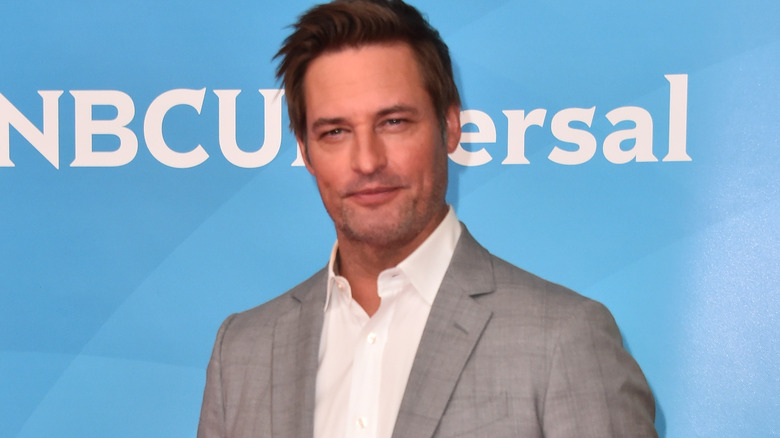 Alberto E. Rodriguez/Getty Images
Audiences probably more closely associate Josh Holloway for his six-year run on the JJ Abrams series "Lost," but he had quite the role on "Yellowstone" too. In Season 2, Holloway showed up as Roarke, a rival rancher who moonlights for Market Equities, a firm that's trying to pry the Duttons' land away from them. Holloway's Roarke is another in a long line of snarky, smug bad boy characters he's played, and from Sawyer on "Lost" on, that kind of role has been his bread and butter. But it doesn't always equal a great film. Case in point, the 2002 movie "Mi Amigo."
In this neo-Western, Holloway stars as Pal Grisham, friend to Bobby Ray Burns (Channon Roe). Together they ride out to seek their fortune, only to find trouble. After robbing a bank, the two friends become enemies and go their separate ways. But 30 years later they cross paths once again, and must finally settle a decades-old score. 
Though it sounds like a mildly intriguing Western story of two desperados who each feel wronged by the other, there's really not much here. The basic conceit of the story — the bank robbery and their disagreement over it — really doesn't make a whole lot of sense. The 30-year time jump sadly leaves the two younger actors in the dust, replaced by a couple of old cranky men and depriving audiences of Holloway, who's the only real reason to watch it.
Piper Perabo in Perception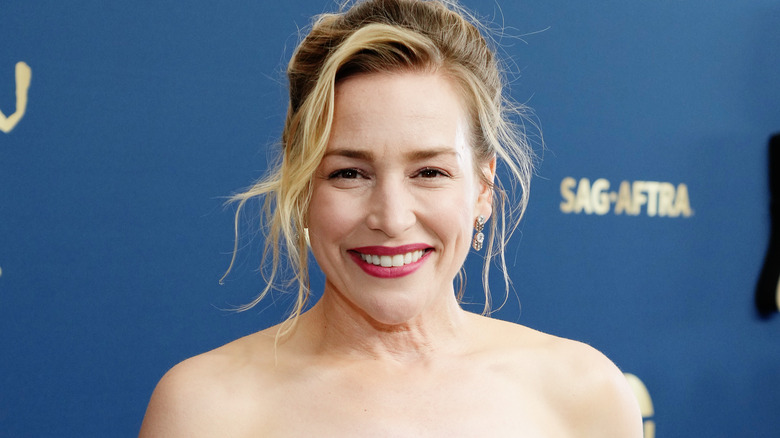 Kevin Mazur/Getty Images
"Yellowstone" fans were divided on the addition of Piper Perabo to the cast in Season 4 as liberal activist Summer Higgins. Some diehard fans of the show weren't happy with the storyline, but few could argue with Perabo's performance. A Hollywood stalwart, she came to stardom off the back of her role in "Coyote Ugly," and has starred in the likes of "Covert Affairs" and "Penny Dreadful" on television. She also has a number of duds too, and one she might want to sweep under the rug is the 2005 drama "Perception."
Unlike other entries on this list, Perabo doesn't play an unnamed glorified extra or even a small supporting role, but headlines the film. She stars as Jen Marshall, a wayward young woman who makes trouble wherever she goes, ruining friendships and making enemies. Eventually, her life runs out of steam in Los Angeles and she moves back to New York to care for her struggling parents. Back home, she's forced to deal with her cloying ex-boyfriend (Seth Meyers) and a group of misfit friends. Things get worse when she's hit by a truck and paralyzed — how's that for a plot twist?
Ostensibly a story about a woman who learns what's really important in life, it may have been attempting to be black comedy or tender coming-of-age story. Unfortunately it's not funny, it's downright depressing, and nobody learns anything along the way.
Terry Serpico in Cyber Vengeance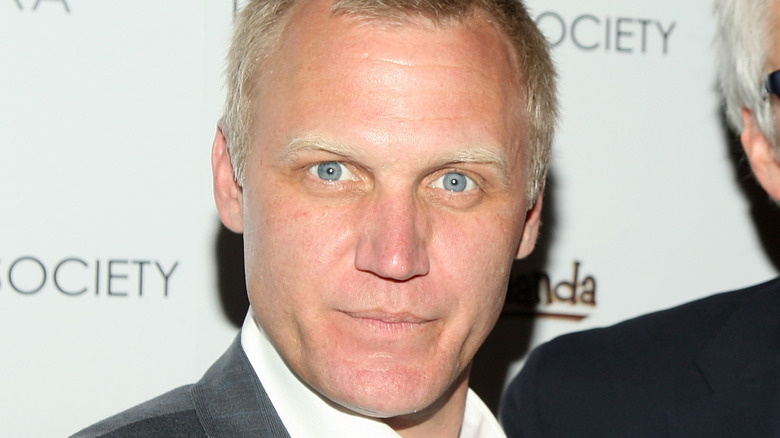 Stephen Lovekin/Getty Images
No, that's not Anthony Michael Hall as Beck brother Teal in "Yellowstone," no matter how many viewers insist it's him. Instead it's Terry Serpico, an under-the-radar actor who's never quite gotten the recognition he deserves, but finally got a chance to shine on "Yellowstone" as one of the villainous Beck Brothers. Perhaps it's best if you don't often recognize him, though, because he's been in a handful of movies he might regret, most notably the 1995 techno-thriller "Cyber Vengeance."
One of a number of mid '90s sci-fi action movies that leveraged the concept of virtual reality, it's set in the far future of 2005, where prisons have been privatized (no surprise there) and a business mogul creates a virtual reality system to house inmates. In this digital realm, criminals are subjected to a strange form of unending torture where rich patrons can enter the system and hunt them for sport. But when one man tries to end the program, he gets caught and must go on the run with the inmates.
As a time capsule, "Cyber Vengeance" might be something to show your kids as an example of what people thought of the future in the '90s. They'll get a good laugh from that angle, but as an action movie it fails miserably, with preposterous story beats, lame action, and a budget too low for its sky-high ambitions.
Will Patton in Code Name: The Cleaner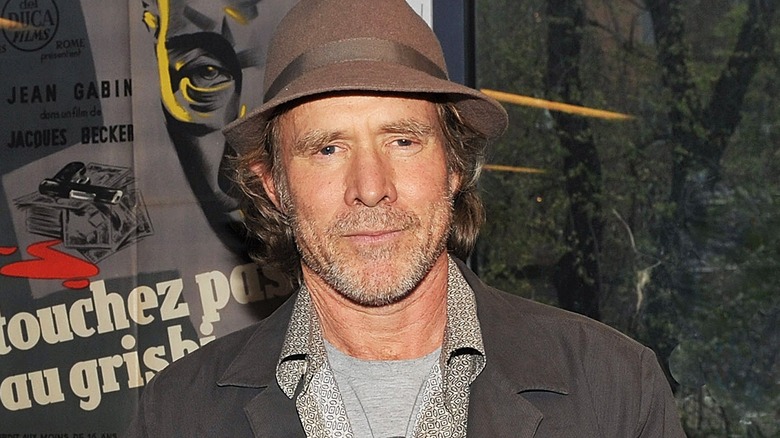 Slaven Vlasic/Getty Images
Among the many shady characters on "Yellowstone" is Garrett Randall, played by Will Patton, who is revealed to be the real father of Jamie Dutton. Patton is one of those actors you've seen everywhere but don't always notice. He's had recurring roles in "The Good Wife," "Swamp Thing," and "Falling Skies," and appeared in movies like "Halloween," "The Punisher," and "Remember the Titans." But as well known as his best works are, Patton probably doesn't talk much about his role in the Lucy Liu stinker "Code Name: The Cleaner."
A disastrous action-comedy that fails to serve up action or comedy, "Code Name: The Cleaner" stars Cedric the Entertainer as Jake, a would-be spy. He's an amnesiac who wakes up with a briefcase full of cash and is told by a gorgeous blonde (Nicolette Sheridan) that he's a secret agent on a mission. But when he bumps into Gina (Liu) he learns that he's actually a janitor for a video game company, and he and his coworker Riley (Patton) have evidence that their boss (Mark Dacascos) is a secret arms dealer.
Far too complicated for a slapstick farce, "Code Name: The Cleaner" is somehow boring despite its high-stakes story. The performances are limp, like nobody involved wants to be there, which isn't surprising given its Rotten Tomatoes score, which sits at a putrid 4%. 
Kelsey Asbille in Run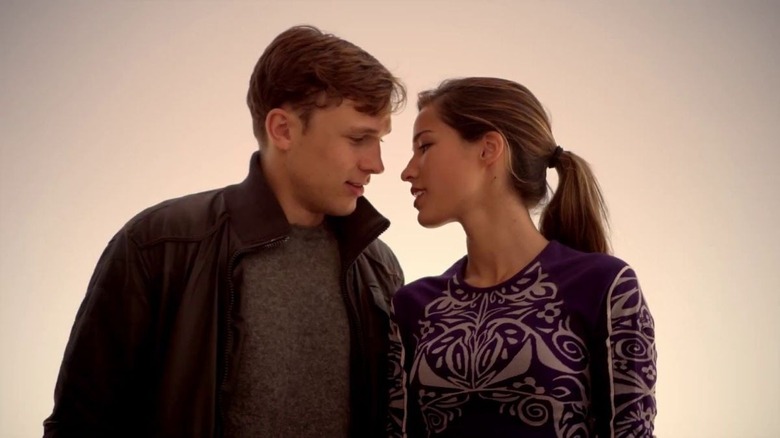 Millennium Entertainment
A Native American who grew up on the Broken Rock reservation, Monica Long is not always comfortable with her relation to the ruthless Duttons, but reluctantly lives among them after her husband Kayce comes back to the family nest. She's played by actor Kelsey Asbille, who has appeared in a number of big hits, including Season 4 of "Fargo" and teen fantasy "Teen Wolf." But in 2013, Asbille had a role in a lame and lowly thriller called "Run."
For starters, "Run" is all about parkour. Not a promising start. The story centers on an upstart teenager and jewel thief who uses his wall-leaping talents to escape police; when his father is taken prisoner by a ruthless crime boss, it's up to Daniel to go from criminal to hero and stop a villain to save his father's life. Oh, and he's in love with his best friend's sister (Asbille), who also gets kidnapped.
A cheap attempt at an action movie, it's far too sanitized to be the gritty thriller it aspires to be, but too violent to be the kids' movie it feels like it is. What might be most awkward is how the film tries to make parkour seem like some kind of noble and life-affirming art. While parkour may be incredible in real life, it just doesn't translate into this poorly-shot borderline amateur film.
Kelly Reilly in Puffball: The Devil's Eyeball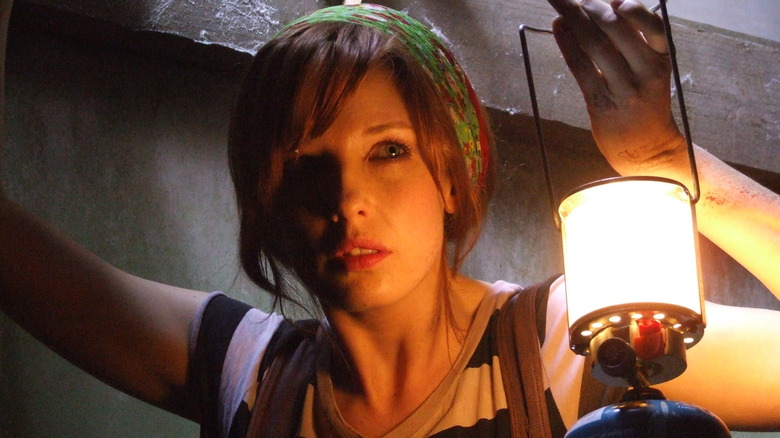 Yume Pictures
For many fans, the true standout of "Yellowstone" is Beth Dutton, the daughter of family patriarch John Dutton, whose viciousness and resiliency are unmatched. A fearsome warrior at heart, she might be the most formidable member of the family, and she's played with a sinister edge by actor Kelly Reilly. But despite her recent fame on "Yellowstone," some viewers might not know she's actually an English import, having starred in British projects that include TV miniseries like "Above Suspicion," "Prime Suspect," and "Rebecca." During her time in her native UK, she also starred in a movie she probably wants us to ignore, a 2007 supernatural "thriller" titled "Puffball: the Devil's Eyeball."
It's a strange, nearly experimental movie about a young woman named Liffey (Reilly) who moves to a small village in Ireland where she becomes pregnant. Her neighbor, who has been praying for a daughter of her own for years, believes that Liffey has used supernatural powers to steal the baby from her, and sets out to destroy her. 
The film has an absolutely nonsensical story based on a book that we presume made a lot more sense; onscreen, it's just a slog to sit through. A tonal mess with a cast that staggers between bouts of strong performance and lame overacting, it entirely wastes the likes of Reilly, Donald Sutherland, and Miranda Richardson.