Owen Wilson Looks Very Familiar In His Upcoming Movie Paint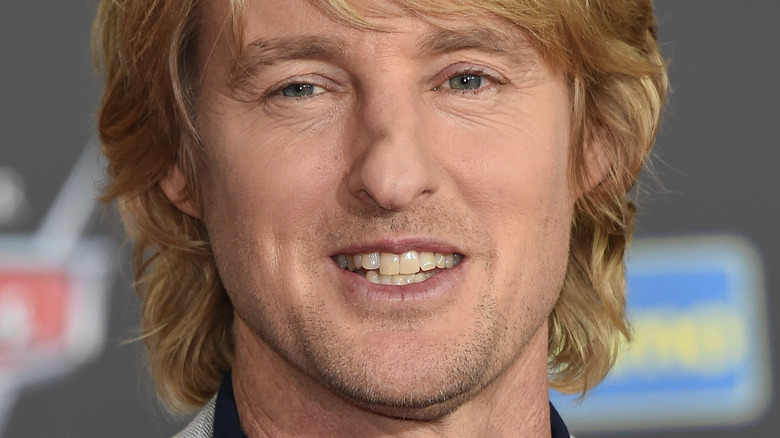 DFree/Shutterstock
"We don't laugh because we feel good — we feel good because we laugh." This wholesome quote is just one of many from beloved painter and television host Bob Ross, whose program, "The Joy of Painting," taught audiences around the world to take themselves less seriously, relax, and embrace life's "happy accidents." Though he died in 1995, Ross' seminal painting series has found a new audience in the age of streaming and the internet (per The Washington Post).
In fact, Ross is still such a recognizable public figure among today's audiences, fans instantly recognized that he was the inspiration for "Zoolander" star Owen Wilson's upcoming IFC feature, "Paint." When the first official image for the feature dropped — revealing Wilson with an unwieldy, brown afro — it was immediately clear that the film would pay homage to the late artist (via Deadline).
The Times Union reported in 2021 that Wilson was shooting a new film in Saratoga Springs, with behind-the-scenes photos leaking quickly after his presence attracted a crowd of fans to a local coffee shop. Though the resemblance is undeniably — and intentionally — striking, the film will not be a biography. Instead, it tells the original story of fictional painter Carl Nargle.
What is Paint about?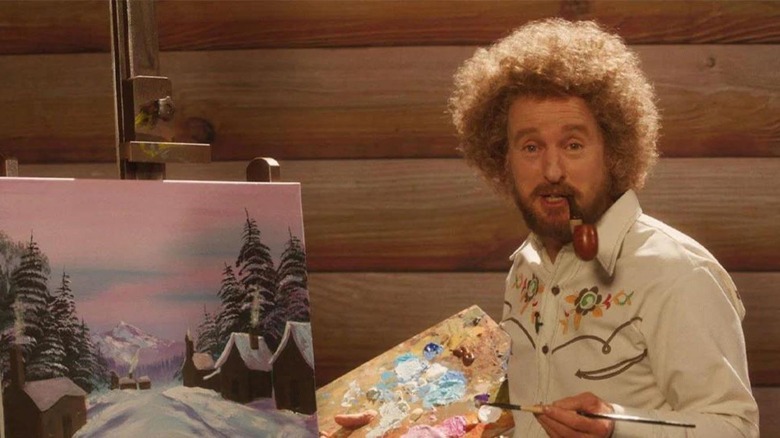 IFC Films
According to the film's IMDb page, "Paint" follows Owen Wilson's Carl Nargle, an artist who has spent the last few decades broadcasting a locally beloved art program via Vermont public access television. "We're thrilled to finally work with the boundless and versatile talent of Owen Wilson as he effortlessly brings Carl Nargle's character to life from a savvy script and direction by Brit McAdams," said IFC President Adrianna Bocoo (per Deadline).
McAdams' script had actually been written as far back as 2010 when it was featured in that year's screenwriting Blacklist. The Blacklist is a film industry platform that surveys and compiles the most popular unproduced screenplays from each year, with chosen scripts often quickly being picked up by major studios. "Paint" was mentioned five times by surveyed individuals, earning it a spot on the list. Other screenplays to make the cut that year included "Looper," "Jackie," "The Hunger Games," and "Argo."
Starring alongside Wilson in the film are Stephen Root, Wendi McLendon-Covey, and Michaela Watkins. There is no official release date for the film as of yet, though its IMDb page claims the year 2022. Given Wilson and IFC's track record for laughter, audiences will likely be feeling very good upon its debut. Fans can re-familiarize themselves with Ross' work through his eye-opening Netflix documentary, which was released last year.