Mark Hamill Wants A Role In Guardians Of The Galaxy Vol. 3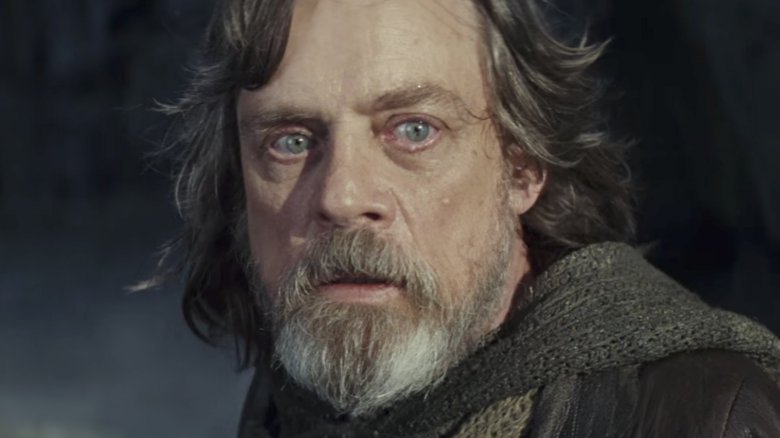 Mark Hamill could move from a galaxy far, far away to Guardians of the Galaxy Vol. 3.
The Star Wars icon and prolific tweeter expressed interest in joining the cast of the upcoming third installment of Marvel's Guardians of the Galaxy movie franchise. Director James Gunn also seems to be into the idea, although it could all just be friendly banter between neighbors.
It all started when a fan on Twitter asked Gunn to cast the Luke Skywalker actor in Guardians Vol. 3. Gunn said, "I think [Hamill] lives around the corner from me in Malibu, so he can just come over and we can talk about it over a cup of coffee."
That prompted Hamill to reply: "I would be happy to do so, both as a good neighbor and an unemployed actor." Gunn said, "Let's do it," and Hamill told Gunn to send him a direct message if he's serious. Check out the exchange below.
Of course, none of this is official confirmation that Hamill will actually be in the movie. Gunn has been working on the script since shortly after the release of Guardians of the Galaxy Vol. 2 last spring. At this point, it might be difficult to shift gears and find a suitable role for Hamill, but it probably isn't impossible. And Gunn isn't opposed to bringing big stars to the Guardians' corner of the Marvel Cinematic Universe. Sylvester Stallone played Stakar Ogord in Guardians 2.
If Hamill does end up in the Vol. 3, he would join a short list of actors who have appeared in both Star Wars and Marvel movies including the likes of Samuel L. Jackson, Natalie Portman, Mads Mikkelsen, and Benicio del Toro.
Production for Guardians of the Galaxy Vol. 3 is expected to begin early next year and hit theaters in 2020, with or without Hamill.
@JamesGunn, could you do me a huge favour and find a role for @HamillHimself in Guardians 3? The awesomeness of it might end me, but I'm willing to risk it. Thanks 🙂👍

— Ian Fee (@IanFee) February 25, 2018
I think @HamillHimself lives around the corner from me in Malibu so he can just come over and we can talk about it over a cup of coffee.

— James Gunn (@JamesGunn) February 26, 2018
I would be happy to do so, both as a good neighbor & an unemployed actor.
All the best, mh

— Mark Hamill (@HamillHimself) February 26, 2018
Haha let's do it.

— James Gunn (@JamesGunn) February 26, 2018
DM me for my contact info if you're serious.
(& a good neighbor)
xoxo, mh

— Mark Hamill (@HamillHimself) February 26, 2018