Zendaya Posts Stunning Photo From The Dune 2 Set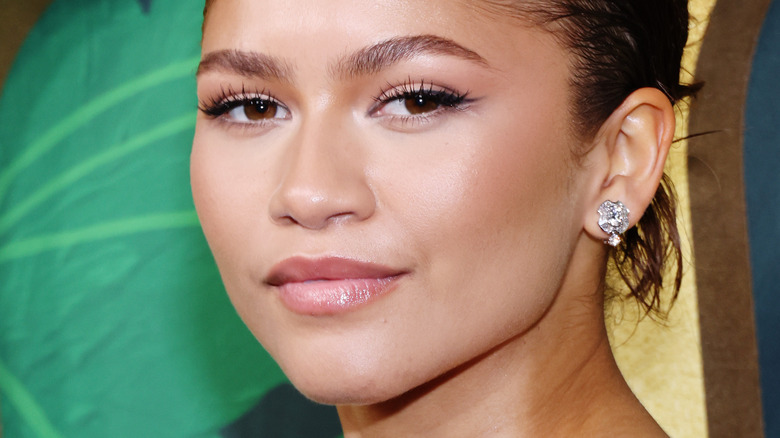 David Livingston/Getty Images
One of the most anticipated sequels coming around the bend is "Dune: Part 2," the second half of the epic big-screen adaptation of Frank Herbert's legendary science fiction novel "Dune." Fans of the first movie — and of the franchise in general — are already at pretty high levels of anticipation for the continuation of the saga on screen, and now one of the film's stars has shared a pretty great photo from filming that will probably stoke that enthusiasm even more.
It's Zendaya, who recently took to Instagram to share a breathtaking shot taken during the filming of the upcoming movie, showing a sunset in Abu Dhabi. Abu Dhabi is filling the role of the desert planet Arrakis in the film, and the photo demonstrates that even though Arrakis might be a product of the imagination of Frank Herbert, those glowing desert sunsets are all real, and can be captured by a simple smartphone camera — no special effects or CGI post-production work necessary.
The photo was posted by Zendaya on Instagram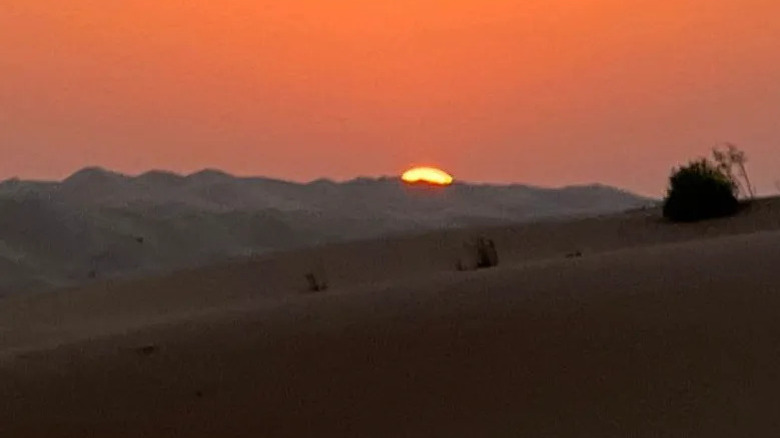 Instagram
Followers of Zendaya's official Instagram account were recently treated to the photo (which you can see above) as a Story, with the following caption: "I know I've been quiet, but I'm here, just workin as usual. anyway sending love from Arrakis" (via Collider).
Zendaya's part in "Dune: Part 2" is set to be much more prominent than it was in the first film, as those familiar with the original novel already know. And in addition to returning stars like Timothee Chalamet, Rebecca Ferguson, Javier Bardem, and Josh Brolin, the sequel will bring in some new faces like Austin Butler, Florence Pugh, Léa Seydoux, and Christopher Walken.
Unfortunately for the more impatient "Dune" fans out there, the film itself is not scheduled for release until November 2, 2023, so you'll have to stay tuned to Instagram and other social media platforms for more tastes of the movie until we get closer to that release date.