Netflix's 1899 Repeats This One Important Phrase In Each Episode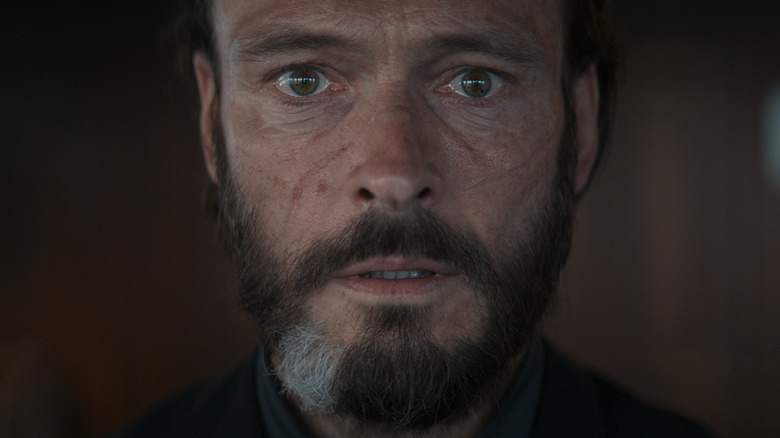 Netflix
"1899" is a series that shows that people are perfectly willing to do some reading on their television, so long as the plot and world are intriguing enough. Like with other popular Netflix shows, including the platform's massive success story, "Squid Game," the threat of subtitles is clearly no longer as off-putting as it once was for viewers, even in a time of limitless choice for television watchers.
The series comes from Jantje Friese and Baran bo Odar, the creators of the popular "Dark," another show that required audiences around the world to read subtitles in order to enjoy it (via Rotten Tomatoes). The show follows a diverse group of immigrants on a steamship making its way to America at the turn of the 20th century and the horrors they find aboard another ship they discover while out at sea.
While the very nature of the premise for "1899" suggests that the show will be steeped in mystery, there is one particular phrase that comes up in every episode and could be key to solving the strange occurrences at the heart of the series.
The phrase Wake Up! is in every episode of 1899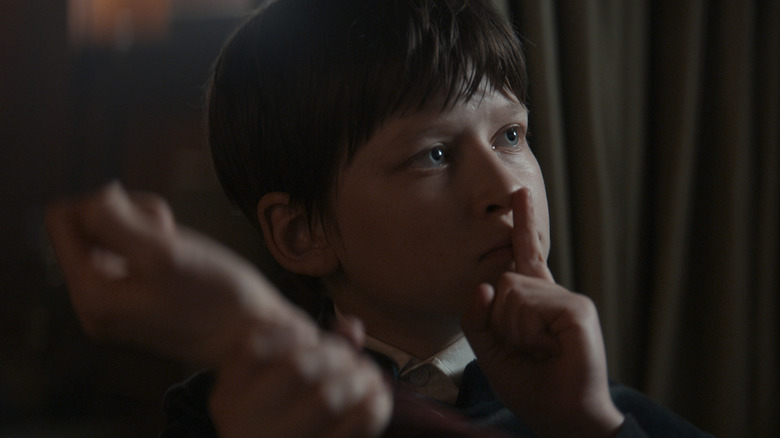 Netflix
As clearly hinted at by a tweet from the official Netflix Twitter account, the phrase "Wake up!" is an important part of the world-building and lore of "1899." As noted by The Cinemaholic, the words are spoken or read at least once in every single episode of the series, meaning that they must have some kind of thematic resonance to the plot or hidden meaning for its large cast of characters.
As characters like Maura Franklin (Emily Beecham) seem to be having flashes of another reality, and occasionally make visits to an impossibly futuristic setting, the strange world of "1899" begins to reveal itself to the audience. Still, like with "Lost" or "Westworld," just as one mystery seems to be solved, at least for a time, another always springs up to take its place.
Though the critical reception to the series is a bit mixed at the moment (via Metacritic), with a pretty strong promotional push from Netflix and the popularity of its creators' previous show (via Parrot Analytics), "1899" could yet return with a second season. Until then, fans will just have to keep their caffeinated beverage of choice close at hand, lest their reality begins to slip away in real time.