Kevin Smith Hospitalized After 'Massive' Heart Attack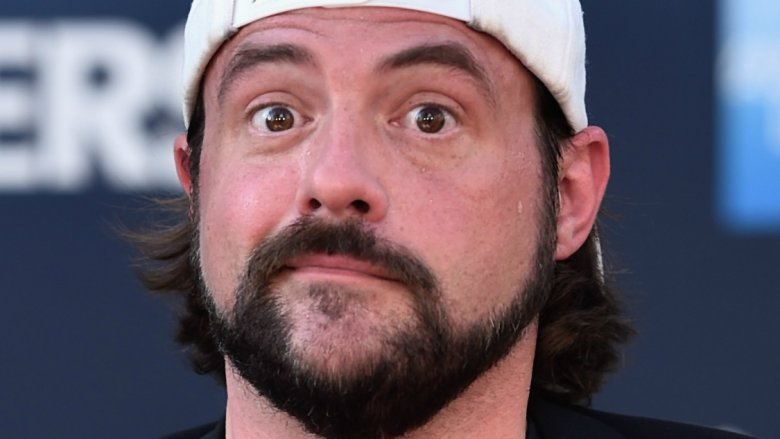 Getty Images
Kevin Smith revealed late Sunday night that he suffered a "massive heart attack" the day he was shooting a new stand-up special. 
The director of Clerks, Mallrats, and Chasing Amy tweeted a photo from his hospital bed just after midnight on Monday (Feb. 26) and said that he would've died if he hadn't canceled the second of two planned performances at the Alex Theatre in Glendale, California on Sunday night. He was working on a special called Kevin Smith Live!.
"After the first show this evening, I had a massive heart attack," Smith said. "The doctor who saved my life told me I had 100 percent blockage of my LAD artery (aka 'the Widow-Maker')." 
Smith later elaborated in a follow-up Facebook post. "I was trying to do a killer stand-up special this evening but I might've gone too far," he said. "After the first show, I felt kinda nauseous. I threw up a little but it didn't seem to help. Then I started sweating buckets and my chest felt heavy. Turns out I had a massive heart attack."
However, Smith was in good spirits and said he never panicked during the ordeal. "This is what I learned about myself during this crisis: death was always the thing I was most terrified of in life. When the time came, I never imagined I'd ever be able to die with dignity — I assumed I'd die screaming, like my dad (who lost his life to a massive heart attack). But even as they cut into my groin to slip a stent into the lethal Widow-Maker, I was filled with a sense of calm."
He said he'll probably need to make some changes to his lifestyle and joked that he was "bummed" when he thought he wasn't going to be able to make Jay and Silent Bob Reboot before he "shuffled loose the mortal coil."
But it seems that the heart attack brought Smith a new perspective on life. "I faced my greatest fear tonight ... and it wasn't as bad as I've always imagined it'd be," he said. "I don't want my life to end, but if it ends, I can't complain. It was such a gift."
Smith currently hosts and produces AMC's Comic Book Men, a reality show set at his comic book shop Jay and Silent Bob's Secret Stash in Red Bank, New Jersey. It's been running for seven seasons. He also recently finished directing an episode of The CW's The Flash. The Kevin Smith Live! special is slated to be his first live TV special in a few years after Kevin Smith: Too Fat for 40 and Kevin Smith: Burn in Hell aired on Epix in 2010 and 2012.
After the first show this evening, I had a massive heart attack. The Doctor who saved my life told me I had 100% blockage of my LAD artery (aka "the Widow-Maker"). If I hadn't canceled show 2 to go to the hospital, I would've died tonight. But for now, I'm still above ground! pic.twitter.com/M5gSnW9E5h

— KevinSmith (@ThatKevinSmith) February 26, 2018