The 15th Doctor Has Found A New Companion As Millie Gibson Boards Doctor Who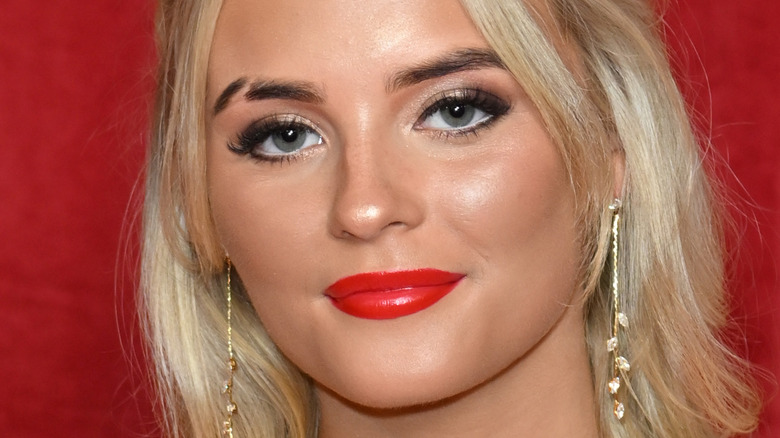 Jeff Spicer/Getty Images
The role of the companion in the long-running "Doctor Who" series is almost as important as who plays the Doctor, as both are going to be characters fans become intimately familiar with, intertwined in their exploration and search of various worlds and stories. Unfortunately for many of the Doctor's companions, things don't always end well for them. While Karen Gillan left "Doctor Who" because she felt it was time, her character, Amy, got stuck in the past with Rory (Arthur Darvill) after being touched by a Weeping Angel. But this was a kind ending compared to the ending of "Doctor Who" Season 4 and Donna Noble, whose memories of the Doctor and all their adventures had to be erased.
Just because the Doctor's time is ending doesn't have to mean the companions are going anywhere. After the Ninth Doctor (Chris Eccleston) left, Rose Tyler (Billie Piper) stuck around for another season with the Tenth Doctor (David Tennant). But with Russell T. Davies returning to run the show, it seems most likely the regeneration of the 14th Doctor (Jodie Whittaker) means her companions, Yaz (Mandip Gill) and Dan (John Bishop), will leave with her. The 15th Doctor, played by Ncuti Gatwa, is taking over the role, and with him, Millie Gibson is set as the new companion.
Gibson will play the 15th Doctor's companion: Ruby Sunday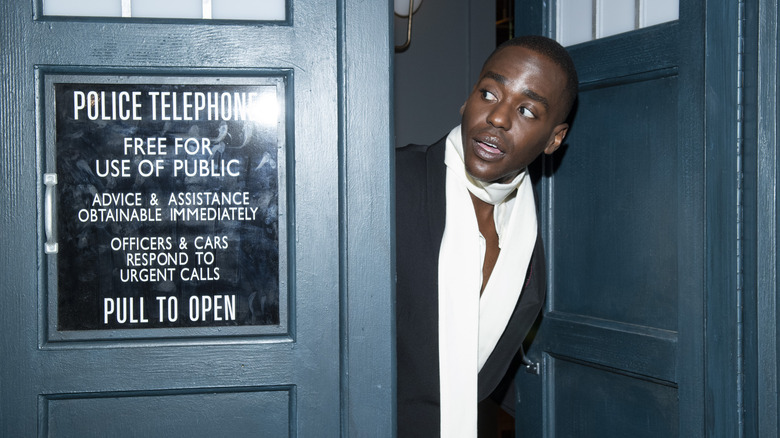 BBC/Disney
On November 18th, the BBC announced that 18-year-old Millie Gibson would be taking on the role of Ruby Sunday in the upcoming Season 14 of "Doctor Who," alongside Ncuti Gatwa. "Whilst still being in total disbelief, I am beyond honored to be cast as the Doctor's companion," she said. "It is a gift of a role, and a dream come true, and I will do everything to try and fill the boots the fellow companions have traveled in before me."
After getting her start on-screen in "Love, Lies and Record" when she was 13 years old, Gibson has become best known for her role as Kelly Neelan on "Coronation Street," for which she received the 2022 Best Young Performer Award at the British Soap Awards. Davies, for his part, says Gibson "shines like a star already. She's brilliant, dynamic, clever and a wonderful actor," he told the BBC. "As a "Coronation Street" fan, I've seen Millie survive chases, guns and sieges, but that's nothing compared to what lies ahead for Ruby Sunday."
While fans will have to wait until November 2023 for new "Doctor Who" episodes featuring Gatwa and Gibson, the news that the show will now air on Disney+ outside the United Kingdom and Ireland has many fans excited (via BBC). For those looking to get caught up and understand all the excitement, past seasons can be found on HBO Max.