Mads Mikkelsen Will Play Indy's Nazi Nemesis In Indiana Jones 5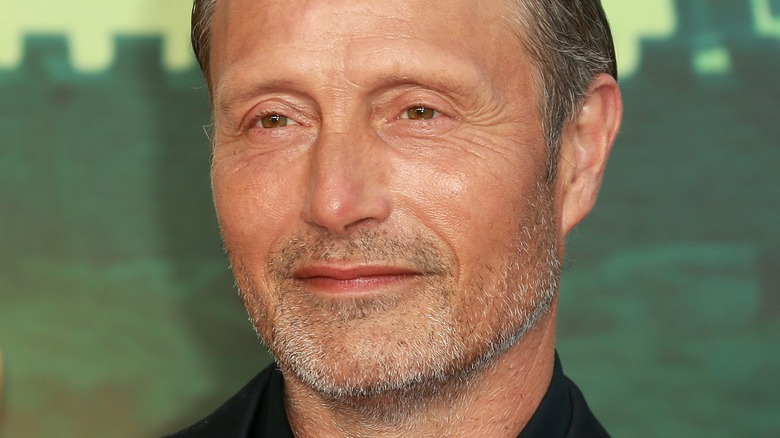 Fred Duval/Shutterstock
If there's one thing fans hope to see in the upcoming "Indiana Jones 5" – other than an official title — it's the titular archeologist hero (Harrison Ford) beating up a metric ton of Nazis. Tangling with fascists is a hallmark of the "Indiana Jones" franchise going back to "Raiders of the Lost Ark." And now, new promotional material for the upcoming fifth installment of the series reveals that after battling Nazis in the first movie, Thuggee cultists in the second, Nazis again in the third, and then Communists and space aliens in the controversial fourth, Indiana Jones will once again go toe-to-toe with Nazis in "Indiana Jones 5." And he's got a pretty tough opponent this time around in the form of Mads Mikkelsen as the character of Voller.
Mikkelsen has made something of a career out of playing terrifying villains such as Le Chiffre in "Casino Royale," Grindelwald in the "Fantastic Beast" franchise, and Hannibal Lecter on "Hannibal." So, bringing to life the Nazi Voller is right up his villainous alley.
Details of Mikkelsen's character have been revealed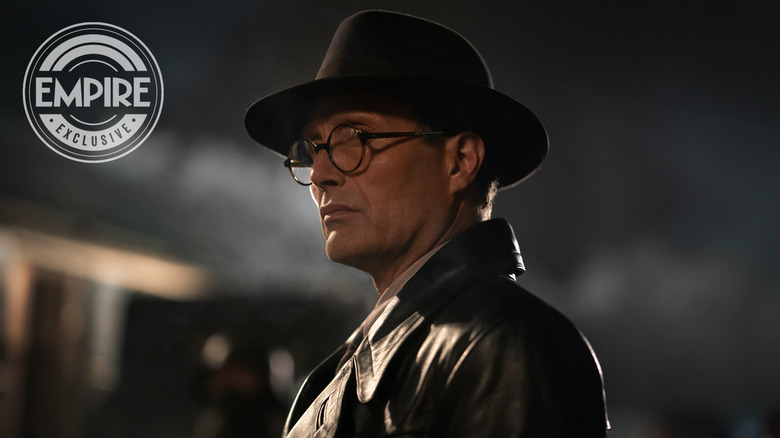 Disney/Empire Magazine
The reveal of Mads Mikkelsen's Voller, who will serve as an antagonist in "Indiana Jones 5," happened in an Empire story on the film. Voller is said to be partially inspired by Wernher von Braun, a real-life Nazi who went on to work for NASA. Empire also reveals that "Indiana Jones 5" will take place in 1969, in the midst of the historical space race between the United States and the Soviet Union. And according to screenwriter Jez Butterworth, the real-life thorny history of former (or maybe that should be "former") Nazis involved in the US space program provides the setting for Indy's next adventure. 
Mikkelsen suggests his character has aspirations of world domination that put him at odds with Dr. Jones. "He's a man who would like to correct some of the mistakes of the past ... There is something that could make the world a much better place to live in. He would love to get his hands on it. Indiana Jones wants to get his hands on it as well. And so, we have a story," said Mikkelsen, giving fans a tantalizing glimpse of the plot of "Indiana Jones 5."
An Indy adventure that has him chasing Nazis through the American space program is an exciting, and potentially controversial, concept for "Indiana Jones 5." Fans will have to see how it all turns out when the film finally hits theaters on June 30, 2023.