Shonda Rhimes Heaps Praise On Ellen Pompeo's Grey's Anatomy Journey While Saying Goodbye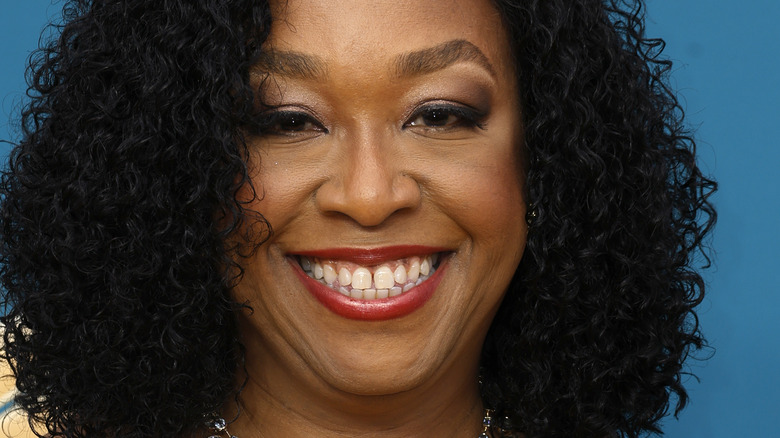 Frazer Harrison/Getty Images
After 19 seasons of starring as Meredith Grey in the ABC medical drama "Grey's Anatomy," Ellen Pompeo is leaving the show. After a promo for an upcoming episode showed Meredith leaving Seattle for Boston, Pompeo penned a message addressing her departure on Instagram.
In her statement, Pompeo wrote, "I am eternally grateful and humbled by the love and support you have all shown me, Meredith GREY and the show for 19 seasons! Through it all....none of it ...would have been possible without the best fans in the world." The actress continued by emphasizing her love for the fans, who she says have made the journey so much fun. She then continued by teasing possible future returns as Meredith Grey to the familiar Seattle hospital. She concluded, "You know the show must go on and I'll definitely be back to visit. With a lot of love and immense gratitude XoE."
As fans are reeling from the news, so has the cast and crew. And now Shonda Rhimes, who is, of course, the creator of "Grey's Anatomy," has responded to the news of Pompeo leaving — and she has nothing but praise for the actress.
Rhimes had an emotional goodbye to Pompeo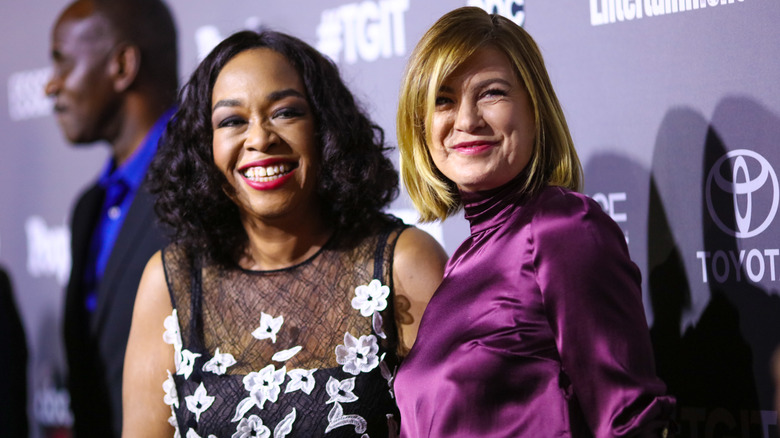 Mark Davis/Getty Images
Following the news of Pompeo leaving "Grey's Anatomy" after 19 seasons, Rhimes took to Instagram to post several photos of her and Pompeo together, as well as write a goodbye to the former star of her ultra-popular medical drama.
Rhimes wrote, "What a wild ride these past 19 seasons have been. None of it could have been possible without the incomparable [Ellen Pompeo], the one and only Meredith Grey." Rhimes, like Pompeo, then went on to emphasize the fact that Pompeo will be back in the future, writing, "This isn't a goodbye, it's a see ya later!" The creator ended by stating that she can't wait to see what's in store at Grey Memorial Hospital moving forward, as well as what's next in store for Pompeo. The actress then promptly responded to Rhimes' post, writing, "Thank you Queen!!"
Pompeo's final episode as a series regular on "Grey's Anatomy" will air on February 23. We can't wait to see how the series moves on without Meredith — and to see how and when Meredith returns in the future for guest appearances.