Law & Order: SVU's Season Finale Promo Might Tell Us A Lot About Amanda Rollins' Future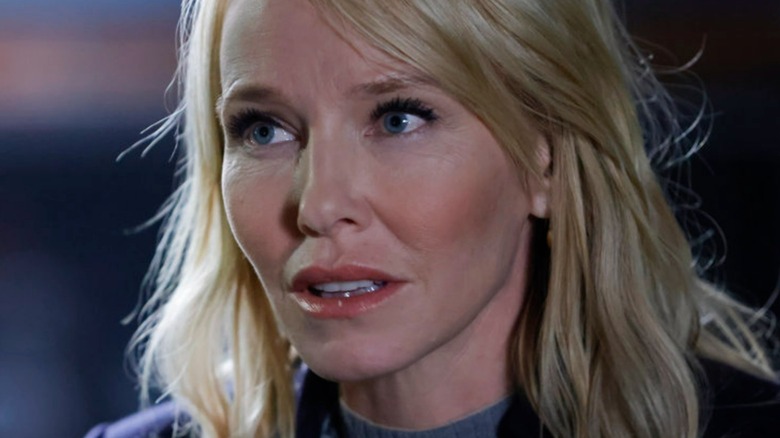 Will Hart/NBC
It's certainly a great time to be a fan of the "Law & Order" franchise, especially if you're into every facet of it. "Law & Order: Special Victims Unit" is still going strong, the original "Law & Order" is back and also doing quite well for itself, and the recent addition, "Law & Order: Organized Crime," is finding its footing among its tenured contemporaries. However, fans would be wise to brace themselves for disappointment in the near future, especially for those who consider Amanda Rollins (Kelli Giddish) one of their favorite characters.
On August 24, 2022, Giddish made an Instagram post to drop a bombshell announcement: she's leaving "Law & Order: SVU," a program she's featured prominently on since Season 13. "I've been so fortunate to be a part of the 'Law & Order' family for the last 12 years. There is simply no other character on TV like Rollins," she wrote in her heartfelt post, stating that Season 24 is indeed her last. Naturally, this news swiftly sent everyone into speculation mode as they try to determine how Rollins' story will end.
In the months since Kelli Giddish announced the end of her run as Amanda Rollins on "Law & Order: SVU," fans have tried to piece together where the character is headed. A promo for the Season 24 fall finale may contain the answer to how her drawn-out exit will resolve itself.
Is Rollins getting married?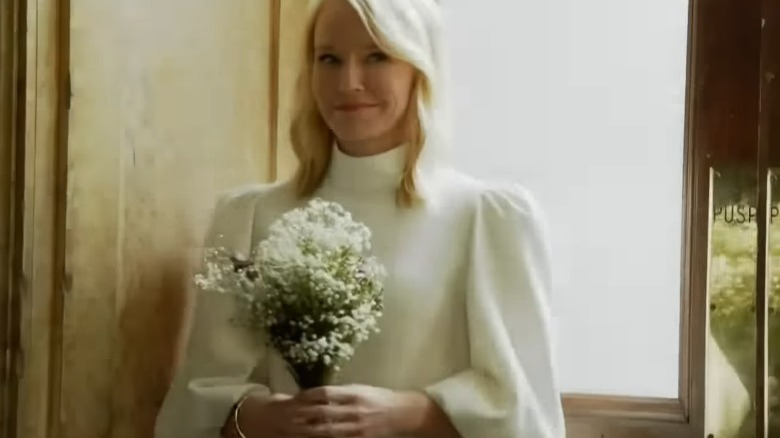 CBS/YouTube
To promote the next episode of "Law & Order: Special Victims Unit" Season 24, CBS dropped a video package for it. Not only does it celebrate the 12-year tenure of Kelli Giddish's Amanda Rollins, but it drops a huge hint about what her final episode will entail. Though the images are brief, we can clearly see her and her longtime partner, Sonny Carisi (Peter Scanavino), dressed to impress in a courthouse, with Rollins holding a bouquet of flowers. While we don't necessarily see them tie the knot, it does appear that the two fan favorites are set to get married by the time the credits roll. 
To close out Giddish's time on "Law & Order: SVU," seeing Rollins and Carisi get hitched is a fine sendoff. Even still, as Giddish has admitted in the not-so-distant past, the idea of her and Scanavino being romantic on the show is a bit strange to her. Nevertheless, they both know the importance of their bond. "I think we both realize how much it means to the fans and how much it means to our characters. It seems so organic and so right that we're willing to go for it," Giddish told Smashing Interviews, noting that it shows tremendous growth for Rollins that she's willing to welcome Carisi into her life in such a way.
Amanda Rollins and Kelli Giddish's last "Law & Order: SVU" episode, titled "And a Trauma in a Pear Tree," premieres on December 8, 2022.