The Conners Fans Rejoice At The Return Of Bev In Season 5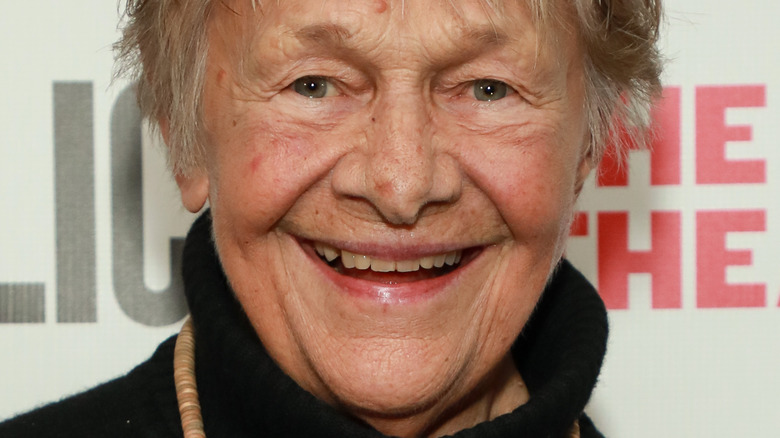 Jason Mendez/Getty Images
"The Conners" is a delightful spin-off that brings back one of television's favorite families in a heartwarming new series. We catch up with Dan (John Goodman), Darlene (Sara Gilbert), Becky (Lecy Goranson), D.J. (Michael Fishman), and Jackie (Laurie Metcalf), who are reeling from the death of Roseanne (Roseanne Barr), the matriarch and titular star of the original show "Roseanne." The series even introduces a new batch of Conners to the mix like Dan's grandchildren Harris (Emma Kenney), Mark (Ames McNamara), and Mary (Jayden Rey).
"The Conners" is also a progressive and inclusive addition to ABC's line-up of sitcoms that celebrates Mark's queer sexuality, authentically portrays the economic hardships of the middle class, and reflects our own struggles returning to a sense of normalcy from the pandemic. The series even incorporates stories from our real world to provide social commentary and comfort to fans. These elements elevate the comedy into a refreshing and uplifting watch that viewers eagerly tune into weekly. 
They also share their thoughts and insights from the latest episodes on platforms like Twitter and Reddit. Recently, fans were overjoyed when long-time favorite character Bev (Estelle Parsons) reappeared in Season 5, Episode 8. Parsons' return was an exciting moment that sparked a fair amount of Twitter chatter.
Bev returns for a very special Conners' Thanksgiving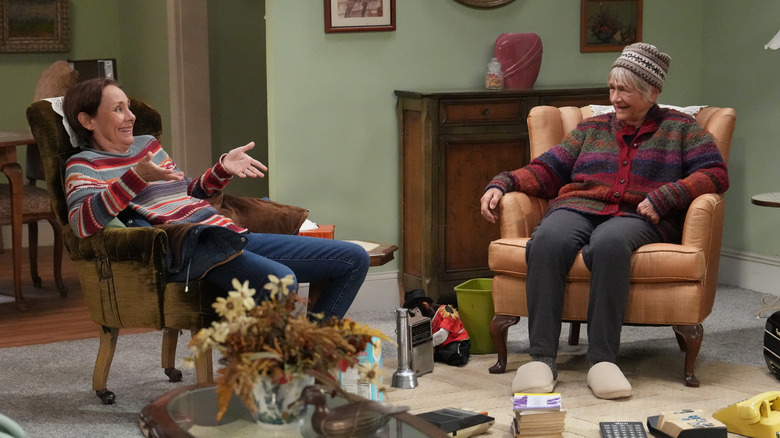 Eric McCandless/ABC
Bev's return — after two years away from the spin-off — comes with conflicting emotions as she reveals she's suffering from dementia. This also explains Estelle Parsons' absence from the series, who presumably couldn't film due to Covid restrictions. The special Thanksgiving episode reunites Jackie with her mother and the rest of the Conner family. In a moving scene, despite a series-long conflict between Jackie and Bev, Jackie invites her mother back into her life, saying, "My life would be better without you, but it would be so much better if it was better with you."
Fans thoroughly enjoyed the emotional episode, sharing their thoughts on Twitter. @LoisCusick wrote, "I'm absolutely loving #TheConners It's simply wonderful to see Bev back. Given her age (94), Estelle Parsons is still amazing and she looks great!" @NoTime4Comedy echoed this, writing, "Bev is back! Hot damn! #TheConners."
It seems Bev was unanimously missed as a legacy character on the beloved spin-off. For example, @mylesspike86 cheered for Bev's return with "Bev's back." @Wee_Westie29 toasted with the beer emoji and added, "To Bev." 
It's clear fans truly missed seeing Parsons as the eccentric Bev, even if her return features some saddening news.