M. Night Shyamalan Gave Advice To Anya Taylor-Joy That Changed Her Acting Style Forever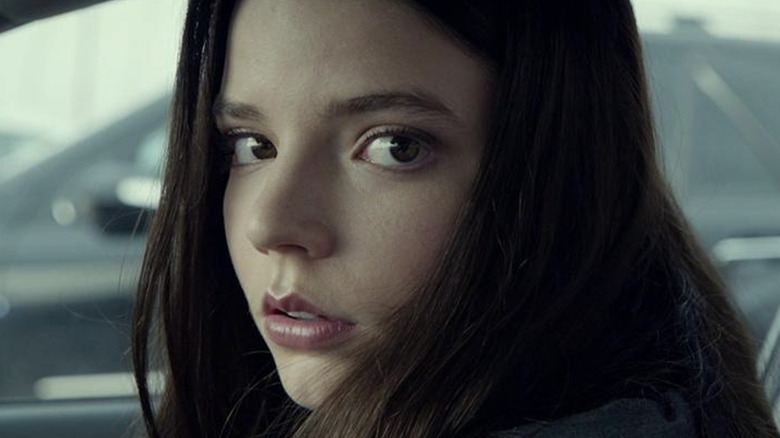 DFree/Shutterstock
Anya Taylor-Joy has grown to become one of the most buzzworthy actors in the industry over the course of the last decade. While she had a couple of smaller credits before her breakout role (via IMDb), it was her performance as young pilgrim Thomasin in "The Witch" that put her on Hollywood's radar. Of course, more mainstream audiences may not have seen Taylor-Joy until she showed up in M. Night Shyamalan's thriller "Split" a year later.
Heralded as a major comeback for the writer-director (via Comic Book), "Split" follows the disturbed, Dissociative Identity Disorder-afflicted Kevin Wendell Crumb (James McAvoy) as he kidnaps young Casey Cooke (Taylor-Joy) and two of her teenage friends in hopes of awakening something dark and horrific within himself. While Taylor-Joy has since gone on to memorable roles in projects like "The Queen's Gambit," "Thoroughbreds," and "Last Night in Soho," the actor still recalls some profound advice that Shyamalan gave to her on the set of the 2016 thriller.
Shyamalan suggested giving the character her own tears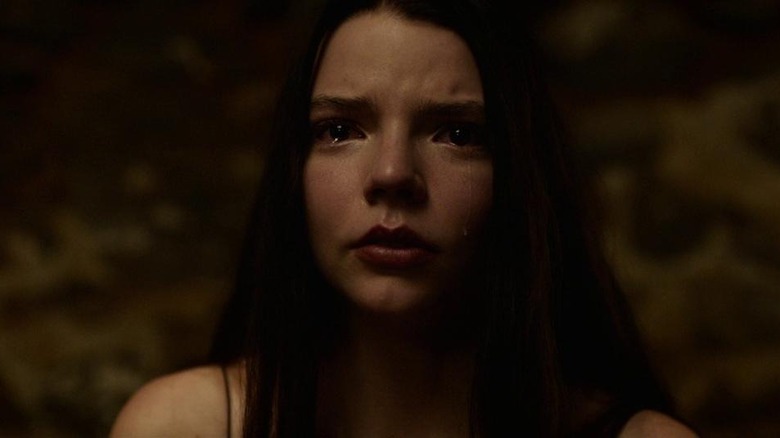 Universal Pictures
Anya Taylor-Joy and her "The Menu" co-star Nicholas Hoult sat down with BBC Radio 1 to discuss their new suspense horror film, and Taylor-Joy went on to recall some pretty deep words of wisdom that M. Night Shyamalan offered her during her early days as a performer. The advice came during the shooting of an emotional scene for her character, Casey, in "Split," and the actor seems to regard the writer-director words with incredible veneration.
"'I've seen you cry, and these are your own tears,'" Taylor-Joy recalled Shyamalan telling her. "'Don't be selfish; give the character her own tears,'" he told her. "That completely changed the way that I acted forever," Taylor-Joy explained. While the advice might sound a bit unclear, it seems as though Shyamalan was telling her to get into her character's headspace enough that she doesn't need to cry her own tears but can instead cry Casey's tears based on the fear and terror of the situation she's in.
"Before then, I always thought it was about mining yourself for experiences, and then, in that moment, it was like, 'oh, this is a person that I take care of,'" Taylor-Joy elaborated. "I have to feel their feelings through empathy." Well, given that "Split" is over five years old now, it would seem that Shyamalan's advice had a profound enough impact that she still recalls his words vividly to this day.