Marlon Wayans Was In Awe Of Priah Ferguson's Natural Ease On The Curse Of Bridge Hollow Set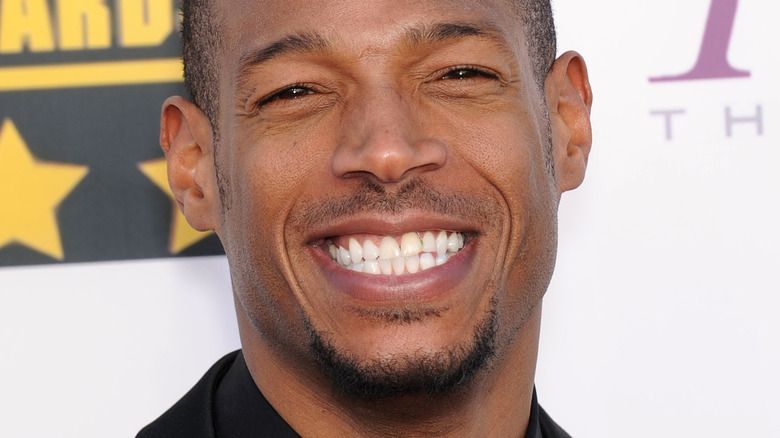 DFree/Shutterstock
In the new Halloween movie "The Curse of Bridge Hollow" (available on Netflix), Marlon Wayans ("Scary Movie," "White Chicks") and Priah Ferguson ("Stranger Things") play a comedic yet effective and heartwarming father-daughter team. Howard (Marlon Wayans), Emily (Kelly Rowland), and Sydney (Priah Ferguson) have just moved from Brooklyn to a small, quirky town where everyone is obsessed with Halloween. Although Howard dislikes Halloween, Sydney is curious about it and wants to celebrate it with her new friends. At first, Howard reacts by grounding Sydney, but when he realizes she has accidentally unleashed a mischievous demon that is bringing all the town's Halloween decorations to life, he gets into the spooky spirit to help save the town.
Fans of "Stranger Things" who recognize Ferguson from her role as Erica Sinclair may wonder if she shared as much chemistry with Wayans on "The Curse of Bridge Hollow" as she has with Caleb McLaughlin, who plays Erica's brother, Lucas, on "Stranger Things." The answer seems to be yes. 
Marlon Wayans said he learned from Priah Ferguson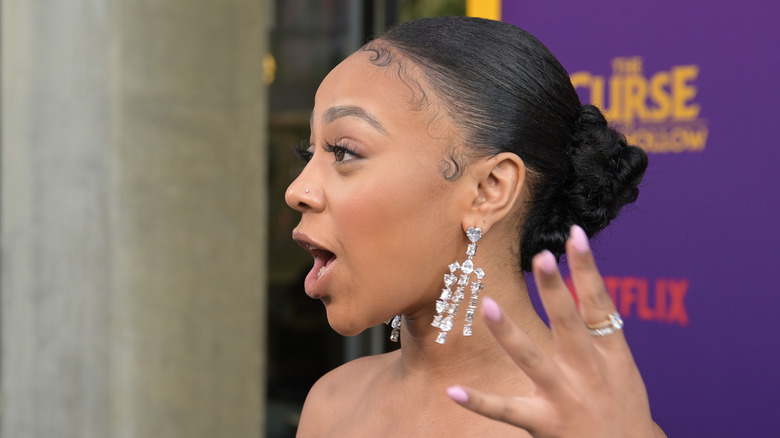 Michael Tullberg/Getty Images
In an interview with ScreenRant, Marlon Wayans and Priah Ferguson discussed working together on "The Curse of Bridge Hollow." 
After Ferguson shared that she learned a lot from Wayans while filming "The Curse of Bridge Hollow," Wayans said that he learned a great deal from her, too. He added, "You bring a joy to the set and it's just fun and it's just an ease. You have such an ease about you. All of us will be sitting there stressing and she just walks in and she hits her mark and does her thing like, 'That easy, huh?' Less is more." 
Ferguson definitely has a talent for making acting look easy and effortless. Watching her, viewers forget that she is acting because she seems to naturally embody her characters. Ferguson always makes her lines feel like something she would really say, so it never feels forced. It will be fascinating to see what projects Priah Ferguson takes on next and the path her career ultimately takes.