Sense8's Brian J. Smith Cast In L.A. Confidential Pilot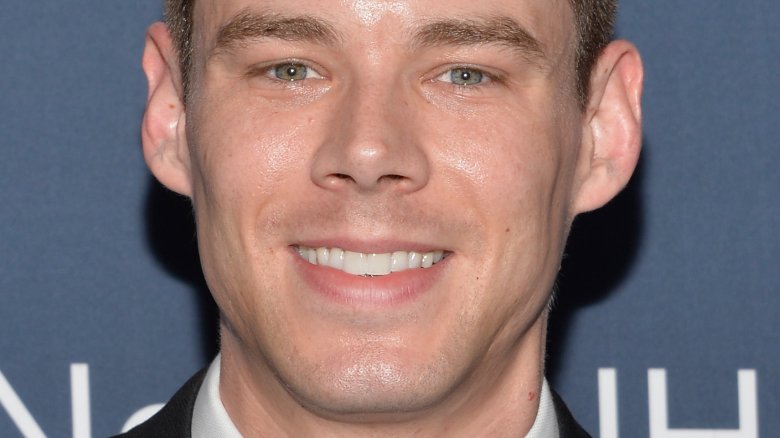 Getty Images
The Sense8 star is sticking to the small screen. 
CBS has tapped Brian J. Smith for a lead role in its drama pilot L.A. Confidential, Deadline has confirmed. The series, based on author James Ellroy's classic noir novel, is a refresh of the 1997 Curtis Hanson-directed neo-noir film of the same name, and hails from CBS TV Studios, New Regency, and Lionsgate TV. 
Smith will portray the potential series' main man, Ed Exley, the part played by Guy Pearce in the Oscar-nominated '90s film. Described as cold but "not without a conscience," Ed is an "obviously brilliant, authoritative, and fiercely ambitious" Los Angeles cop at the start of the pilot's narrative. He's also the son of Preston Exley, a hero detective who gave up his badge and gun to become a real estate developer. Given his background, Ed is bent on proving himself and doing right by his father, efforts that prove difficult when Ed finds himself struggling to compete against the legacy of his late brother, the favorite child of his father. Ed's biggest aspiration is to become a detective to make his parent proud, and is "single-minded" in that pursuit. 
This casting break comes just a few days after it was announced that Walton Goggins had joined to play Detective Jack Vincennes, the man with a "movie star smile" who's "all swagger and flash."
A "tonally modern" spin on Ellroy's source material, the new L.A. Confidential centers around the lives of three homicide detectives, a rising actress, and a talented female reporter. The five individuals cross each other's paths as a string of murders unravels throughout the City of Angels, and as the detectives track down the serial killer responsible for the gruesome crimes, the sinister secrets of 1950s Los Angeles begin to stain the streets.  
Anna Fricke (Being Human, Valor, Wayward Pines) is attached as executive producer and co-showrunner with Jordan Harper. Original L.A. Confidential movie producer Arnon Milchan wrote the script, and Michael Dinner is on board as director. Dinner and Milchan do double duty as executive producers as well.
Most know Smith from his work as Will Gorski on the Netflix sci-fi drama series Sense8. He has also appeared in television shows like Blue Bloods, Defiance, Person of Interest, Gossip Girl, Quantico, and The Good Wife, and earned a Tony nomination for his performance as the Gentleman Caller in a revival of The Glass Menagerie. You can next catch him on the silver screen in 22 Chaser.