DC's Titans Series Finds Its Robotman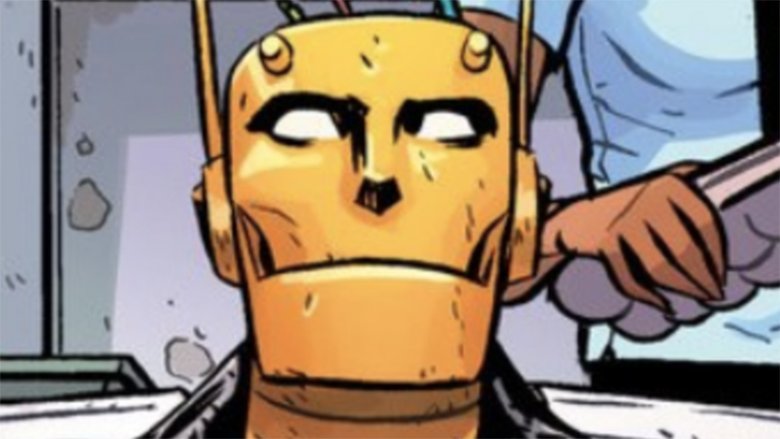 DC Comics
Titans has recruited a new cast member. 
Per Comicbook.com, Jake Michaels of Designated Survivor fame has snagged the role of Robotman the forthcoming live-action series from DC and Warner Bros. Television. 
Also known as Cliff Steele, Robotman is a former race car driver turned member of the rag-tag team of superheroes known as the Doom Patrol (originally called "The World's Strangest Heroes" for their misfit nature). After a horrific accident behind the wheel left Cliff's body unfit for habitation, Dr. Niles Caulder (also known as The Chief) saved Cliff's brain and implanted it into a robotic body, hence the "Robotman" moniker. Sicario 2: Soldado actor Bruno Bichir is attached to Titans to play Dr. Caulder, who serves as the leader of the Doom Patrol. 
Michaels will also star alongside April Bowlby as Rita Farr/Elasti-Girl, an aspiring actress whose body composition is completely restructured after she's exposed to toxic gas. Her cell structure newly rearranged, Rita discovers that she can shrink and expand her limbs as she pleases — an ability that lands her in the company of the super-powered group of outcasts. 
Though Michaels' involvement in the series is exciting, it will be short-lived, at least at first. Michaels' Robotman is set to appear in a guest-starring capacity in one episode of Titans, but there exists the potential for the character to recur later on.
Titans features Brenton Thwaites as Dick Grayson/Robin, Teagan Croft as Raven/Rachel Roth, Ryan Potter as Garfield "Gar" Logan/Beast Boy, Anna Diop as Starfire/Koriand'r, Alan Ritchson as Hank Hall/Hawk, and Minka Kelly as Dawn Granger/Dove. Here's the plot synopsis for the series: "Titans explores one of the most popular comic book teams ever. It follows a group of young soon-to-be superheroes recruited from every corner of the DC Universe. In the action-adventure series, Dick Grayson emerges from the shadows to become the leader of a fearless band of new heroes that includes Starfire, Raven, and others."
Written by DC president and creative chief officer Geoff Johns, Greg Berlanti (Arrow, DC's Legends of Tomorrow, The Flash, Supergirl), and Akiva Goldsman (Star Trek: Discovery), Titans will launch its 13-episode first season sometime this year on DC's upcoming direct-to-consumer digital service.