NBC Wouldn't Allow The Cast Of Chicago P.D. To Go On Police Ride Alongs For Training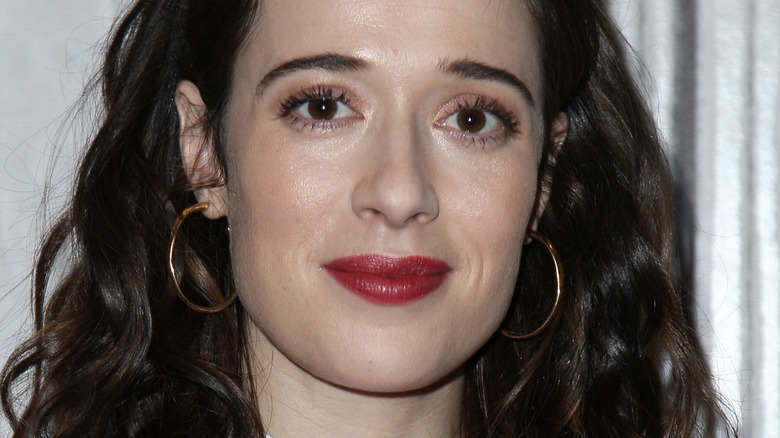 SD Mack/Shutterstock
The world of NBC's hit series "Chicago P.D." can be a pretty bleak place in terms of its depictions of murder, violence, broken relationships, personal strife, and systemic injustice. It absolutely does not shy away from these disturbing themes — and its viewers love it for that. 
But behind the scenes, the show's actors do not typically have to grapple with such painful and delicate scenarios. According to actress Marina Squerciati, who plays Officer Kim Burgess, NBC prevented the "Chicago P.D." cast from participating in ride-along with the police — and for a good reason.
When asked by Build in 2019 if any of the cast shadowed police officers, Squerciati replied, "NBC was like, 'Ridealongs? No, thank you. We don't want you in the back of a police car in Chicago.'" However, Squerciati added that the "Chicago P.D." production team still found ways to bring the world of law enforcement to life.
Chicago P.D. has its own police consultant on set
In the same interview with Build, Marina Squerciati explained that "Chicago P.D.," part of the One Chicago franchise, retains a police consultant, Brian Luce. Luce, who has also consulted on "Chicago Med," Chicago Fire," and the Aaron Sorkin-directed "The Trial of the Chicago 7," visits the set during filming to keep things real.
"We have a police officer on set named Brian Luce," Squerciati stated. "And he's there all the time telling us how to do everything, so we look like cops as much as possible and pay respect to that profession."
Squerciati also clarified that a lot of work goes into the show's depictions of law enforcement scenarios — despite the lack of actual ride-alongs. "We really do work hard to clear a room and arrest a suspect and all those things with truth," she said.
And that's not the only preparation Squerciati had to do in order to embody a police officer with realism.
The Chicago P.D. cast had to undergo firearms training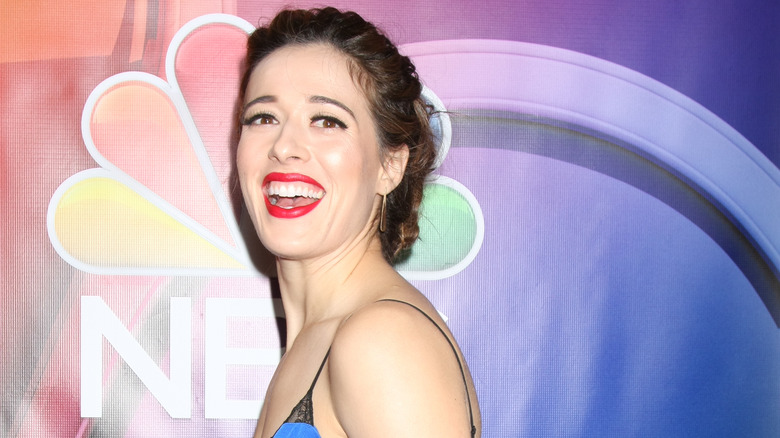 Kathy Hutchins/Shutterstock
Marina Squerciati also elucidated that real firearms played into the cast's preparations. While she claimed that her firearms training was intimidating initially, she came to give her guns barely any thought. "I am comfortable with firearms now, which is a place I never thought I'd get to when I was paralegal-ing in New York," she said. "So ... You grow."
Squerciati was so used to being handed firearms on the set of "Chicago P.D." that she thought the Build crew member handing her a microphone was giving her a gun. "Before the interview, every time I get on set, it's just like ... Someone hands you your gun, and then you walk," she explained.
Squerciati is known as a bit of a goofball on set. She once admitted to Looper that she likes to dance and sing in between takes. "I do dance a lot," she said. "Sometimes we're so in our characters that we're like [singing] 'The hills...!' And then we're like, [in a serious tone] 'So what did you find?' I feel like the guest stars are listening to music, trying to get in it, and ... We do respect our guest stars and tone it back, but we have a really good time."