The Budget For Fast X Has Reportedly Spiraled Out Of Control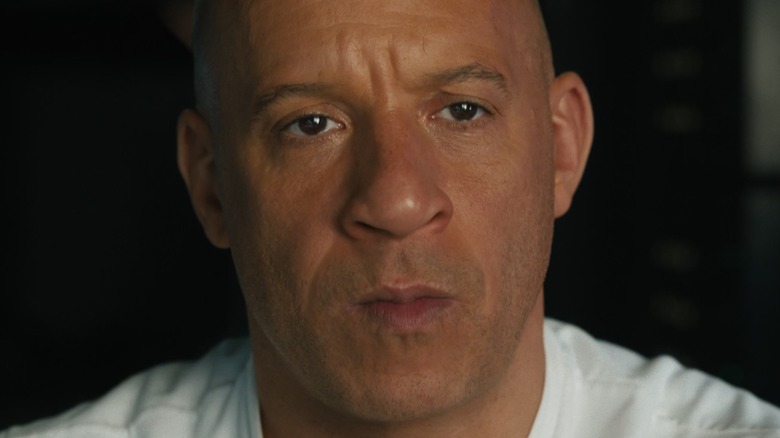 Universal Pictures
The "Fast & Furious" franchise is about to hit its incredible tenth installment — "Fast X." It's impressive enough that the producers of this long-running series haven't run out of titles, and now it seems that production on the latest chapter of the "Fast" saga is hitting more than its share of obstacles, in addition to the hasty departure and replacement of its original director, Justin Lin.
Reports of the film's budget recently hit the internet, and they have fans wondering what to expect when the movie finally does hit theaters, and box office analysts and other industry figures wondering if there's any possible way for the film to turn a profit.
Headlines about out-of-control productions can lead to fiascoes like "Waterworld" or "Gigli," so it's troubling to see such stories springing up around a beloved franchise like "Fast & Furious." But, as a franchise tentpole, "Fast X" has a built-in fan base that movies like that didn't have. Superfans will always be interested in where the increasingly outlandish series goes next, unhindered by stories about a ballooning production budget.
Fast X's budget is up to $340 million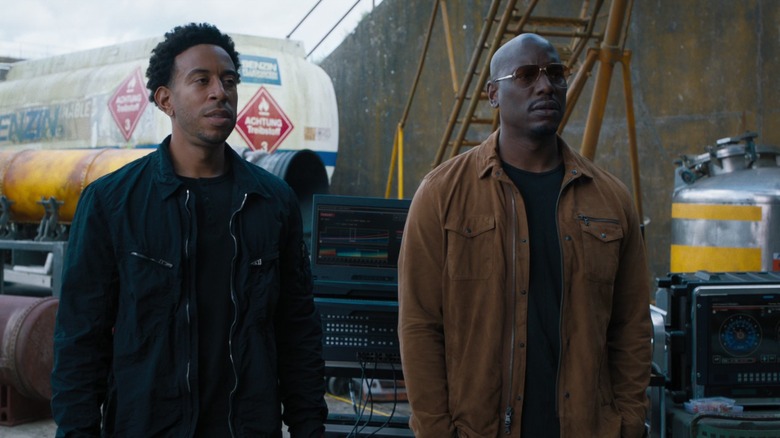 Universal Pictures
The Wrap reports that the "Fast X" budget has skyrocketed to $340 million. To put that number in perspective, the budget for the last "Fast & Furious" installment, "F9: The Fast Saga," was reportedly $200 million. That's a blockbuster budget of its own, but the sequel has racked up 70% more than its preceding chapter.
How could this happen? The report states that it can't be attributed to any one factor but instead a combination of elements creating a perfect budgetary storm and a nightmare for the accountants at Universal. Vin Diesel and the rest of the "Fast X" ensemble cast are getting bigger salaries than ever, thanks to the franchise's success. If you're familiar with these films' approach to casting, you know they cram a lot of marquee names into each picture, a gimmick that can grow increasingly expensive over time. Then there are the price surges on supplies and labor created by ongoing inflation trends and the increased expenses of filming during the COVID-19 pandemic.
The $340 million includes various tax offsets being utilized by the film's producers, but it does not include the untold millions that will need to be spent on marketing the movie once it's finished, which means "Fast X" would need to gross at least $500 million to break even. That's definitely in the realm of possibility ("F9" grossed a reported $726 million worldwide last year). Still, it's a bigger gamble than the studio hoped, with a franchise deep into more than two decades of big-screen adventures.