Abbott Elementary Fans Are Feeling Extra Annoyed By Janine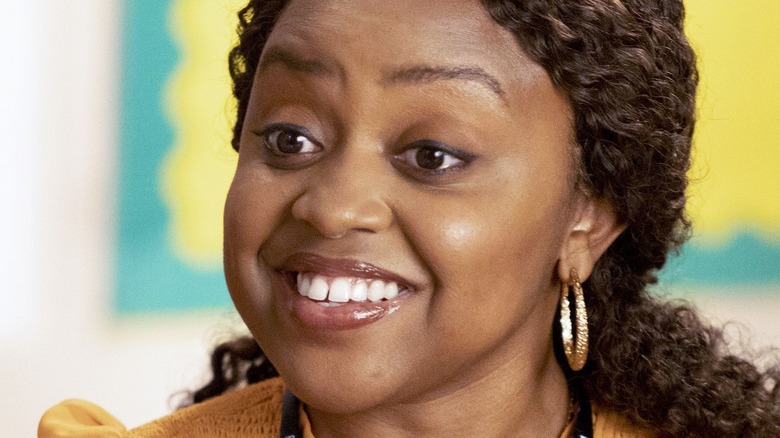 ABC
"Abbott Elementary" really hit the ground running when it premiered on ABC back in 2021. The show features a documentary group – think "The Office" – who follows a group of teachers in an underfunded Philadelphia public school. The well-rounded cast features Quinta Brunson, Tyler James Williams, Janelle James, Lisa Ann Walter, Chris Perfetti, Sheryl Lee Ralph, and William Stanford Davis. Everyone gives incredible comedic performances, and the character work on "Abbott Elementary" really sets it apart from other sitcoms.
Season 1 received immense praise from critics, with many hailing it as the unanimous best comedy on TV. It sits at a near-perfect 99% on Rotten Tomatoes, and the series received seven Emmy nominations for its inaugural season, winning three of them. "Abbott Elementary" wouldn't be where it is today without Bruson's incredible work. Not only does she star in the show, but she showcases her numerous talents, also serving as creator, executive producer, and writer.
Brunson's character, Janine, is very much the main character of the series, but that doesn't mean that fans are necessarily looking forward to seeing more from her.
Fans think Janine is getting more annoying on Abbott Elementary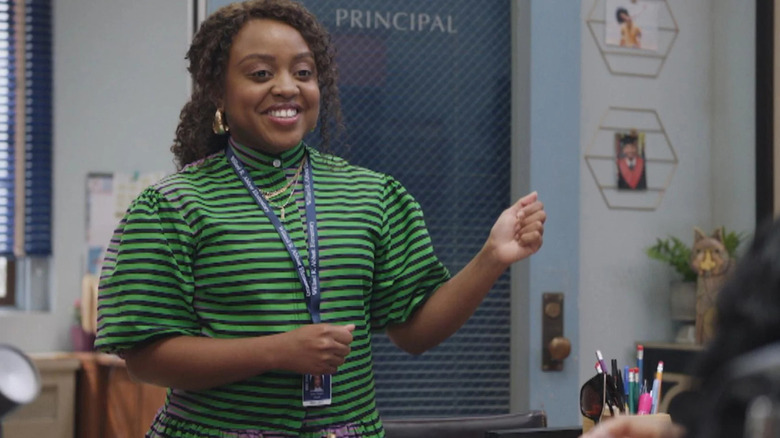 ABC
In a character-driven show like "Abbott Elementary," it's natural for fans to gravitate toward certain characters they like. The mockumentary sitcom has some of the best characters on television right now, but unfortunately, fans aren't feeling Janine very much.
Many "Abbott Elementary" fans are starting to take to social media to express their annoyance with Janine. On Twitter, Brittaluscious didn't hold back, saying, "Janine gets on my nerves every single episode. Annoying little woman." Others, like Nene_689 and Duckie7582, slowly formed this opinion over the show's two seasons. Both users think that Janine became more annoying during the second season, or maybe their tolerance for her antics decreased. Wesnymarie related her opinion to real life, stating she'd hate to work alongside Janine.
The hate for Janine also made its way over to Reddit, where fans discussed Season 2, Episode 8, "Egg Drop." One user, jelatinman, asked, "Did Janine get more annoying this season? Flanderization already hitting the show?" and it sent the entire thread into a spiral on what they found annoying about the character. Many Redditors stated that she's been annoying since the show premiered, but people are now starting to see it. U/goth-brooks1111 said, "I could tell she was annoying to everyone else, but she finally got to me this episode. She reminds me of a toxic personality in my life which was always just gaslighting/lies all along." U/YeahButNoButInfinity questioned the writing for "Abbott Elementary," wondering why Quinta Brunson and the writing team made Janine act a certain way.