The Muppets Being Revived Again For Disney's Streaming Service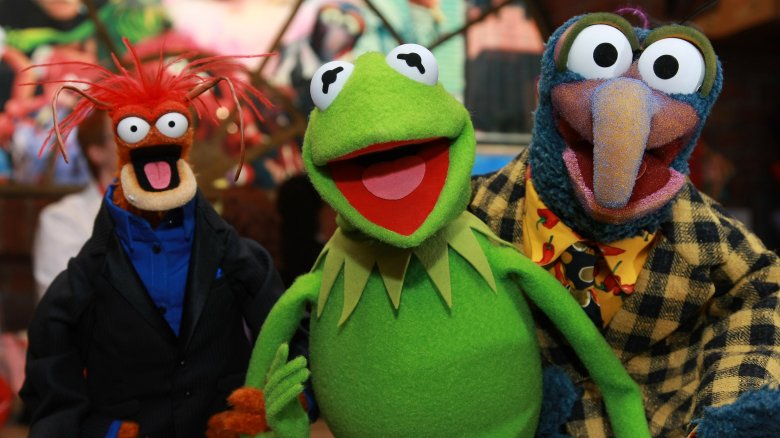 Disney is mobilizing the Muppets to get its streaming service off the ground.
According to The Hollywood Reporter, the media giant is planning to deploy a whole array of old favorites as part of the programming rollout for its upcoming, unnamed streaming service, which is currently set to launch in 2019.
No creative team has yet been attached to the new Muppets project, but it will likely take a different approach to the beloved Jim Henson characters than the mockumentary series which ran on ABC in 2016. That revival series, facing lukewarm reviews, was canceled after one season.
As they did with Marvel Studios and Lucasfilm, Disney acquired The Muppets Studio in 2004, and all three properties are expected to have a big presence on Disney's upcoming service.
The THR story goes into deeper detail on what we can expect from the Disney service as far as programming is concerned. Reportedly, the service's offerings will lean heavily on existing material Disney has the rights to, whether they be movies or TV shows that already exist or remakes and reboots of properties they own with recognizable names. It sounds inspiring.
Some of the other properties beside The Muppets that are being eyed for revival on the streaming platform include dusty titles like The Parent Trap, Father of the Bride, and Honey, I Shrunk the Kids. The company is also preparing TV series adaptations of High School Musical, Monsters, Inc., and The Mighty Ducks.
Though Disney has yet to commit to a firm launch date for their service, the company has yet to stray from the contention that the platform will be coming in 2019. Even if many of the projects planned for the service are still in development at the time of launch — like, presumably, at least a few of those Star Wars series — one imagines that Disney's robust library will be enough to make the launch lineup appear plenty deep.