Fans Told Looper Which Main Character From Seinfeld Is Their Favorite - Exclusive Survey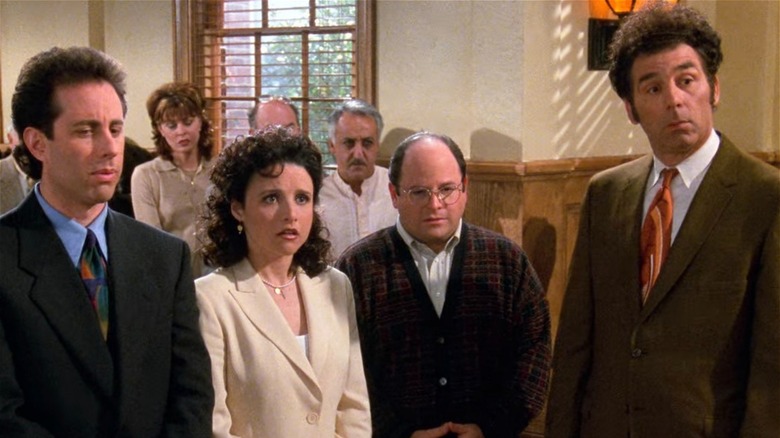 Picking a favorite character on "Seinfeld" seems like an impossible task. The series is flooded with legendary secondary characters, who are all so different from one another that it's hard to rank one better than the other. For example, between David Puddy (Patrick Warburton), J. Peterman (John O'Hurley), and Jackie Chiles (Phil Morris), could you pick one who excelled better at their performance? Probably not. But when it comes to the lead character, choosing between them is a little bit easier. The main four characters were also very different from one another, but fans can generally pick their favorite easily based on who made them last the most or who they thought performed the best.
Looper polled its readers to find out which main character on "Seinfeld" is the fan favorite. Over 600 United States residents participated. We offered our respondents six choices, which included the main foursome and two of the most popular secondary characters. The results were somewhat surprising, but we encourage you to scroll to see where your favorite ranked on the list.
Kramer and Jerry land at the top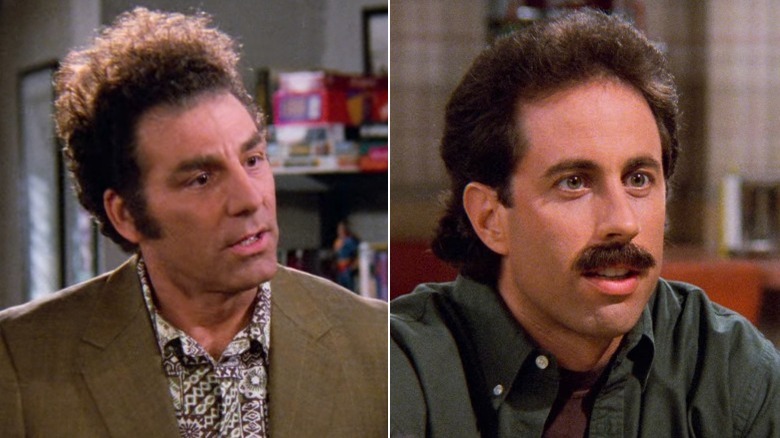 NBC
When it comes to the best of the best on "Seinfeld," Looper's readers chose Cosmo Kramer (Michael Richards) as their favorite. This one comes as no surprise, as Richards absolutely mastered the cooky character and can be hailed as one of the greatest physical comedians of all time. Kramer is brutally honest, extremely caring, and generous, which he somehow made absolutely hilarious. From getting mad about not getting Tupperware back from a homeless person to telling a woman so nonchalantly that she needs a nose job, you can always count on Kramer to be unpredictably hilarious. He captured 27.7% of the vote in our poll.
Landing in second is Jerry (Jerry Seinfeld), which might surprise some "Seinfeld" fans. A yet-to-be-named main character often battles Kramer in polls for the number one spot, so to see them not land in ours seems odd. That doesn't mean Jerry isn't hilarious, and he deserves a place at the top of our survey. Perhaps the most normal of the bunch, Jerry dislikes most people and can be the voice of reason. His dry sarcasm is unparalleled, and some of his throwaway lines are some of the most hilarious in the season. "Everyday's my birthday," "Did you get someone to take that Canadian quarter," and "Nah, No one's ever been shot in the city" are just a few of Jerry's best lines, but there is certainly no shortage. You might personally disagree, but Jerry landing at number two is perfect; he's the nucleus, the straw that stirs the drink, the magliana. Jerry landed not too far behind his neighbor with 24.9% of the vote.
The Costanzas fall in the middle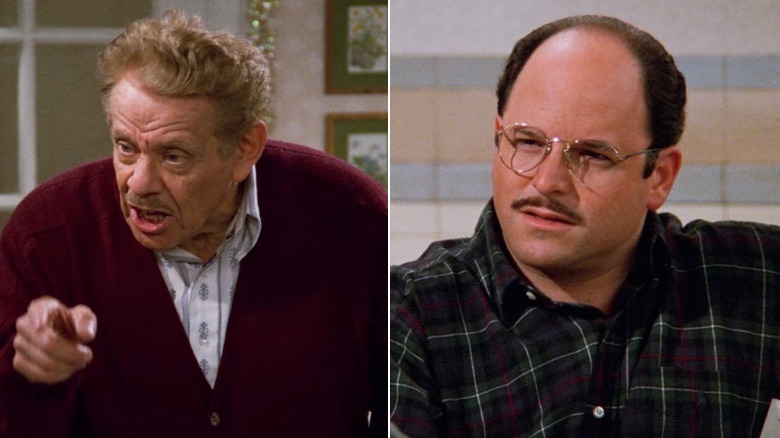 NBC
Coming in at number three in our fan favorite "Seinfeld" poll is Frank Costanza (Jerry Stiller). They don't make supporting characters like this anymore because they certainly do not make them like Jerry Stiller anymore. Frank's delivery is impeccable, and his outbursts are some of the best on the sitcom. From moving to Del Boca Vista (Del Visto Becco? Del Vesta Bicco?) to spite the Seinfelds to telling Estelle (Estelle Harris) her omelet sucks, Frank was unpredictably delightful and took 17.1% of the votes.
Landing in fourth place, behind his father, is George Costanza (Jason Alexander). This is a surprise, as George is often hailed as the best character on "Seinfeld." Case in point: this Reddit thread where users discussed their favorite "Seinfeld" characters. You have to scroll for quite a while before there is a mention of someone other than Cantstandya. George is one of the most neurotic television characters ever written, which led to hilarious storylines. A master in the art of lying, George wasn't to be trusted. Just ask Snoopy and Prickly Pete. George took home 12.7% of the vote, which we have to assume is close to what he tips at Paisanos — if they're looking, that is.
Elanine and Newman are not to be forgotten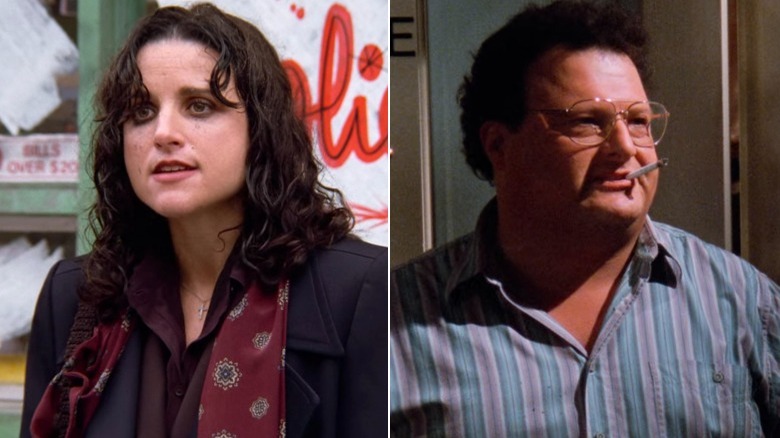 NBC
Elaine Benes (Julia Louis-Dreyfus) lands in fifth, just slightly behind George, with 12.5% of respondents choosing her as their favorite "Seinfeld" character. Elaine was no-nonsense, impatient, and straightforward. Just like Kramer, you could always count on her to tell the truth, but not in a nice way. She also took things pretty far just to make a point. From ripping off George's toupee to shutting down the Soup Nazi's stand, Elaine knew how to be heard. In our opinion, she doesn't get enough credit.
Falling in last place is Hawaiian postman wannabe Newman (Wayne Knight). We're not surprised to see him fall here, as Newman came in first of Looper's least likable "Seinfeld" character poll. Newman is sneaky, shifty, sweaty, slimy — pretty much any bad word you can think of that starts with an S. He does have some fantastic moments on the sitcom, though. From his perfect delivery of "What took you so long?" in "The Engagement" to force-feeding himself broccoli in "The Chicken Roaster," Newman was an occasional gem. He stole 5.4% of the vote.