Yellowstone's Cole Hauser Settles Rumors About Rip And Beth's Relationship In Season 5 - Exclusive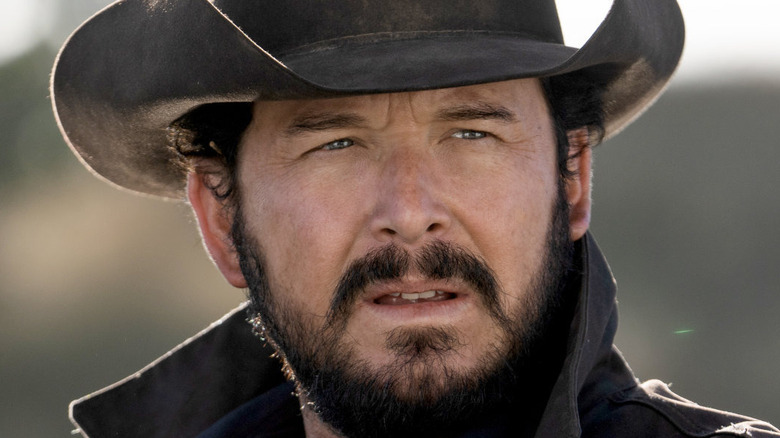 Paramount Network
It's been a long time coming, but in the Season 4 finale of "Yellowstone," Rip Wheeler (Cole Hauser) and Beth Dutton (Kelly Reilly) finally tied the knot in an impromptu ceremony. Their love story pre-dates the series, going all the way back to when they were kids. But now, as husband and wife, fans are fearful there have been hints that their marriage will go south in Season 5, which airs Sundays on the Paramount Network.
The rumors arose when teaser trailers were released before the start of Season 5, showing Rip and Beth having an intense conversation. But that speculation was quickly put to rest when the first two episodes aired, proving the two, as always, set their doubts aside. That doesn't mean the struggle won't rear its head again, however.
So, just what can fans expect from Rip and Beth as Season 5 of "Yellowstone" rolls along? Cole Hauser answered that question during an exclusive interview with Looper.
'My love for her is not going to change'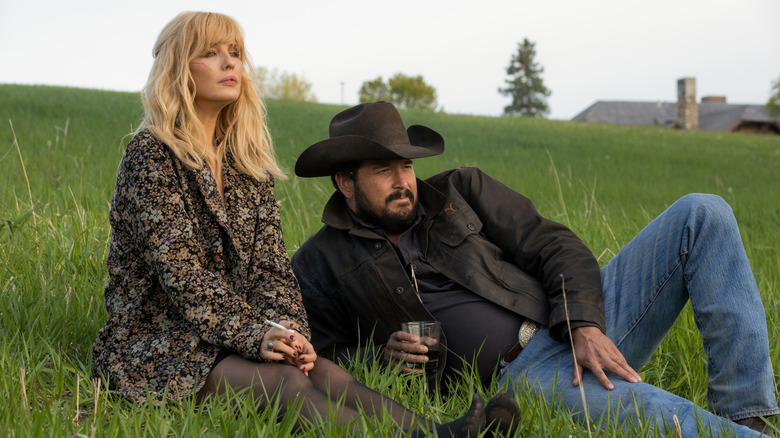 Paramount Network
Rip and Beth's relationship has been very complicated, to say the least. When they were younger, they played the dating-game equivalent to cat and mouse, and as adults, the road has been almost as bumpy. But, according to Hauser, their love will remain rock solid in Season 5.
"What can you expect?" says Hauser. "I would say more of the same. The great thing about the two characters and the way that [creator] Taylor Sheridan has written them is that there's an evolution to them, and it's not going to change. My love for her is not going to change. Her love for me is not going to change. It's more about navigating being in the big house and living under [father-in-law] John's roof and the responsibility of being the [ranch] foreman."
As for Rip's relationship with John Dutton (Kevin Costner), Hauser says, "When it comes to John, again, it's responsibility. He's gone off to be the governor and — not that he's left the ranch to me, but he's expecting me to step up to take care of certain things. This year is a big learning experience for Rip."
Season 5 of "Yellowstone" airs Sundays at 8 p.m. ET/PT on the Paramount Network.