Yellowstone's Cole Hauser Says To Expect 'More Of The Same' From Rip And Beth In Season 5 - Exclusive Interview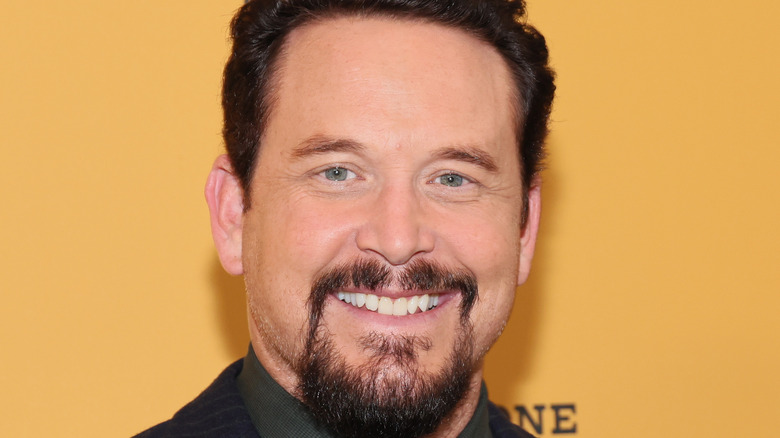 Dia Dipasupil/Getty Images
While two-time Oscar winner Kevin Costner may have been the reason people first tuned in to "Yellowstone" when it premiered in 2018, the rest of the stellar ensemble cast quickly caught fire — especially Cole Hauser and Kelly Reilly, who play the iconic couple Rip Wheeler and Beth Dutton.
Childhood sweethearts who beat the odds, Rip and Beth have had a relationship that has bloomed into true love over the course of four seasons, culminating in an impromptu wedding at the end of last season. When the hit Paramount Network series returns for Season 5 on November 13, as usual, all eyes will be focused on the newlyweds.
While some online rumors have been swirling that there will be trouble in paradise for the fan-favorite couple, Hauser laid those frantic thoughts to rest during an exclusive interview with Looper in which he explained why marriage won't change the dynamic between Rip and Beth and revealed what he thinks the secret to the show's success is.
Rip and Beth's love for each other is 'not going to change'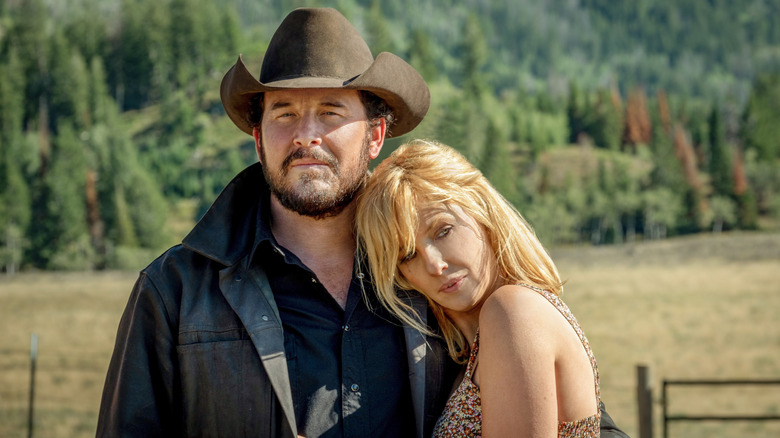 NBC
It's been a long time coming, but in the Season 4 finale, Rip and Beth finally got married. What can we expect from them in Season 5? And will the dynamic between Rip and John change?
What can you expect? I would say more of the same. The great thing about the two characters and the way that [creator] Taylor Sheridan has written them is that there's an evolution to them, and it's not going to change. My love for her is not going to change. Her love for me is not going to change. It's more navigating being in the big house and living under John's roof and the responsibility of being the foreman. 
When it comes to John Dutton, again, it's responsibility. He's gone off to be the governor and — not that he's left the ranch to me, but he's expecting me to step up to take care of certain things. This year is a big learning experience for Rip.
Beth is a real firecracker, and a real fan favorite. What's it like working so closely with Kelly Reilly when she's in character?
I love both of them. Kelly's one of my dear friends, and Beth is my on-screen love. I have such respect for what she does as an artist and what she has portrayed through these five years.
The 'phenomenal' Taylor Sheridan is why the show is a hit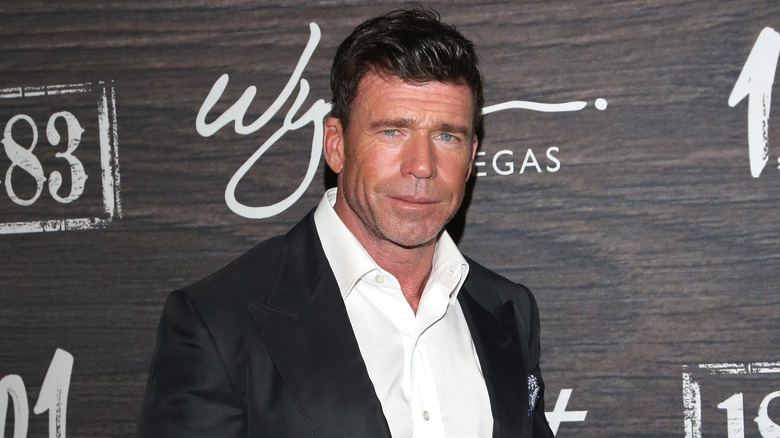 Gabe Ginsberg/Getty Images
Any funny or memorable stories about working so closely with Kevin Costner you can share?
[He] and I have a lot of fun off camera. On camera, he's my boss, but off camera, he's like my older brother. We have wonderful conversations. There's not so much funny ... We crack up about little stuff. He has been a great person to look up to over the last five years, not only as an actor but as a person, and also as a director and a storyteller. We have wonderful conversations about creativity.
Heading into Season 5, the show is more popular than ever and really seeping into the mainstream. You had your own Spirit Halloween costume kit this year. Chris Pratt dressed up as you. Drake showed off a pair of boots you signed on Instagram. People love you. What do you think is the secret to the show's success, and how does it feel to be part of it?
The secret is Taylor Sheridan. His writing is phenomenal. I keep telling people anywhere I can that, in my opinion, he's one of the great American writers. What he has done as far as the Western world and the spinoffs, whether it's "1883" or [the upcoming] "1923" — the world is his oyster. He just needs to make sure he gets enough time to think, because he's got a lot going on. He is so involved, and he cares so greatly. I hope that he continues to give time to this show because if he does ... There are tremendous actors and the crew, and being up in Montana has been such a pleasure.
Season 5 of "Yellowstone" premieres on Sunday, November 13, with back-to-back episodes at 8 p.m. ET/PT on Paramount Network.