Magic Mike Fans Are Stoked To See Salma Hayek In Magic Mike's Last Dance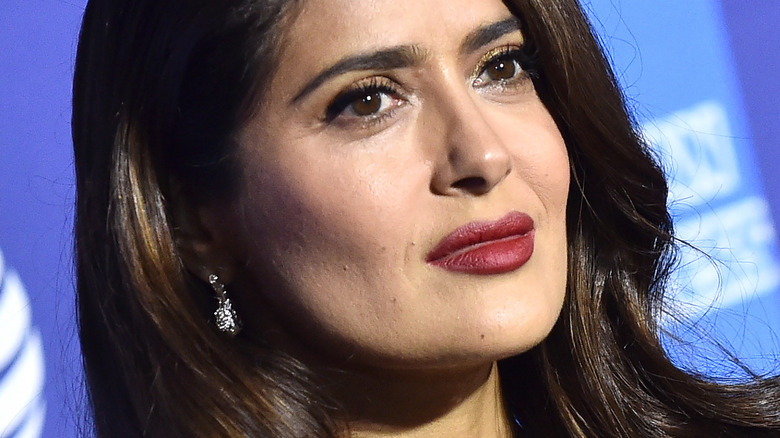 DFree/Shutterstock
Fans of the "Magic Mike" franchise, based on star Channing Tatum's own experiences as a stripper, have plenty to be excited about these days, with the first trailer for the upcoming "Magic Mike's Last Dance," directed by the first movie's auteur Steven Soderbergh, having burst onto the internet. "Magic Mike's Last Dance" promises to be an old-school musical showstopper worthy of the first two beloved installments, but fans seem to be especially excited about a newcomer to the series: Salma Hayek.
Those who have been following the production of "Magic Mike's Last Dance" already know that Hayek was a last-minute replacement for Thandiwe Newton, who abruptly left production after a few days of filming, citing "family matters" as the reason for her exit. Whatever the true reason may have been, Hayek stepped in to replace her, and now fans are celebrating what they can see of her performance in the upcoming film's new trailer.
The YouTube comments are full of passionate Hayek fans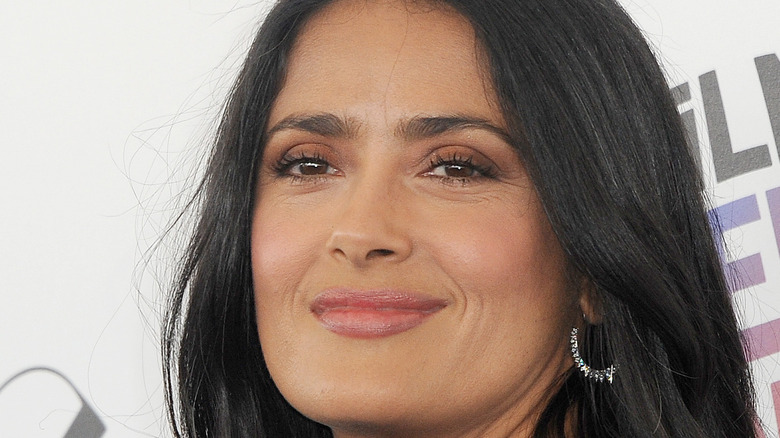 Tinseltown/Shutterstock
Salma Hayek has had a long and fruitful career in film and television, so it's no surprise that she's accumulated a small army of devoted fans. But it's still lovely to see just how passionate those fans are in the YouTube comments under the trailer for "Magic Mike's Last Dance."
YouTube commenter Rale Mep says: "I love how Salma says she is amazed how her career is on fire at her fifties, when she thought it's going to decline. Girl, you look great for a 55 years old here. Can't wait for watch it!"
Meanwhile, commenter Sersa cites Hayek's passion for the movie as another reason to enjoy her performance in "Magic Mike's Last Dance." "I'm gonna go see this for Salma Hayek. She's always wanted to do a movie like this, and this is just as much a passion project for her as it is for Channing," says Sersa.
And you can tell that Shantella Mitchell is a fan of Hayek's going way back as she alludes to one of the 90s jewels of Hayek's filmography, the vampire action-comedy "From Dusk Till Dawn," in which the actress performs a memorable dance routine that could be a natural fit for the new "Magic Mike." "Not gonna lie. This looks good and I'm here for it!! Missing Matt [McConaughey] and Joe [Manganiello] though!! And Salma is still a baddie omg!! She's super humble and hilarious in real life. I wonder if she gonna do her routine from FDTD in this?? Come through girl!!
There are plenty more commenters supportive of Salma Hayek under the trailer, cheering her on and excited to see her role in the movie. They'll get their chance when "Magic Mike's Last Dance" hits theaters on February 10, 2023.