Chicago Fire Fans Are Livid With Sylvie's Dating Storyline In Season 11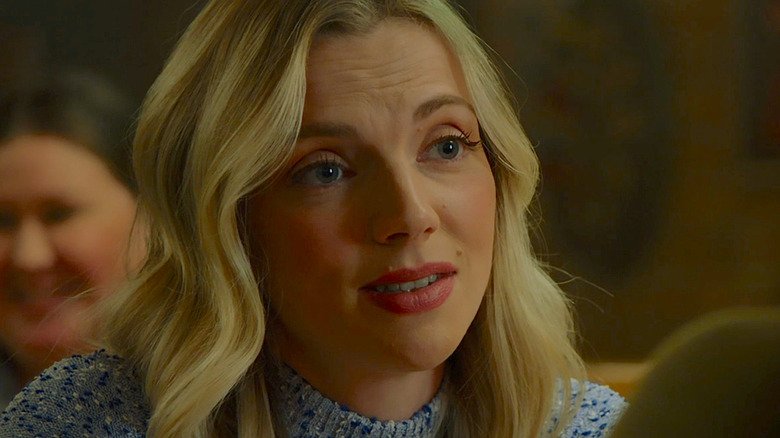 NBC
Contains spoilers for "Chicago Fire" Season 11, Episode 8 ("A Beautiful Life") and "Chicago Med" Season 8, Episode 8 ("Everyone's Fighting a Battle You Know Nothing About")
Season 11, Episode 8 of "Chicago Fire" has viewers talking on social media, and for all the wrong reasons. Sylvie (Kara Killmer) takes somewhat of a backseat in the episode, as Gallo (Alberto Rosende) and Carver (Jake Lockett) are mostly at the forefront. But the PIC does get a chance to shine when she goes on a date. Yes, Sylvie, the woman who was hopelessly in love with Casey (Jesse Spencer) and said he was her perfect person, is now dating. The long-distance thing just wasn't going to work for them, and Sylvie decided to focus on her paramedicine program and herself. But that lasted all of five seconds as she's on to the next.
This is really bothering Brettsey fans, who feel her stepping into the dating world lessens what Sylvie had with Casey. It's a fair assessment of the situation, as Brettsey was always set up to be endgame on "Chicago Fire." Some viewers feel like the writing surrounding Sylvie makes no sense at all, so they're sounding off about it on Twitter and Reddit.
Brettsey fans don't think Sylvie should be dating yet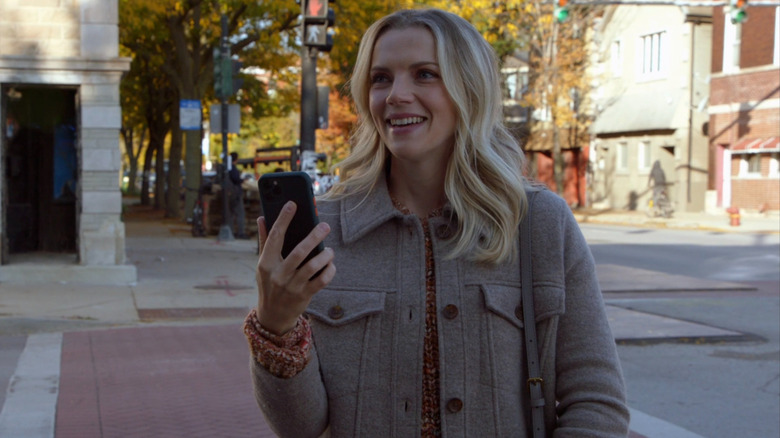 NBC
Sylvie goes on a date with Dylan (Christopher Allen), the guy Hawkins (Jimmy Nicholas) wanted to set her up with before he died. Dylan is a stand-up guy it seems, and no matter how good he might be for Sylvie, fans aren't having it. "The way they are writing Sylvie is so [out of character], so it's time for me to stop watching," @othvampire tweeted. "The thing I hate more about Sylvie dating so soon after her break up is that it makes me think that her story with matt wasn't so important .. [it's] easy to move on. And it doesn't make sense after we belong together, we right for each other," they continued.
That Twitter user is referring to the iconic Brettysey moment when Casey and Brett finally reveal their feelings for one another outside 51 in Season 9, Episode 16 ("No Survivors"). Sylvie moving on and dating so quickly makes that scene feel less than. It also doesn't fall in line with her reasoning for breaking up with Casey. "Here we are pushing Brett towards dating again. Can't we let the woman have a break for one season? It's not a crime for her to want to take a break from dating to focus on herself/her career," u/gato_go_meow wrote in the "Chicago Fire" subreddit. "Didn't they have Sylvie stay back in Chicago and break up with Casey because of work, paramedicine and her firehouse family why do they have her dating already? She has the worst writing out go all the women on this show," u/taymay31 added.
Is Brettsey still endgame?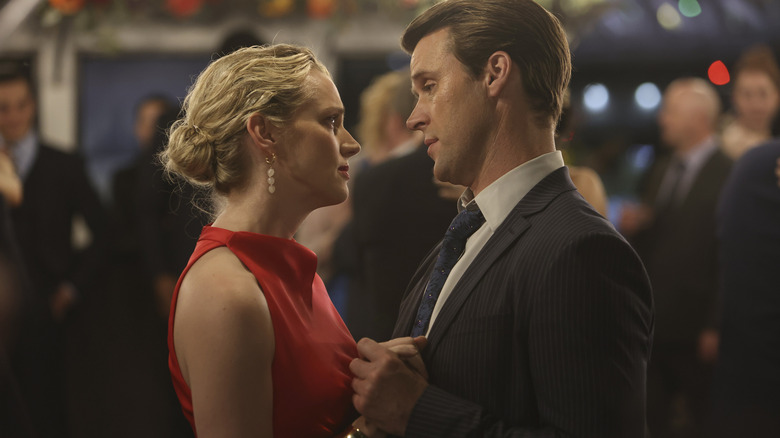 NBC
Redditor kmsam2012 agreed with the other commenters, noting that Sylvie needs to be single for more than a few episodes. Another Redditor blames Andrea Newman, the co-showrunner of "Chicago Fire," for Sylvie's dating nonsense. "What a joke Andrea hates Brettsey. Made it seem like Sylvie wasn't into Matt as much as we all thought. She didn't move on this fast after Kyle and Brettsey was way more serious," they wrote. For now, it seems like Newman will be the only showrunner after Derek Haas leaves the show in 2023.
We can hope that this dating storyline with Dylan is all just a red herring and that Sylvie and Casey will end up together in the future. Anything is possible in the Dick Wolf universe, proven in the most recent episode of "Chicago Med," where it's revealed that April (Yaya DaCosta) and Ethan (Brian Tee) are getting married. DaCosta left the series in Season 6 but returned for a short stint in Season 8 to tie up a romantic storyline with Ethan. Tee is now also leaving the series, and the Sexton happy ending sets a precedent for what should happen between Brett and Sylvie — if you're a Brettsey fan, that is.