Chicago Fire Showrunner Derek Haas Is Leaving The One Chicago Franchise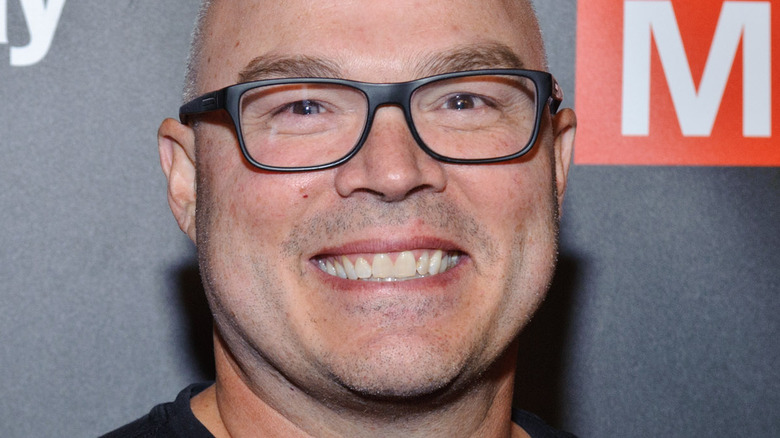 Timothy Hiatt/Getty Images
In October 2012, the drama series "Chicago Fire" premiered on NBC. Created by Derek Haas and his writing partner Michael Brandt, the show focused on the lives of firefighters and paramedics working at Firehouse 51 of the Chicago Fire Department. Produced by Wolf Entertainment, known for its ongoing "Law & Order" shows, the series spawned three spin-offs, two of which are still ongoing. Expanding into "Chicago P.D." in 2014 and then, "Chicago Med" in 2015, all three series make up the "One Chicago" franchise, which means they are part of a shared universe.
Aside from taking place and filming in Chicago, Illinois (via NBC), all three series share another connective tissue in a bar called Molly's. When speaking with The Hollywood Reporter, Dick Wolf, the producer for the "One Chicago" franchise, explained that each show ends with a scene at Molly's.
Beyond the fact that all three shows are produced by Wolf Entertainment, the "One Chicago" franchise shares one more component behind the scenes. Aside from creating, executive producing, running, and writing for "Chicago Fire," Haas and Brandt have also worked in some capacity on all the "Chicago" shows. The duo developed "Chicago P.D.," "Chicago Med," and even the short-lived "Chicago Justice." Haas even served as showrunner for "Chicago P.D."
With Haas having been involved with each show in some way, the franchise is suffering a huge loss with his departure.
Derek Haas is leaving to create new shows for his own brand of entertainment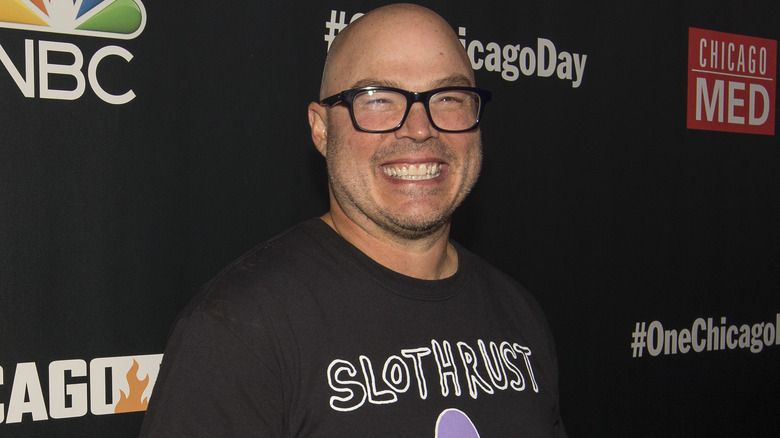 Barry Brecheisen/Getty Images
On November 4, 2022, Variety announced that Haas will be leaving Wolf Entertainment and therefore, the "One Chicago" franchise. Alongside the "Chicago" shows, Haas is also the showrunner of another Wolf Entertainment production "FBI: International." Haas will be stepping down from the production company next year and is committed to finishing out the current season, which began in September 2022 (via Collider).
In a statement, Haas outlined his next steps, including closing out the season and hopefully developing new shows; he concluded with a special thanks to Wolf Entertainment. "Although I am leaving Wolf Entertainment next year to focus on creating new shows, I'm entirely committed to delivering amazing episodes of 'Chicago Fire' and 'FBI: International' through the end of the current seasons," he explained. "I learned everything I know about storytelling, pace, characters, production values, and hiring the best cast, crews, and staffs from Dick Wolf and Peter Jankowski, and as hard as it is to leave a place you love and have called home for over a decade, including incredible support from Universal Television, NBC and CBS, I look forward to building my own brand in entertainment."
He later ended his statement by teasing the upcoming seasons of "Chicago Fire" and "FBI International," saying, "That said, there are many, many twists and turns still to write on these two shows between now and May, so stay tuned for some epic surprises."
"Chicago Fire" is currently in its 11th season, "Chicago P.D." in its 10th season, and "Chicago Med" starting its 8th season. All three shows air back-to-back on Wednesdays on NBC.