Sarah Silverman Has Lent Her Voice To Multiple Characters On The Simpsons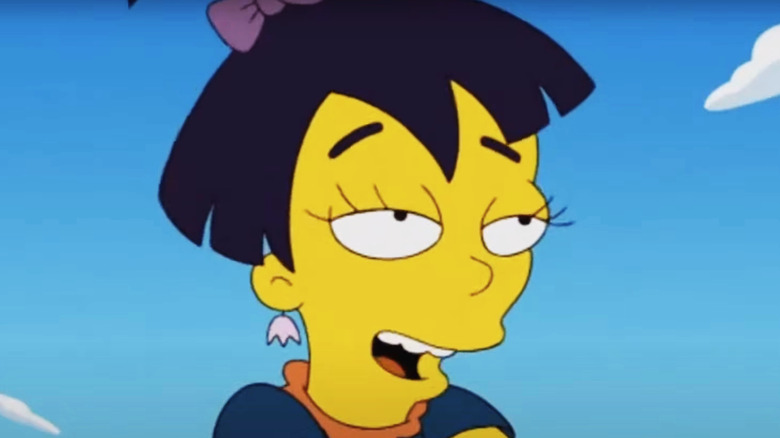 Ron Adar/Shutterstock
Sarah Silverman has been a recognizable face in the comedy scene for decades. With her trademark wit, a knack for delivery, and charismatic presence, Silverman has been landing memorable roles in movies and television since the early 2000s (via IMDb). The multi-talented performer has also had several notable cameos and voice-acting roles over the course of her career, including her portrayal of the lovable princess, Vanellope, in the "Wreck-It Ralph" movies.
Meanwhile, "The Simpsons" has been a cultural institution for pretty much the entirety of Silverman's career. The venerable animated sitcom is one of the longest-running shows on television, and while it may not have the critical cache and adoring fan base that it once had, the series continues to be incredibly popular even in its 35th season on the air. Part of this ongoing success comes from the series' long history of celebrity cameos and special-guest stars, an element that has viewers tuning in just to see who some of their favorite actors and comedians will be playing on the show. Here's Sarah Silverman's "Simpsons" legacy.
Silverman's voiced more characters than you probably realized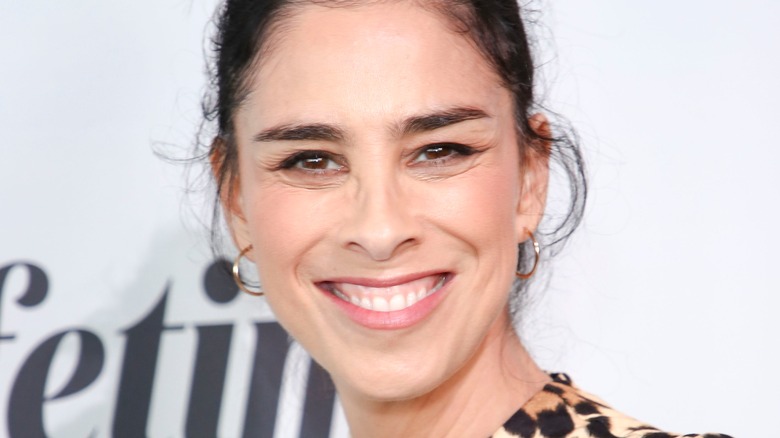 Ron Adar/Shutterstock
Dedicated fans will probably recall that Silverman showed up as herself, as dozens of celebrities before her have, in the Season 26 premiere: "Clown in the Dumps." Though this was just a brief cameo, the actor did have a more notable role as a love interest for Bart (Nancy Cartwright) in Season 21, Episode 15 ("Stealing First Base").
In the episode, Silverman played Nikki McKenna, a hip, cool girl at Springfield Elementary who Bart becomes enamored with. With her devil-may-care attitude and wildly impressive skateboarding moves, the character seems like a perfect fit for Bart, but things get a little more complicated when she rebuffs him after he kisses her.
Silverman actually returned to reprise the role in another episode as well. Season 24, Episode 1 ("Moonshine River") saw Bart looking back over his previous crushes and relationships to try and figure out what went wrong with them, much like John Cusack's character in "High Fidelity." While Nikki hasn't popped up since then, Silverman did come back for one additional role.
In "Treehouse of Horror XXVII," the comedian appeared as Lisa's (Yeardley Smith) forgotten imaginary friend, Rachel. Out for revenge, Rachel makes her life a living hell while terrorizing Lisa for abandoning her during her childhood. Though Silverman hasn't returned to the revered comedy series since that episode, with the series still ongoing, there's always a chance she could show up for another adventure in Springfield.