Guillermo Del Toro Responds To Allegations That He Stole Story For The Shape Of Water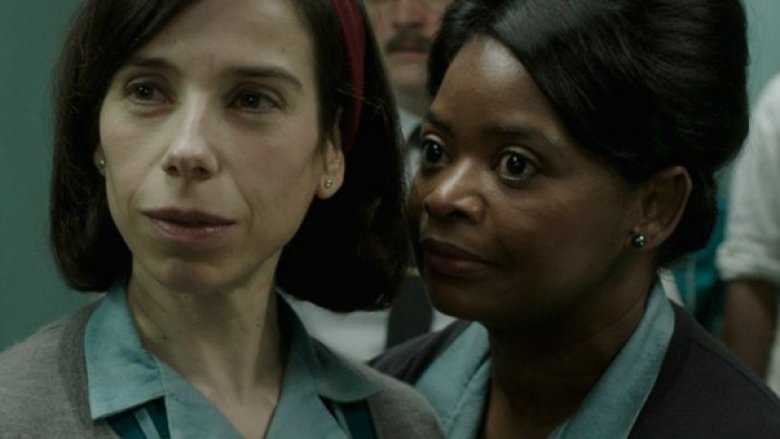 Earlier this year, the estate of late playwright Paul Zindel accused The Shape of Water writer and director Guillermo del Toro, as well as studio Fox Searchlight, of allegedly stealing the story for the Oscar-nominated film from a 1969 play without acquiring requisite rights. Now, del Toro has come forward to address the allegations, denying that he in any way plagiarized The Shape of Water. 
For context, David Zindel, the playwright's son and manager of his estate, stated that The Shape of Water is "obviously derived" from Let Me Hear You Whisper, the play that tells the story of a janitorial cleaning woman who works at a lab that experiments on and weaponizes animals for militaristic purposes. The woman, named Helen, grows fond of a particular dolphin, one the scientists are set to perform a brain dissection on after it fails to learn how to speak. Helen eventually frees the dolphin and takes it out to sea. 
Comparatively, The Shape of Water follows a mute cleaning woman in a government lab who forms a relationship with an Amazonian sea creature, falling in love with it and hoping to rescue it before scientists can slice-and-dice it to pieces.
Del Toro told Deadline on Wednesday (February 21), "I have never read nor seen the play. I'd never heard of this play before making The Shape of Water, and none of my collaborators ever mentioned the play." 
The filmmaker added that the timing of Zindel's lawsuit is almost unbearable, as Oscar voters have now begun sending in their ballots. The Shape of Water is up for 13 Oscars this year, including Best Achievement in Directing, Best Motion Picture of the Year, Best Performance by an Actress in a Leading Role (Sally Hawkins), Best Performance by an Actor in a Supporting Role (Richard Jenkins), Best Performance by an Actress in a Supporting Role (Octavia Spencer), and Best Original Screenplay (del Toro and Vanessa Taylor). 
"I really cannot stomach the timing of this accusation," said del Toro. "It's pretty transparent what is happening here. To me, it's actually a relief to take something from the arena of opinion into the arena of fact and law." 
He continued, affirming that The Shape of Water is about much more than just a creature being freed from captivity, and that the "trope of an animal being liberated" can be found in multiple different movies and television shows.
"The Shape of Water is so many things, so many colors. It's not about an animal, it's about an elemental river god. These ideas are not interchangeable or equivalent; this would be tantamount to saying that E.T. would be the same story if you substituted the alien for a hamster," he said. "Our story and the layers are completely and entirely complex, interwoven with Russian spies, the Cold War, female friendships that are so complex ... The trope of an animal being liberated could be found in anything from Project X to Splash, to Born Free and Free Willy, to Starman, to an episode of Hey Arnold or The Simpsons. You could go on and on ... And the beauty of this movie doesn't boil down to a plot element from a play."
Del Toro pointed to his "unimpeachable reputation" as the best evidence that he's telling the truth. "I have always made it an element of my career to talk about my influences in every single movie I have made," he said. "I have been open about the things I love, and I have had no problem discussing them and how they were transformational in my movies. This 25-year trajectory should come in handy."
Fox Searchlight also issued a statement, defending del Toro's integrity. "These claims from Mr. Zindel's estate are baseless, wholly without merit, and we will be filing a motion to dismiss," the studio wrote. "Furthermore, the estate's complaint seems timed to coincide with the Academy Award voting cycle in order to pressure our studio to quickly settle. Instead, we will vigorously defend ourselves and, by extension, this groundbreaking and original film."
However, Zindel stands by his claims. "My dad was a chemistry teacher before he became a Pulitzer Prize-winning author," Zindel said in a statement. "He was always so generous with his time to help and inspire students, teachers, librarians, and other writers; so it came as a total shock to us that his original work would be so blatantly and extensively taken. We are very grateful for the spontaneous outpouring on social media that first brought this injustice to our attention. This troubling matter was raised with Fox five weeks ago but was met with inertia. The glaring similarities between the film and our father's play are too extensive for us to ignore and so we had to act."
Check back with Looper to see how this suit shakes out.