Guillermo Del Toro Accused Of Stealing The Story For The Shape Of Water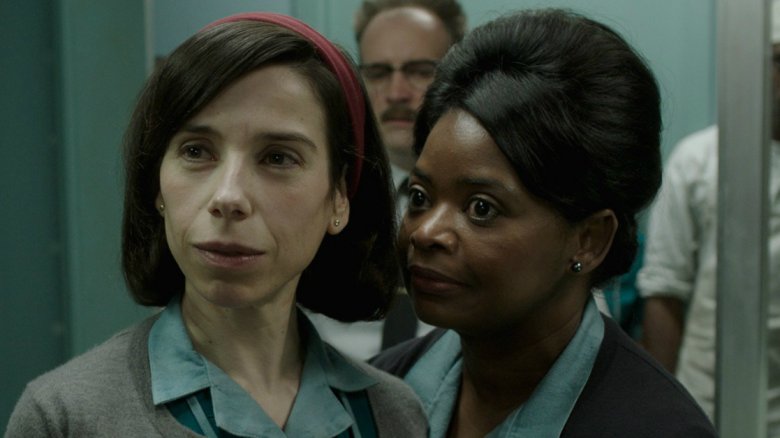 Maybe The Shape of Water should be up for Best Adapted Screenplay at the Oscars instead of Best Original Screenplay.
According to The Hollywood Reporter, the estate of late playwright Paul Zindel is accusing writer-director Guillermo del Toro and Fox Searchlight for allegedly stealing the story for the movie from a 1969 play without asking for the rights.
David Zindel, the son of the playwright and manger of his father's estate, said the film is "obviously derived" from the play Let Me Hear You Whisper, which centers on a recently hired cleaning lady at a lab that experiments on mammals. The protagonist, Helen, feels sorry for a dolphin the scientists have earmarked for brain dissection after it fails to learn to speak. She rescues the dolphin and puts it out to sea.
The Shape of Water, similarly, is about a mute cleaning lady at a government lab who forms a bond with a sea creature from the Amazon that scientists are experimenting on. She falls in love with the creature and wants to rescue it before scientists can dissect it.
"We are shocked that a major studio could make a film so obviously derived from my late father's work without anyone recognizing it and coming to us for the rights," Zindel told THR. Zindel's claims were first reported in The Guardian. 
Both stories are set during the Cold War in the '60s, both show the protagonist earn their respective creature's trust by sneaking him food, and both show the custodian protagonists plot to use a laundry cart to help conceal the creatures.
By previous accounts, del Toro and filmmaker Daniel Kraus came up with the story for The Shape of Water based on an original idea. The film is up for 13 Oscars this year including Best Picture.
In response to Zindel's claim, Fox Searchlight issued this statement to THR: "Guillermo del Toro has never read nor seen Mr. Zindel's play in any form. Mr. del Toro has had a 25-year career during which he has made 10 feature films and has always been very open about acknowledging his influences. If the Zindel family has questions about this original work, we welcome a conversation with them."