Lance Barber's Facial Expressions On Young Sheldon Are So Notable They Were Given Names By The Cast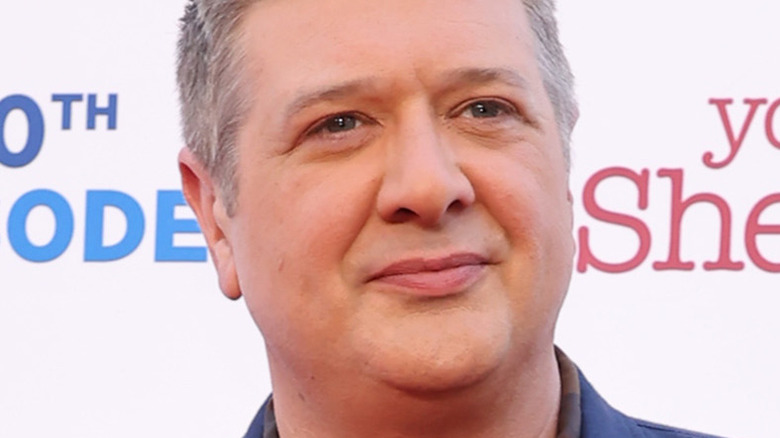 Amy Sussman/Getty Images
From 2007 to 2019, "The Big Bang Theory" amassed a globe-spanning fanbase that most sitcoms only dream of. Luckily, when it inevitably came to an end after a remarkable run on the small screen, fans didn't have much to worry about. The franchise would live on through the prequel series "Young Sheldon," which premiered in 2017 as "The Big Bang Theory" approached the end of its run. Set decades before the iconic series, "Young Sheldon" follows, well, a young Sheldon Cooper (Iain Armitage) as he comes of age in the small town of Medford, Texas.
Of course, a kid Sheldon can't carry an entire television series on his own, and at this point in the timeline, he hasn't met the "Big Bang Theory" crew yet. Instead, "Young Sheldon" fleshes out the Cooper family, from his siblings Missy (Raegan Revord) and George Jr. (Montana Jordan) to his Meemaw (Annie Potts). His parents, Mary (Zoe Perry) and George Sr. (Lance Barber), also get plenty of time to shine on the program, especially the latter. As it turns out, when the camera is on him, Barber goes all-in with his portrayal of the patriarch of the Cooper household.
According to the "Young Sheldon" cast, Lance Barber's facial expressions are not only noticeable but incredibly memorable. So much so, in fact, that they've given them nicknames.
Barber doesn't hide his frequent use of certain facial expressions for George Sr.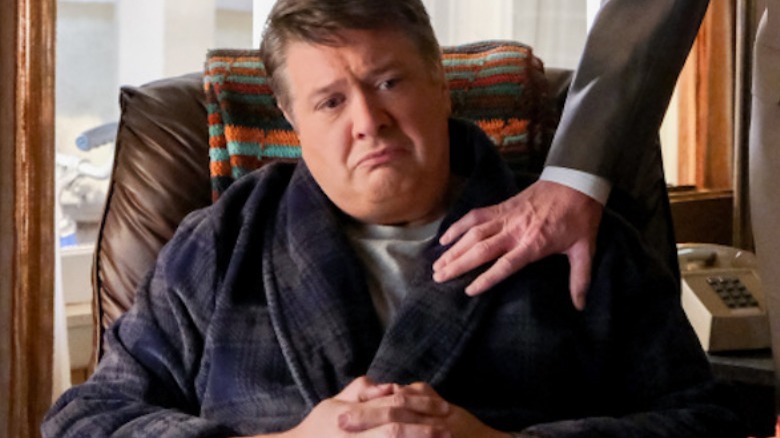 CBS
To celebrate the 100th episode of "Young Sheldon," members of the show's cast were interviewed for the Warner Bros. TV YouTube channel. Lance Barber was one such name in the video, and he had some fun insights to offer fans about George Cooper Sr. and his approach to playing him. As he admits, over the years, he's developed some go-to acting techniques for the character — including a ready-to-go inventory of facial expressions. "I have some George faces, and we've even named them. We've started numbering them," he explained with a laugh, though he didn't show any of them off or reveal their nicknames.
Through his facial expressions, Lance Barber has aimed to make George Sr. an expressive, comedic figure in addition to a caring father. Overall, his goal with George Sr. is to ensure he remains as grounded as possible. "I found out that George was human, and he wasn't just, as it was put online somewhere, a redneck Homer Simpson. He's not a cartoon, and nobody is on 'Young Sheldon,'" Barber told CarterMatt, noting that the most fascinating thing about George Sr. is his complexity. He adds, "He's a good-ol' boy who doesn't have the parenting tools in his toolbox, to begin with, and he also has to deal with an exceptional child."
George Cooper Sr. has been a pivotal figure in Sheldon's life on "Young Sheldon," making it all the sadder that dark days are ahead for him. Nevertheless, Lance Barber isn't worried about that storyline coming down the road, even if it means having to retire his George Sr. facial expressions.