Why Lance Barber Isn't Worried About This Looming Big Bang Theory Storyline On Young Sheldon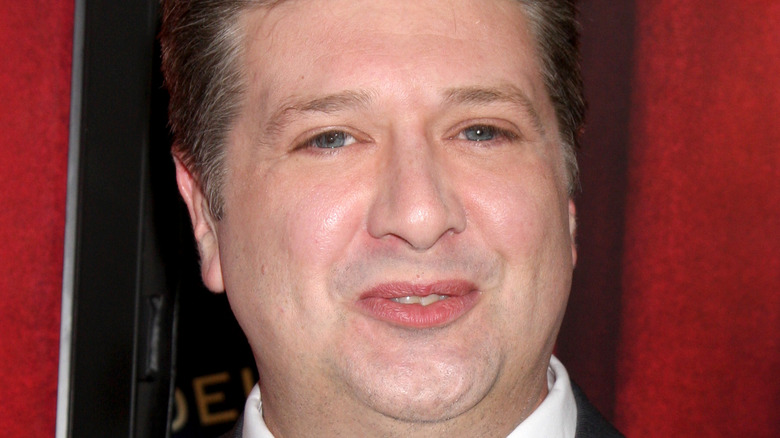 Kathy Hutchins/Shutterstock
With "Young Sheldon" having just entered Season 6, many fans of both "The Big Bang Theory" and its spin-off have started speculating about what the show's upcoming episodes might bring, especially considering some of the facts about Sheldon's (Jim Parsons) teenage years that were revealed in "The Big Bang Theory." Many of them revolve around Sheldon's dad, George Cooper Sr., portrayed by Lance Barber.
Seeing as Barber has already appeared in "The Big Bang Theory" as Jimmy Speckerman, Leonard's (Johnny Galecki) old bully from high school, even the mere fact that he was cast as Sheldon's father in the spin-off caused many fans to create theories concerning George's involvement in "Young Sheldon." While Barber playing a minor character in "The Big Bang Theory" is not relevant to the "Young Sheldon" storyline (contrary to what some fans may think), some of the events from Sheldon's past mentioned in "The Big Bang Theory" continue to loom over the character of George Cooper Sr. as his genius son enters his teenage years on the show.
George Cooper's death is inevitable, but Barber seems unfazed by it
While "The Big Bang Theory" didn't reveal much about George Cooper Sr., the sitcom made it crystal clear that Sheldon's father was dead for quite some time prior to the beginning of the show. In Season 5, Episode 6 of "The Big Bang Theory," Sheldon reveals that his father passed away at 50. In Season 7, Episode 9, he also mentioned that he was 14 at the time of his dad's passing. By the time Season 5 of "Young Sheldon" was over, the protagonist was 12, meaning that the series is getting closer and closer to the moment of George's demise. Considering that each season of "Young Sheldon" has covered a year of the child genius's life, it can be safe to assume that George's death could occur in Season 7 if the showrunners choose to adopt the same pacing.
The "Young Sheldon" subreddit is full of theories regarding when George will pass away, but u/OrangeVivid's claim that it is likely to be featured in the series finale could be the likeliest one, seeing as we know from "The Big Bang Theory" that Sheldon left Texas not long afterward. Lance Barber himself considers this looming storyline to be a non-issue. When asked about it in a recent interview with Entertainment Tonight, he said: "it doesn't worry me because we've known from the beginning. I've been blessed and so lucky to have all the time that we've had already, and now that we're going to have a little more time to play out this story." Judging by how he phrased it, it seems like the conclusion of George's storyline will be memorable for "Young Sheldon" fans.