Tamera Mowry Can't Believe There Still Hasn't Been A Sister, Sister Reboot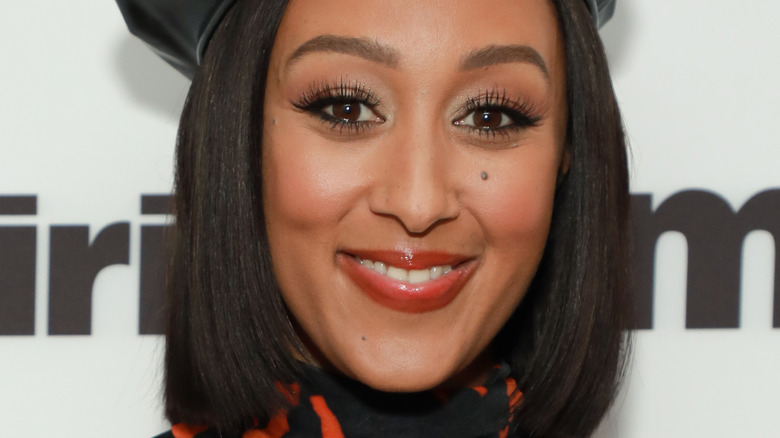 Jason Mendez/Getty Images
Reboots seem to be all the rage right now. Whether it be "Full House," "Beavis and Butthead," or lesser-known and shorter-lived reboots like "Punky Brewster" or "Mad About You," it seems like every show that was ever a hit in previous decades is making a comeback. Fans often complain about Hollywood lacking new ideas, but there seems to be enough interest in reboots that streaming services (and they always do seem to be on streaming services) keep making them. 
In a Reddit thread in the r/movies subreddit, u/the_bird_of_legend started a thread called "I'm really so tired of reboots and remakes," arguing, "The strategy is as simple as a gambling addiction: ensure the brain releases happy feels because of a Pavlovian association."
There's certainly some truth to that. Speaking to Cosmopolitan, Dr. Matthew Jones, a Film Studies lecturer at De Montfort University in the UK, explained why reboots are so popular. "The most secure option for studios is always going to be something we call a 'pre-sold property', which means a film that has a built-in audience that one can all but guarantee will go and see the film," Dr Jones explained. "And what types of films have fan audiences before they are even release? Remakes, reboots and sequels do, precisely because they are already properties familiar to audiences and which some people will feel an emotional attachment to already. This is not laziness on the part of the production studios. It's just good, sound financial logic."
But there are still a few shows that are well deserving of a reboot that haven't gotten one yet. One that you may be surprised hasn't been rebooted yet is "Sister, Sister" – and, if you are, then Tamara Mowry-Housley agrees with you.
Tamara Mowry-Housley wants the Sister, Sister reboot to be grown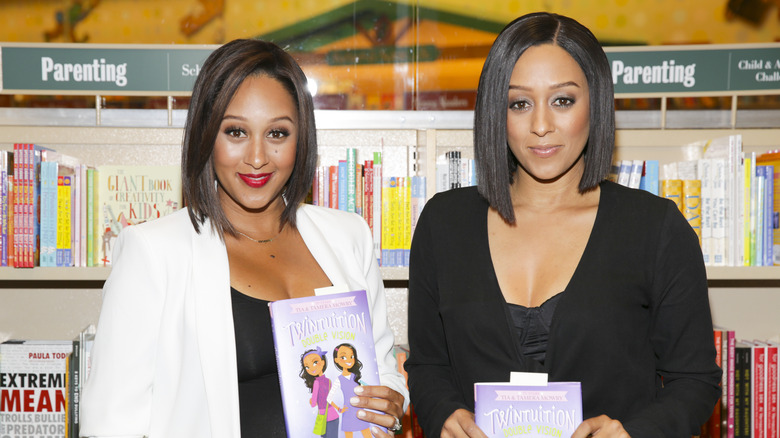 Alison Buck/Getty Images
In an interview with E! News, Tamara Mowry-Housley, who was one half of the twin sister duo from "Sister, Sister," was asked about the possibility of a reboot of the '90s sitcom, and the former teen star admitted that she was as shocked as anyone that the reboot hasn't happened yet. "I still say I would do it," she said. "I just can't believe we are still talking about this and we're not actually shooting it." She went on to compare the possible reboot to the "Sex and the City" reboot, which took an unusually long time to come about. 
Mowrey-Housley also said that she wanted to wait until the time was right to make it. But when asked what she would want the rebooted show to look like, she said she wanted the series to be more adult. "I want Sister, Sister's reboot to come back as grown. I want it to be sexy. I don't want it to be just the four-camera sitcom. I want it to be something completely different."
Other stars of the show have conflicting opinions about the possibility of such a reboot. In a 2020 appearance on Steve Harvey's talk show "Steve," Jackée Harry, who played Tia's mother Lisa Landry, insisted that the reboot would happen. However, Tia Mowry-Hardrict, the other half of the twin duo, shut down the rumors in a 2021 TikTok post where she insisted it will never happen. With so many conflicting reports from the show's stars, it's hard to tell whether the reboot will happen or not, but it is certainly a show worthy of one.