Challengers Release Date, Cast, Trailer, Plot And More Details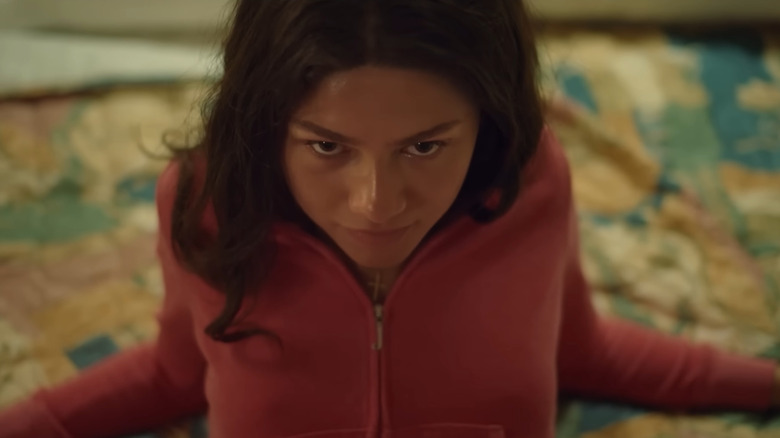 MGM
Cinema is all about the drama — intense rivalries and big showdowns with everything on the line. The same goes for the world of sports, where spectators watch in white-knuckle awe as athletes battle it out for glory on the court. So it's no wonder that Hollywood loves a good sports movie. "Rocky," "Hoosiers," "Ford v Ferrari" — they're all about the thrill of victory and the agony of defeat, and these movies consistently win over critics and lure audiences to the box office.
And now, we're getting yet another installment in the sports drama genre, one that's sure to be an instant classic. Set in the competitive world of tennis, "Challengers" not only features an intense grudge match between two friends turned foes, it also throws a passionate love triangle into the mix. Starring one of the biggest names in Tinseltown and hailing from one of the most eclectic directors working today, "Challengers" promises to be one of the best movies of 2024, and here's everything you need to know about the upcoming tennis tale.
When will Challengers be released?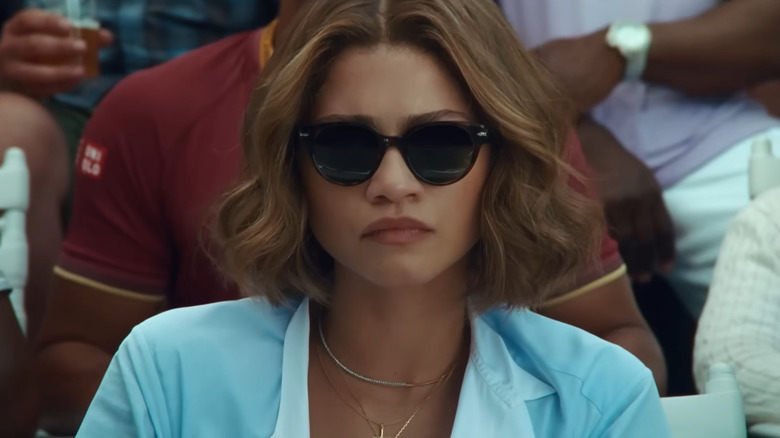 MGM
Originally, "Challengers" was meant to debut at the 80th Venice Film Festival before hitting theaters on September 15, 2023. However, you'll have to wait a bit longer to see this tennis tale play out, Zendaya fans. Due to studios being unwilling to negotiate with actors, "Challengers" has been pushed back to April 26, 2024.
Why is that exactly? Well, since the SAG-AFTRA strike is ongoing, members aren't allowed to promote struck work. Chances are good that studio execs want Zendaya to use her sizable social media pull to advertise the film, and as she can't do that at the moment, "Challengers" has been shuffled further back in the release schedule.
What is the plot of Challengers?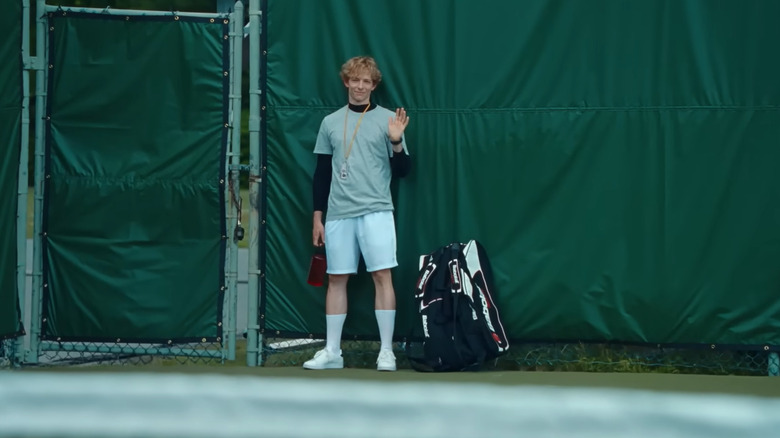 MGM
"Challengers" revolves around the complicated love triangle involving three high-profile tennis players, all of whom find themselves in a particularly low spot in their career. The drama starts when rising star Tashi Duncan meets two fellow players, Art and Patrick. The two men quickly fall head over heels for Tashi, with Patrick and Tashi becoming a couple as Art watches longingly from the sidelines.
However, everything turns upside down after Tashi suffers a devastating injury, ending her career. In the intervening years, Tashi winds up married to Art, who goes on to be a tennis champion, with Tashi serving as his coach. But as Art's career starts to suffer and he begins racking up losses, Tashi comes up with a way to resuscitate her husband's career — have him play in a Challengers match against her ex and his old frenemy, Patrick. Needless to say, with Patrick back in their lives, things start getting incredibly complicated as the tennis players all take to the court.
Who is starring in Challengers?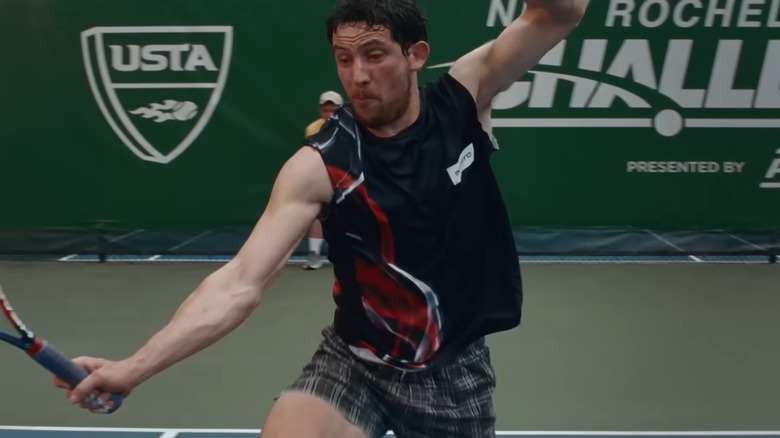 MGM
Perhaps the most intriguing element of "Challengers" is who's starring in the lead role of Tashi Duncan. The part of the one-time tennis star is being played by the legendary Zendaya. Needless to say, Zendaya is one of the biggest stars in Hollywood today, best known for playing Rue Bennett in "Euphoria" and MJ Watson in the Tom Holland "Spider-Man" movies. 
Zendaya has taken the role of Tashi super seriously, training with former pro Brad Gilbert for three months. Evidently, she grew incredibly good at the game, with director Luca Guadagnino telling Variety, "She's wonderful. I mean, wow. We edited the movie, and we almost actually don't use any of her double. She's so good."
So who are playing the other two points in this tempestuous love triangle? The role of Tashi's husband, Art, has gone to Mike Faist, who broke out with the role of Riff in Steven Spielberg's "West Side Story." As for Art's rival, Patrick, he's being portrayed by Josh O'Connor, who gained widespread attention for portraying Prince Charles in Seasons 3 and 4 of Netflix's "The Crown," with the performance even earning him an Emmy win.
Who is writing and directing Challengers?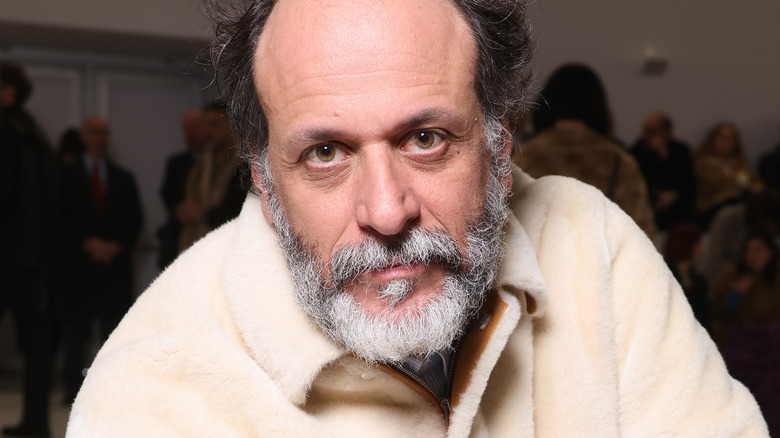 Pascal Le Segretain/Getty Images
While Zendaya's character might be pulling all the strings onscreen, Luca Guadagnino is calling all the shots behind the camera. The Italian director is one of the most fascinating filmmakers working today, with strange and stirring titles such as the cannibal film "Bones and All," the star-crossed romance "Call Me By Your Name," and the incredibly dark remake of "Suspiria." Now, he's bringing his talents to the tennis court, and he promises he's got something truly special in store.
"I think those three characters in ['Challengers'] are beautifully complex and really f*****-up people that I love very much," he told IndieWire about the movie. "And a sports film, why not? It's hyperkinetic, and I do films, so it's great." Joining Guadagnino when it comes to behind-the-scenes creativity, we have Justin Kuritzkes writing the script. Evidently, these two gel together well, as Kuritzkes has also penned the screenplay for an upcoming Guadagnino film titled "Queer," which will star Daniel Craig.
Is there a trailer for Challengers?
Right off the bat (racket?), the trailer for "Challengers" promises plenty of tension, both in the bedroom and on the court. After introducing us to the talents of Tashi Duncan, we watch as the impressed duo of Art and Patrick attempt to seduce her, which leads to a threesome situation. However, it's clear that Patrick momentarily wins out in the relationship arena, as he enjoys jabbing Art with quips like, "It's nice to see you lit up about something — even if it's my girlfriend."
However, after Tashi suffers a nasty accident and the trailer jumps forward several years, it's clear the dynamics have flipped. Art and Tashi are married, and while the tennis champion assures his wife/coach that he plays for the both of them, she doesn't exactly seem happy with the way her life has turned out. As the big match with Patrick draws ever closer, we can see the complicated web of this three-way relationship twist and turn, all while the entire trailer is drenched in sweat and sexiness.