Indiana Jones And The Goonies Star Ke Huy Quan Still Felt Like An Outsider Even After Landing His Big Roles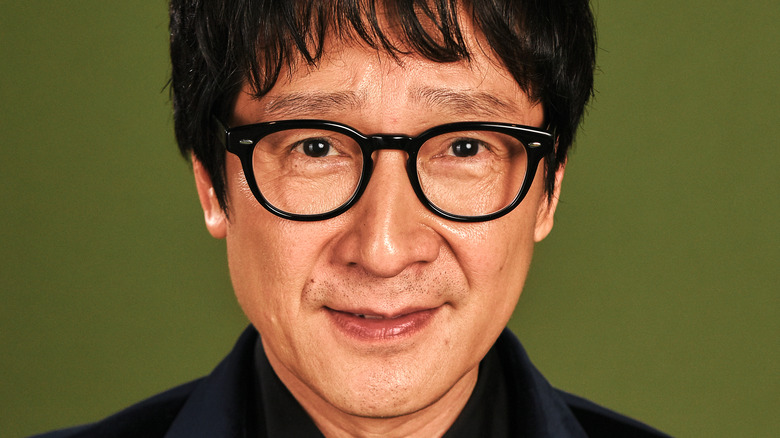 Irvin Rivera/Getty Images
In 1984, Ke Huy Quan starred in the highly anticipated sequel to one of Hollywood's most beloved films, helmed by two of its most respected cinematic minds: "Indiana Jones and the Temple of Doom." For his performance, he was nominated for a Saturn Award. Less than 10 years later, he had resolved to quit acting altogether — there simply weren't enough projects willing to cast Asian performers in meaningful roles.
Quan's departure was fortunately impermanent — the "Indiana Jones" and "Goonies" star returned to theaters in a massive way with Daniel Kwan and Daniel Scheinert's "Everything Everywhere All At Once." The critically acclaimed multiversal romp featured an ensemble of talented Asian actors, with Quan's work earning him not just a Saturn Award, but a Hollywood Critics Association Award as well.
Starring in two of Steven Spielberg's most iconic films back-to-back certainly makes the 51-year-old actor no stranger to mainstream success, but even Quan's impressive connections weren't enough to overcome Hollywood's pervasive racial biases. A study conducted by the University of Southern California (coincidentally Quan's alma mater) found that less than 5% of speaking roles in popular films released between 2007 and 2013 were played by Asian actors. As a refugee struggling to make it in one of the country's most complicated and often problematic industries, Quan's experience was far different from his young peers.
Quan experienced pressure to assimilate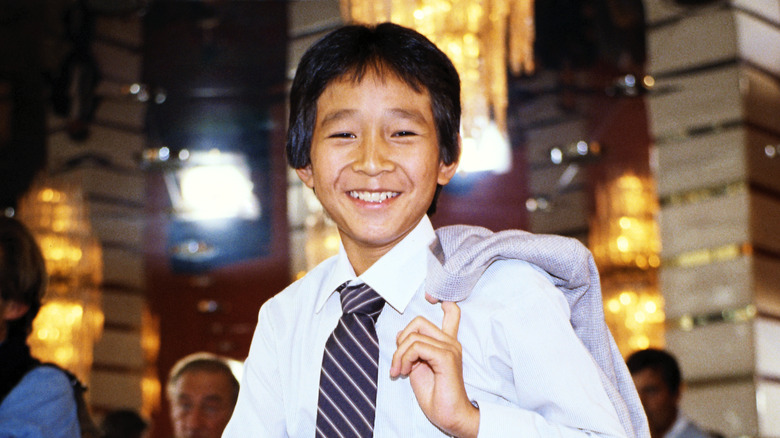 Bryn Colton/Getty Images
As Ke Huy Quan told the Guardian, growing up in America gave him "major identity issues," often causing him to feel conflicted between fighting to be true to his journey and assimilating with American culture. "We were refugees," he said, "Nobody wanted us ... They would call us 'fresh off the boat.' They would make fun of us when we were in school. You can imagine what that does to the mental state of a child."
The pressure to conform contributed to his decision to temporarily change his name to Jonathan Ke Quan. He explained, "I wanted to assimilate ... I used to do a sitcom and before each taping, there would be an announcement of everybody's names. Every week they would struggle with my name." In 1986, Quan was cast in "Together We Stand," a CBS sitcom about a married couple with many adopted children from different cultures. In 1989, Quan joined the cast of ABC's "Head of the Class," a coming-of-age sitcom about gifted high school students — he was then credited as Jonathan Ke Quan (per IMDb).
At 23, Quan enrolled in the University of Southern California and tried to find other avenues to work in Hollywood, tired of competing for minuscule roles built entirely on Asian stereotypes. It wasn't until 2018's "Crazy Rich Asians" that Quan felt inspired to return to the business he loved — the first script he read upon signing with a new agent was "Everything Everywhere All At Once." Though it's abhorrent that he had to wait until the 2020s for a career he earned in the 1980s, it's promising that his future projects include the Russo Brothers' star-studded feature "The Electric State," and the second season of Disney+'s "Loki."