How Ramsay Bolton Actor Iwan Rheon Deals With Being One Of The Most Hated Game Of Thrones Characters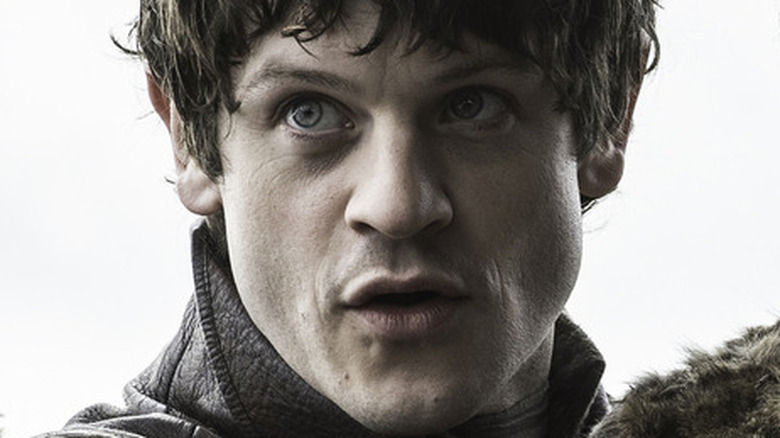 Helen Sloan/HBO
In his four seasons on "Game of Thrones," Ramsay Bolton actor Iwan Rheon breathed life into the most deranged, despicable, degenerate character that the show had ever seen — while still having fun. Whether Ramsay Bolton was torturing Theon, abusing Sansa, murdering Rickon, or offing his own dad, he never ceased to one-up his own dastardly deeds. And Rheon played the character like a gleeful psychopath: with childlike joy and with no remorse whatsoever. 
Indeed, one might think that such a role would weigh heavy on a person. Especially if that person is a sweet, sassy, Stark supporter in real life who calls his girlfriend an "angel" and regularly hangs out with Theon Greyjoy actor Alfie Allen (via Buzzfeed). However, if someone were to think that all might make it difficult to play a psychopath, then that person would be wrong.
In fact, in an interview with GQ, Rheon admitted that it wasn't too difficult playing the most hated man in "Game of Thrones" history.
It was easy for Iwan Rheon to get inside Ramsay Bolton's head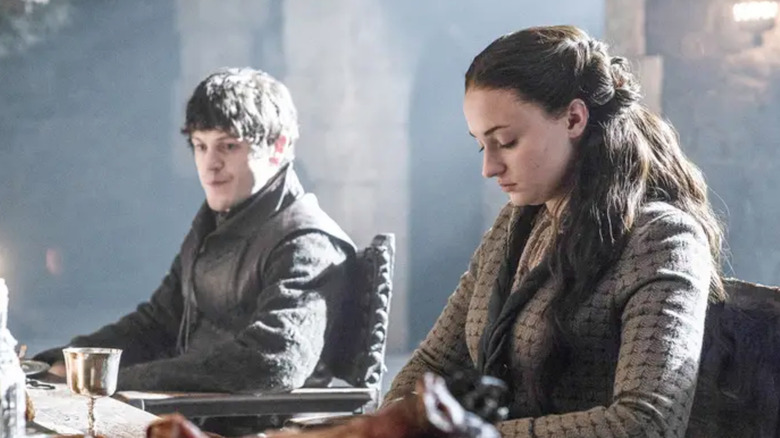 HBO
According to Iwan Rheon, it wasn't a chore playing Ramsay Bolton since the character was so vocal about his, er, passions. When GQ asked if it was burdensome getting into the head of a psychopath, Rheon said: "It's all right, you, know? I try not to bring my work home with me. The thing about Ramsay is that because he's actually happy, it's weirdly easier to play than characters that are introverted, carrying all their darkness inside. That makes it more tiring. You kind of let everything out with Ramsay. But there are the scenes you sort of dread, obviously — these horrific things he does. But it's okay. I'm quite good at detaching.
When asked which of those aforementioned scenes Rheon dreaded most, he singled out the rape scene from Ramsay Bolton's and Sansa Stark's wedding night. "That was the hardest one for me by far, because of the reality of it," he said. "Thinking about it. It's just so horrible — and to have to do that. That was a very difficult scene to shoot."
Iwan Rheon has moved on from his character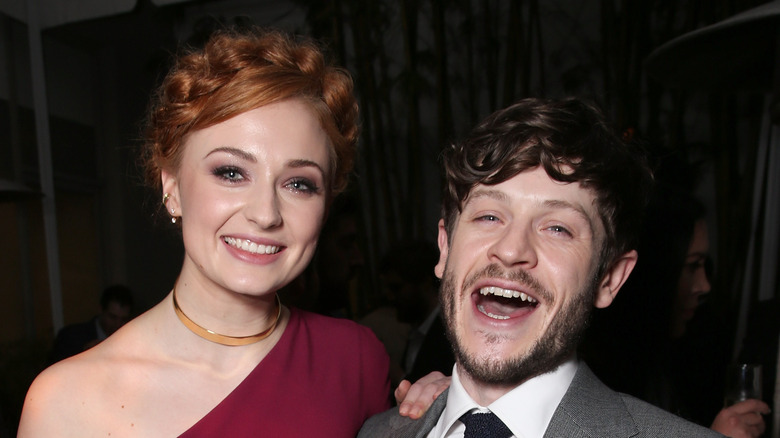 Todd Williamson/Getty Images
Iwan Rheon's character Ramsay Bolton died, of course, in "Battle of the Bastards," the ninth episode of "Game of Thrones" Season 6. "Game of Thrones" has been off the air since its series finale in May 2019, but Rheon told GQ that his time with the show and his character's ending was satisfying, even though he would miss it. There was one aspect that he wouldn't miss, however.
"I'm gonna miss being part of the show. Massively," he said. "But I don't feel like I'm going to miss Ramsay. I feel like he had his lark, and it was just that he died. And I think it was the right thing for the show moving forward. So no, I don't think I'm going to miss Ramsay himself, but I'm certainly going to miss being a part of this wonderful show."
As of 2022, Iwan Rheon can be found on the Welsh-language series "Y Golau" (or "The Light in the Hall" as it's known in English). The Welsh actor will also appear in the upcoming musical fantasy film "The Magic Flute," based on the repertoire of Wolfgang Amadeus Mozart.