Black Panther Is Now The Top Movie Of All Time On Rotten Tomatoes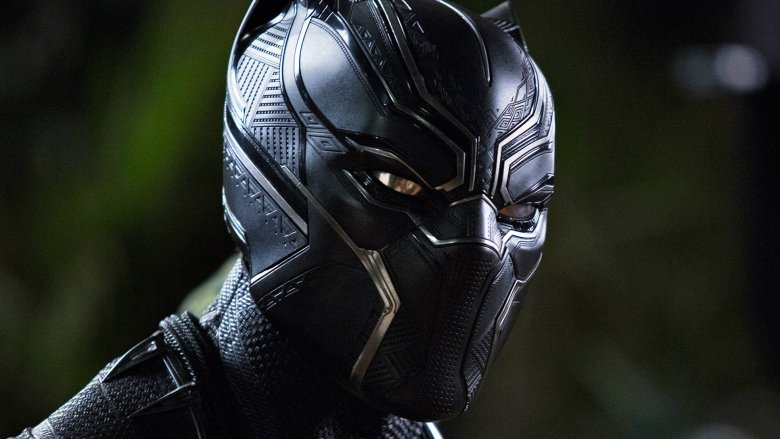 Step aside, Dorothy. The Wizard of Oz is no longer the top-ranked movie on Rotten Tomatoes.
After Marvel's Black Panther opened to record-shattering numbers last weekend, the flick currently sits atop Rotten Tomatoes' list of the top 100 movies ever. The movie dethroned The Wizard of Oz, but it's now also ahead of Citizen Kane, E.T. the Extra-Terrestrial, Casablanca, and well, every other film ever made.
Black Panther currently has a 97 percent "fresh" rating based on 310 reviews. The Wizard of Oz has a 99 percent rating, but that's only drawn from 110 reviews. 
Of course, the list isn't exactly a perfect science. Since the rankings come from a mix of positive reviews and the number of them, several recent movies are up there with Black Panther near the top. Get Out is ranked fifth, Call Me By Your Name is in sixth, and Paddington 2 is in eighth. That puts the Paddington sequel just ahead of cinematic masterpieces like The Cabinet of Dr. Caligari and Metropolis. 
Still, it's difficult to argue with the popularity of Black Panther. It's both a critical sensation and the biggest movie on the planet, bringing in a record-breaking $192 million in North America during its first three days. 
The movie centers on T'Challa (Chadwick Boseman), the new king of the technologically advanced African nation of Wakanda. But when the dissident Erik Killmonger (Michael B. Jordan) threatens his place on the throne and the Wakandan way of life, T'Challa must become Black Panther to save his home and, yes, the entire planet. 
We'll have to see if Black Panther retains its spot on the Rotten Tomatoes list, but it doesn't look like it's going to fall anytime soon.