Chicago Fire's Joe Miñoso Finds Filming The Series' Emotional Scenes Very Gratifying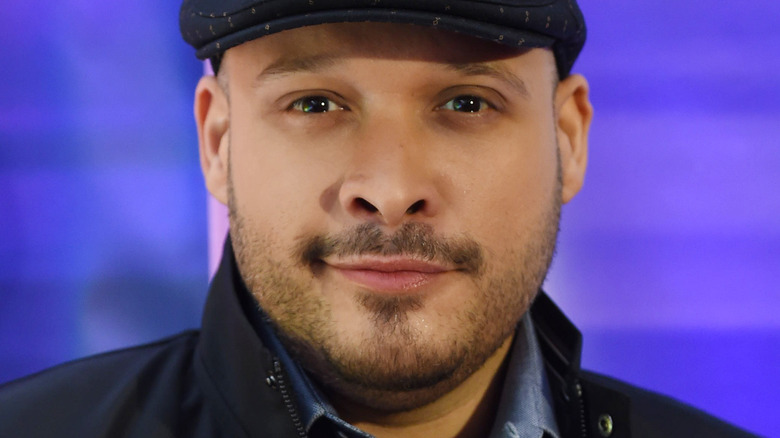 Dimitrios Kambouris/Getty Images
If you're planning on doing a marathon of "Chicago Fire," odds are that you're going to want a box of tissues at the ready. There are plenty of heartbreaking "Chicago Fire" moments that bring fans to tears, whether it be the death of a fan-favorite character, the ending of a longtime romance, or a conflict between the close members of Firehouse 51. There's also sequences that are so sweet and heartwarming, they'll probably make you cry too. As it turns out, these emotional scenes aren't just memorable moments for the audience — they're standouts in the eyes of the show's actors, too.
Joe Miñoso, who portrays firefighter Joe Cruz on "Chicago Fire," has appeared in his fair share of heartfelt moments, including his marriage to Chloe Allen (Kristen Gutoskie) in Season 8 and the birth of their son in Season 10. As it turns out, the actor finds these sorts of scenes especially gratifying for a couple of compelling reasons.
The emotional scenes are great material for Miñoso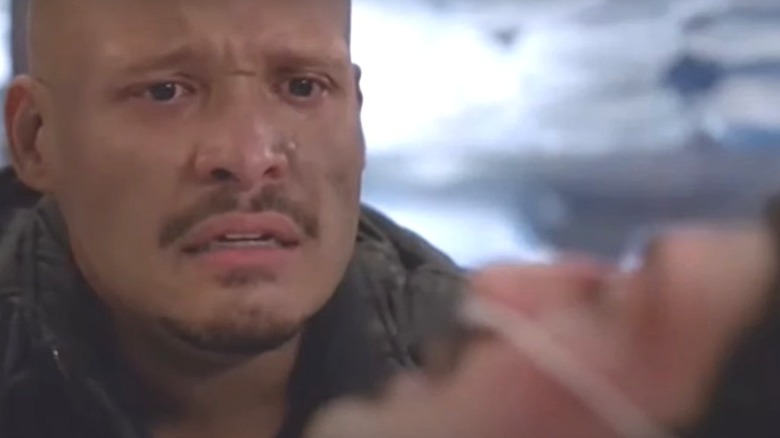 NBC
"Chicago Fire's" most emotionally devastating scenes may be especially compelling for those with attachments to the characters or who just want a good cry. For Joe Miñoso, however, he appreciates these sequences for giving him a chance to flex his acting muscles.
The actor said in an interview with StageRightSecrets that filming the first couple of episodes in Season 8, in which Cruz's best friend and fellow firefighter Otis Zvonecek (Yuri Sardarov) is killed, was a particular highlight for him. "I think my time with Yuri [Sardarov] and losing Otis was a deeply emotional journey for Cruz," Miñoso said. "The work that I got to do on those episodes was really gratifying as a performer."
But while emotional scenes are good acting material for Miñoso, that's not all they are. In fact, the star said that what happened to Otis on "Chicago Fire" personally affected him while filming. "At one point in the middle of the scene, Yuri's head just kind of turns over and his eyes look right at me," Miñoso told Tell-Tale TV. "And I completely lost it. I remember it was so hard to stay in the room and be there for the cameras to catch it, because I was so raw that it was like a physical pain. And I remember staying in there as long as I could, and then I had to run out of the room and take a minute."